Prayer is the Medium of miracles.  Don't get to the point where you need to say 'all we can do is pray.'  Remain prayerful each day, find a way to introduce the magic and miracle of this conversation with God.
An invocation of spirit by Paulo Coelho.
Lord, protect our doubts, because Doubt is a way of praying. It is Doubt that makes us grow because it forces us to look fearlessly at the many answers that exist to one question. And in order for this to be possible…

Lord, protect our decisions, because making Decisions is a way of praying. Give us the courage, after our doubts, to be able to choose between one road and another. May our YES always be a YES, and NO always be a NO. Once we have chosen our road, may we never look back nor allow our soul to be eaten away by remorse. And in order for this to be possible…

Lord, protect our actions, because Action is a way of praying. May our daily bread be the result of the very best that we carry within us. May we, through work and Action, share a little of the love we receive. And in order for this to be possible…

Lord, protect our dreams, because to Dream is a way of praying. Make sure that, regardless of our age or our circumstances, we are capable of keeping alight in our heart the sacred flame of hope and perseverance. And in order for this to be possible…

Lord, give us enthusiasm, because Enthusiasm is a way of praying. It is what binds us to the Heavens and to Earth, to grown-ups, and to children; it is what tells us that our desires are important and deserve our best efforts. It is Enthusiasm that reaffirms to us that everything is possible, as long as we are totally committed to what we are doing. And in order for this to be possible…

Lord, protect us, because Life is the only way we have of making manifest Your miracle. May the earth continue to transform seeds into wheat, may we continue to transmute wheat into bread. And this is only possible if we have Love; therefore, do not leave us in solitude. Always give us Your company, and the company of men and women who have doubts, who act and dream and feel enthusiasm, and who live each day as if it were totally dedicated to Your glory.

Amen.
Search Amazon.com for paul Coelho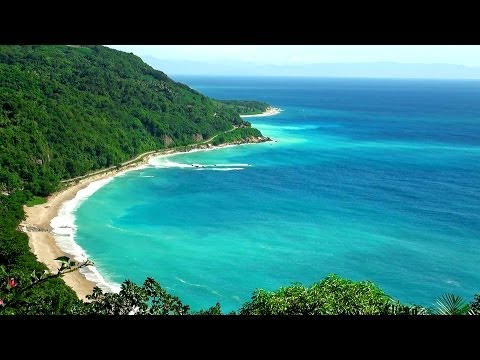 Nothing better than enjoying a great read at the beach.  So many fabulous works to enjoy.  
A new work of mine to be released next year, Vanessa by the Sea, follows the journey of "walking into the water" of true being ness in equanimity with the soul in this spiritual exploration of waking up to the deeper conversation of life sharing the working relationship between a client and her therapist to uncover the truth of that message using the road by the ocean as a metaphor for the gateway to the unconscious inspiring life's biggest lesson in unconditional love and friendship.
Enjoy an excerpt from the work…
As she talks my outer self moves aside, the gentleness of her speech cadence I have grown to love, eases the shape shifting inner lens of spirit into the truth, I am experiencing the self love born of so many hours sitting with whatever illusory mania of the super and unsuper revealed soaking through any word.  I see the artistry, the work transformed into the craft of Psychotherapy that has taken flight through a repetition of faith in love to see.
Like so much fabric in the tapestry of our time together whatever roads have been traveled, however many past lives had led her to the couch I sit on.  Nothing mattered,
The tide beating heart of the earth ever whispering Trust, Faith, Love. in the background as the Ocean whispers just outside her office door.
"Compassion."
"I don't want to be less than who I am anymore.  I don't want to shrink in the world and diminish my expression."
"You are here to complete your assignment."
"We are given certain keys in our lifetime.  Keys that unlock doors, keys that turn on machines, keys that open hearts.  These keys are entering and disappearing from consciousness every day.  How we choose to use these keys providing entre to extraordinary love and unlimited possibility."
Vanessa's voice melding in the buttery sounds of the ocean's harmony.
"I have watched you choose with so much love for your self and your way of being."
I nod again.
"Keys of light."
"Helping you open more and more doors."
##
No matter what the question, love always remains the answer.  Vanessa by the Sea. A Client, A Therapist, A Gift of Love.  by Melanie Lutz Releasing February 2015.
It has been quite something to stand in friendship and love and share so much material in community and witness the intuition of possibility.
"What hatred claimed is given up to love, and freedom lights up every living thing and lifts it into Heaven, where the lights grow ever brighter as each one comes home. The incomplete is made complete again, and Heaven's joy has been increased because what is its own has been restored to it. The bloodied earth is cleansed, and the insane have shed their garments of insanity to join Them on the ground whereon you stand.  Heaven is grateful for this gift of what has been withheld so long. For They have come to gather in Their Own.
What has been locked is opened; what was held apart from light is given up, that light may shine on it and leave no space nor distance lingering between the light of Heaven and the world.
The holiest of all the spots on earth is where an ancient hatred has become a present love.
What hatred has released to love becomes the brightest light in Heaven's radiance. And all the lights in Heaven brighter grow, in gratitude for what has been restored.
Around you angels hover lovingly, to keep away all darkened thoughts of sin, and keep the light where it has entered in. Your footprints lighten up the world, for where you walk forgiveness gladly goes with you. No one on earth but offers thanks to one who has restored his home, and sheltered him from bitter winter and the freezing cold."
Remembering the past, honoring our history in celebration of all of it to be released in the present moment of connected loving community to release the future to be something entirely free and spectacular and different from what has come before.
In unhinging what has come before in the present moment in a circle of sharing and love so much has been born.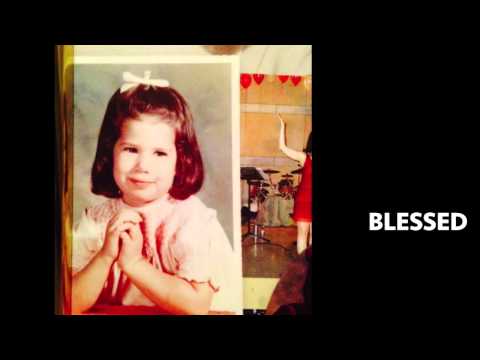 "Welcome at last. Where stood a cross stands now the risen Christ, and ancient scars are healed within His sight. An ancient miracle has come to bless and to replace an ancient enmity that came to kill. In gentle gratitude returned to love."
Take whatever broken wing you feel you might be favoring and learn to fly.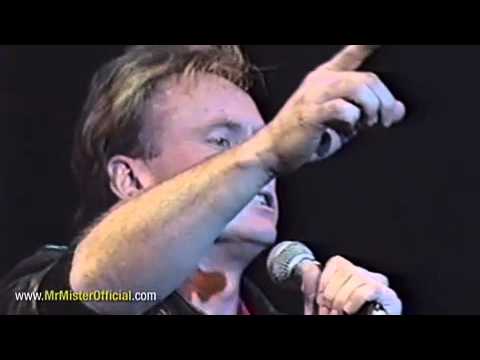 Every heart beats true for the red white and blue, words written by George M. Cohan a lyricist, performer and true renaissance man captured the heart of the industrial revolution and the spirit of the birth of our one nation under God.
It is an honor to live in this country, to be afforded the freedoms we share and to be able to celebrate all that we are and all that we can be.
Enjoy She's a Grand Old Flag written by Mr. Cohan and captured on screen starring James Cagney in  Academy Award winning performance in Yankee Doodle Dandy.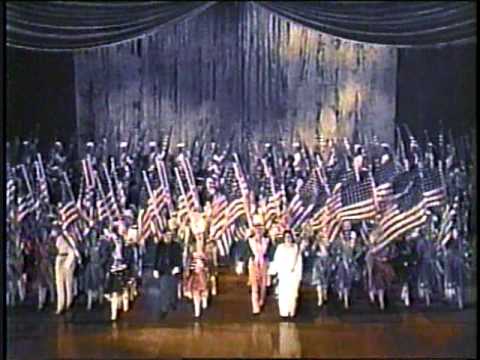 Which artists among us live and breath these truths.  We stands forward embodying the challenges of the spirit to freedom.
Theologian James Dunn spoke of –
the humility that befits all humanity
the hurt that afflicts every heart
and the hope that comes with community
There is strength in the company of others
from "we the people" to "we shall overcome."
to quote Bill Moyers —
"There is much to repair. If we have the will for it."
No matter what divides us… We must remain united in the highest order of freedom. With respect for our differences and find our common humanity. Let's make practicing humanity a way of life. Not because it's easy. But because it's the right thing to do.
We owe it to those who come after us not to fall asleep, not to forget who we are, and to take advantage of the deeper conversation. Today, and every day.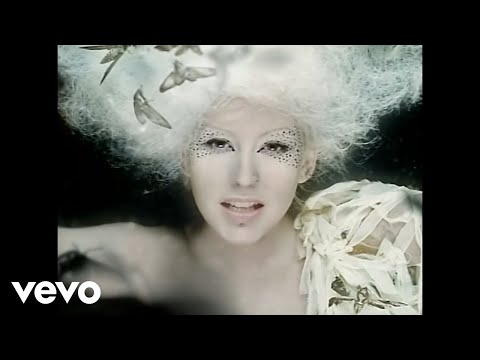 As we enter summer it is that time to throw open the windows, open our hearts to the longer cycles of the sun
and enter that deliciously simple time when the soul blows wide open.
Take today and the gentle joy of this moment to let the past fall away in the wash of the summer sun.
ACIM has a great line that feels right… "you can have a grievance or a miracle, you can not have both."  This speaks directly to the truth, you can hold one thought.  Make it be loving and that will lead you through the illusions that create extended suffering beyond the moment of incident.
"If Jesus had yelled from the cross, 'I hate all you guys,' it would have been a completely different story. There would have been no resurrection. What created the space for his triumph was his defenselessness, his holding to love despite what others were doing to him. The body can be destroyed, but truth cannot be. Truth will always reassert itself, given a symbolic three days. Three days represents the time it takes between the crucifixion and the resurrection, between an open-hearted response to hurt and the experience of rebirth that will always follow."
— Excerpted from A Return to Love: Reflections on the Principles of A Course in Miracles
Love always remains the answer, no matter what the circumstances.
#LoveLand101
Enjoy Wynonna Judd singing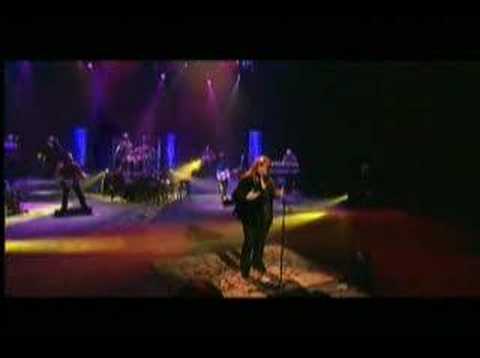 Dearest,
All is love in your presence, all is held and whole and perfect. I Love you beyond the beyond, into the depths of truth and joy into heaven on earth.
Thank you for all your blessings and all the right minded joy you have brought into my life.
"May the stillness and the peace of now enfold you in perfect gentleness. Where everything is gone except the truth." — ACIM
Welcome to the presence of Love.
Congratulations on your commitment, on your integrity of self and you full knowing of the experience of love.
The power of God and all His Love, without limit, will support you as you seek only your place in the plan of Atonement arising from His Love. ACIM
Much grace and ease and smiles. Enter the vision of now, in truth with Love.
Yours,
Melanie
http://www.acimmentor.com/macimchapter20.html
You still see with the body's eyes and all that they can report is separation. But you have asked for and received another Vision. You share the Holy Spirit's Purpose now so you also share the Holy Spirit's Vision. The Holy Spirit's ability to extend Love everywhere is yours now, too. The Holy Spirit does not see separate selves; only One Holy Self everywhere. The Holy Spirit does not see fear; only Innocence shining Peacefully on Everything that the Holy Spirit loves.
Look with a different Vision on your Holy relationship. You have forgiven your Christ Mind your illusions and yet your Christ Mind cannot use your Love while you do not see It. You cannot use What your Christ Mind gives to you unless you choose to use Itwith your Christ Mind. The Holy Spirit's Vision is not an idle gift to be played with for a while and then tossed aside. Listen carefully: Don't think that the Holy Spirit's Vision is an illusion, a careless thought to play with, or a toy to pick up from time to time. If you do, this is what It will be to you.
You have the Vision now to look past illusions. It has been given to you to no longer see fear, separation, or obstacles to Peace. Your fear of God is nothing to you who can now see your Christ Mind in place of the personal mind's projections on the other. With your Christ Mind in your awareness your Vision has become the greatest Power for the undoing of illusions that God can give. What God gives to the Holy Spirit you receive. Your Christ Mind looks to you for release because you have asked for the strength to look on the final obstacle of your fear of God and to no longer see fear or death.
The Home that you have chosen is beyond the veil of your fear of God. It is ready to receive you. You will not see It with the body's eyes, yet all that you need to see It you already have. Your Home has called to you since time began and you have never failed to hear It. You just did not know how or where to look for It. Now you know. In you, God lies ready to be unveiled and your awareness of God is ready to be freed from the terror that has kept God hidden from you. There is no fear in Love. Easter is a symbol that Christ was never crucified. Lift your eyes with your Christ Mind, not in fear but in faith that only God is Real. There is no fear in your Christ Mind because your Christ Mind's Vision does not see illusions, only a path to Heaven, your Quiet, Gentle, Peaceful Home.
The Holiness that you extend in your perception of the other in your Holy relationship will lead you Home. The Innocence that you extend will light your way, guiding you and protecting you, shining from the Holiness that you extend in your forgiving your illusions. Let your Perception of the other in your Holy relationship be your Savior from illusions as you look on them with the new Vision that looks on Love and that brings you Joy. With your Christ Mind you go beyond the veil of fear. The Holiness that leads you is within you, just as your Home is within you. You will find What God means for you to find.
This is the way to Heaven and the Peace of Easter. Join your Christ Mind in the glad awareness that you have risen from the personal self's past to awaken to the present. Now you are Free and Limitless in your Oneness with All that is within you. Now is your Innocence untouched by guilt and perfectly protected from fear and the belief that separation from God is real. Your extension of Love to your relationship saves you from pain and fear, and your Christ Mind, Which you see in it, is the Strength that guides you through and beyond fear. Walk in your Holy relationship rejoicing because your Christ Mind has come into your awareness to save you from your illusions and to lead you Home.
The Christ that you see in your Holy relationship is your Savior and your mind is released from crucifixion through your Vision of Christ in all that you perceive. In your pain your Christ Mind will not leave you, who are One with Christ. With your Christ Mind you will gladly walk the way of Innocence as you behold the open door of Heaven and recognize the Home that has called to you. Joyously extend your Freedom and your Strength to lead you Home and to replace the world in your mind. Extend your Holiness, Where Strength and Freedom are, to receive the awareness that leads you Home. Christ is in you and in your mind's perception and your Christ Mind will lead you past fear to Love.
Count down to Independence Day!
Melanie Lutz is a screenwriter, author, and poet living in Los Angeles check out more at www.melanielutz.com
Buy the mug here.
"Ask, and it will be given to you; seek, and you will find; knock, and it will be opened to you."  7:7 Mathew
Enjoy the deepest experience of your soul's expression.
lots of Love,
Melanie
#flightofthesoul #love #exercise your faith
There are so many ways and tools and support systems to integrate the universal energies always at play in our lives.  All of them offer ways to heal, to transcend limitations self imposed and otherwise and lead the way to deepening your practices of self love.  One of my favorites is an ancient practice that provides support and light bulb rays tied to symbols to some ways to witness the beautiful Rising up of your spirit with love into all parts of deeply known and held magnificence, shining brightly.
You can pick any path that works for you, any technique or Teacher that you are drawn to is a good experience to add to your arsenal of love.
Everything is waiting for you.
Seek to open to the most nourishing support system and principles that bring you joy when you practice them. With that, we bring you a spotlight on…. Usui Reiki.
RIGHTS OF ACTION
REIKI The art of inviting happiness
The miraculous medicine for all diseases
Here's Five great universal principles that will allow you to start each day above the rabble of the day choosing happiness, choosing to hold the high ground, not dipping into that which draws you out of your personal harmony.
At least for today:
Do not be angry
Do not worry
Be grateful
Work with diligence
Be kind to people
Every morning and evening, join your hands in meditation and pray with your heart. I am here to be happy Worry is a thing of the past I am grateful for my life, exactly as it is. I have my guides and my legions of angels all around me Enabling me to love deeply and openly. I am safe beyond anything my mind can mentally create. I am safe to let life expand in glorious ways. I am worthy and I am loved. Let me not forget to shine brightly Allowing me to glow in my greatness. I am now awake. I know the truth which is: I am Whole. I am here to thrive. I am here to be an example of Love and Happiness. I am here to spread joy. Kindness unfolds before me daily.
Let this mantra light your way for the days ahead. If you want to check out Reiki click here.
"Often the hands will solve a mystery that the intellect has struggled with in vain." — Carl G. Jung
FOR MORE INFORMATION ON REIKI & DISCOVERING NEW POSSIBILITIES:
If you live in Los Angeles and want to train in Reiki check out the person who introduced me to Reiki Elena Sophia Kozak's Reiki Training classes in the heart of Mid City in Historic Pico Union.  Should you want to experience a session Click here.
Also, to experience new adventures, join in an upcoming AMP EXPERIENCE SUNDAY TEA to learn more about different spiritual practices www.ampexperience.com

Are you living the life you are supposed to live?  Are you being the person who is a joy to others by being a light unto yourself.
"It is not the critic who counts; not the man who points out how the strong man stumbles, or where the doer of deeds could have done them better. The credit belongs to the man who is actually in the arena, whose face is marred by dust and sweat and blood; who strives valiantly; who errs, who comes short again and again, because there is no effort without error and shortcoming; but who does actually strive to do the deeds; who knows great enthusiasms, the great devotions; who spends himself in a worthy cause; who at the best knows in the end the triumph of high achievement, and who at the worst, if he fails, at least fails while daring greatly, so that his place shall never be with those cold and timid souls who neither know victory nor defeat."  Theodore Roosevelt
This quote hits into the heart of everything I know about vulnerability.  Brene Brown goes on to share why.
"It is about showing up and being seen.  If courage is a value you can not avoid the critic (inner or otherwise)"
"if you are not in the arena and also getting your ass kicked, I don't need your feedback."
Enjoy her talk on The Power of Vulnerability…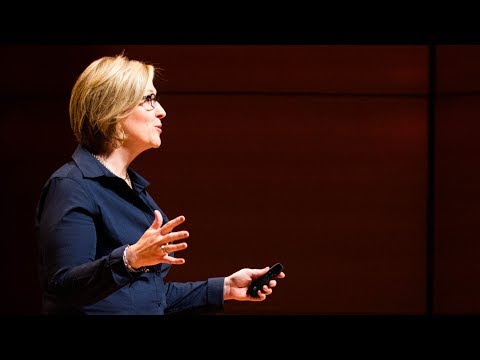 #loveland #flightofthesoul
"We are all children of God"  "….the brute, the bigot whether they know it or not and I am supposed to treat them accordingly."  Think about that quote from Terence "Homo sum, humani nihil a me alienum puto","I am a human being, I consider nothing that is human alien to me."
Words spoken by Dr. Maya Angelou light up the atmosphere that there is something bigger…
"I intend to use my energies constructively not destructively."
Do it.  Dare to be bigger than the condition to which you've been born."
"Stretch, stretch, stretch, yourself."
Do it.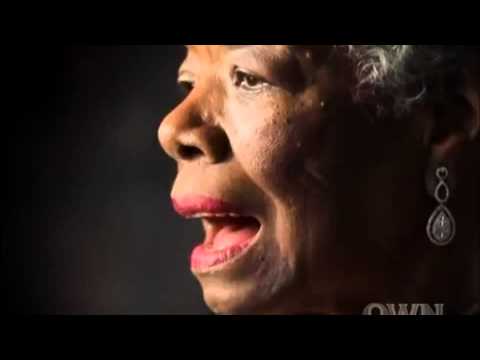 Life is ours to cherish in all its forms and all its glorious humanity.
Pulling this story from Oprah talking about what a difference education made in her life.  Listening to the stories of the bible in church and what all of the words spoken on those Sundays meant.
If you have faith as small as a mustard seed you can say move this mountain to that and it will move.
Peace, Joy, Love is a part of your birthright.  What you believe will reveal itself.
Believe in your humanity that flows through all of us.
Today and everyday make a commitment to love!
"I would sit there in Church every Sunday taking it all in listening to the
through God all things are possible.
"Do you believe you are worthy of happiness, joy, love, abundance is a part of your birthright?"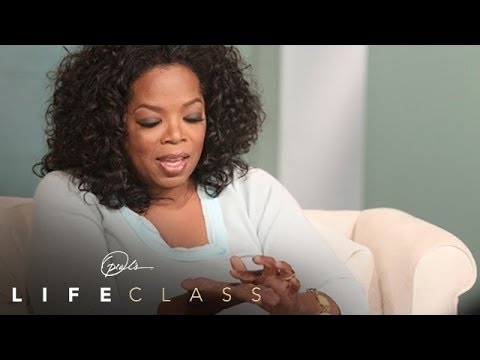 Love, is also happiness.
"Happiness is an attribute of love. It cannot be apart from it. Nor can it be experienced where love is not. Love has no limits, being everywhere. And therefore joy is everywhere as well."  — ACIM
You are going to be alright!
Lots of Love,
Melanie
#LoveLand101