Expressing the work of the soul in openness and joy and so much love TS Eliot's Four Quartets spoke of the release into what lies beneath and beyond…
I said to my soul, be still, and wait without hope For hope would be hope for the wrong thing; wait without love, For love would be love of the wrong thing; there is yet faith But the faith and the love and the hope are all in the waiting. Wait without thought, for you are not ready for thought: So the darkness shall be the light, and the stillness the dancing. (III)    
Enjoy this prayer for light, love, freedom and joy, where all your dreams come true in the open hearted grace of now…
Bring me a love that is worthy of my being beyond category. Allow me to experience the grace and flight of true love born of the highest expression of my most excellent self of all that I am and all that I hold dear, allow me to love all the ways I am and let that resting place be-come the birthplace of my truest love, my dearest beloved, the most loving holiest soulful expression of paring in oneness with my beloved. Remove the obstacles that might hamper my seeing, allow me to enact the journey of flight into all that will be, allow me to release into the fullest trusting of my heart to lead me where I need to go, to receive the gifts I am here to receive, whatever happens, allow the dance of destiny to my hearts content to continue allow the waltz to take flight as happiness surrounds our days and be a blessing to all who interact with my union built in love, with love and through love."
Bring me new love in the ways that you know will nourish and sup-port my most loving heart and be a blessing to all who experience our love. Allow this person to fall gently into my life, with no planning, through guidance lovingly planted to lead us to each other, allow my heart to open beautifully in receiving this gift of ease and excitement and true elegant partnership. May I be open to effortless ways of revealing this deep soulful relationship that will flourish with each passing moment in ways that will thrill my spirit.
Mel's #LoveLand 3rd Annual Feast of Love begins again September 22nd…
Take the pledge and join in the fun…. For the #Next100 Days I am Going to Consider the Possibility there is Another Way.
May all your sweetest dreams come true. May many blessings abound with Infinite Love and Gratitude.
Love, Mel
Only love is real.  Let's take this moment to make a shift in our perceptions.  To choose to consider the possibility there is another way to look at what is in front of you, that Love always remains the answer.
For the #Next100 days I am going to consider the possibility there is another way. I am going to make #LoveLand a part of my daily experience in community.
As a preview, Day One's tip will be, only love is real.  This reality is the beginning and ending of every encounter.  Let this be in your heart song through all the days of your practice that begin with your consideration that there is another way.
If you only read and take in one day and put it into practice in every encounter, your life will expand Lovingly 1000 fold.  Today your tiny journey into the heart of Love begins, with the intention to speak clearly and with intention and to see with love to open up to your heart in ways up to now you only dreamed of beginning each day with loving thoughts and ending each night in the same space of your heart.
We are choosing to start this #Next100 on September 22nd.  You are welcome to join us for our Feast of Love launch then, or you can go your own way and begin a journey each day and open your heart to new vision in a way that works for you.  You get to choose.
Starting 9/22 Beliefnet's Flight of the Soul will give some air and space for Love Land to offer some kick starters for loving thoughts and inspiration all shared with so much love and grace and joy and glee to support massive shifts in perception from fear to love.
Take the pledge and make lover the bottom line.
For the #Next100 days I am going to consider the possibility there is another way. I am going to make #LoveLand a part of my daily experience in community.
For me, each statement is a commitment to think differently and to be love in each moment as a choice.
For the next 100 days
I am going to consider the possibility there is another way
I won't talk about war, I will feel peace.
I won't talk about what isn't working. I will experience what is.
I won't complain about what people don't do. I will appreciate what they do.
Cura Et Labore "with care and work"
I am going to allow myself to be uplifted.
And. Be willing to see change. In a new light.
In what's remembered. 
Join us September 22nd for a #nextlevel cycle of love and light in your life…
Welcome to Love Land's Next 100.
Take the time to move past the ego to execute the task that is being asked of you.  To be more Loving.  In pushing past resistance you move past, if I felt like it, or is this something I enjoy doing, or if I had time in my busy schedule.
I offer all of this as a beginning into a new day for you.
It is hard for me to know what will resonate for you and I don't have to.  I do know you have all the answers to your questions and wonderings and worrying.  The journey of Love continues.  Enjoy following along with me in a practice of getting very real about what love is and how it works in your life.
I can't say that every day will be super profound or that I will find the perfect loving thought for each day, what I can say is.  In the effort is the reward and in the reward there will be a new space of being.
The rite of passage over 100 days represents an important understanding in decoding your world, to reconnect to principles, like remembering how to add 2 plus 2 to get 4 to move to 4 x 12 equals 48, to algebra and beyond.
Whether you base your world view on mathematics, science, religion, god, vibrations, energies, etc. everything in the universe is a harmony at play and in tune with cycles endlessly flowing.
"Show up for Love.
Nothing more is required."
Love is all around. Love is in the room. Love is in my heart. Love is within.
And.
It is okay for Love to seep into our body and mind and spirits. It is okay to let it transform our fear.  It is all okay to surround your intentions with love and release anything that is unwanted, not of the light and hanging around as a downer dragging my spirit into the ethers.
This is the moment when the winds of the angels delivers the message into the warmth of the soul revealing wisdom.
For me, this statement celebrates my graduation into loving myself.
All I can do I have done.  Where I have held myself back thinking there is something wrong with me in these 100 days I now release. Whatever patterns I have showcased in the past. I release.  Whatever comes up that has blocked a natural flow in moving forward with beautiful expressions and collaborations I release.  I release everything mentioned and unmentioned into the vientos de los angeles.
Any energies that have been directed in explaining what is a problem.  I now direct those energies to move into and nourish the expansion of creativity and love and co-creating all that is beautiful for a loving and fantastically peace-filled future.  My minions and my men at work set in action with Love.
Moving on there will be another week, another tomorrow and another breath. There will be another moment and there will be love.  Thank God I know only love is real and demonstrate that truth with all the days of my life.
These 100 days ahead will be a reminder all is loving, that endings are beginnings and fears and tears are our friends and these voices in my head can be helpful and are not here to hurt me.
Thanks for your patience and practice and love.
Enjoy and welcome to #LoveLand!
Love, Mel
#Next100 #LoveLand #Next Level #LoveinAction
Download free digital pdf here.
Check us out:
Facebook   Mel's Love Land 
Websites    www.allsystemslove.com  www.loveland101.com  www.beliefnet.com/columnsits/flightofthesoul  www.melanielutz.com
Melanie Lutz is a screenwriter and film maker living in Los Angeles check out more at www.melanielutz.com
Every great essay, movement, invention, innovation, exercise begins and ends with what I call my theory of genius-ness.  That moment of intuition and courage when spirit delivers a message on the wings of angels.
"I have a great idea."
The pure expression of purpose and wakefull-ness.  My idea is so great, I am going to share it.  No problem.  No worries.  Greatness expressed as purpose.  that inherent confidence and courage of  'I will share what I am here to share and speak from my heart.'  The words, let us not fight our function, come to mind.  Allow this expression of joy and support for all that is intended to flow forth into  the universal symphony.  The magic and miracle of life in the action of the intuition of what is possible for peace and love on the planet.  The greatness that lives in each of us.
Joseph Campbell stated "What if we choose not to do the things we are supposed to do? The principal gain is a sense of an authentic act – and an authentic life. It may be a short one, but it is an authentic one, and that's a lot better than those short lives full of boredom. The principal loss is security. Another is respect from the community. But you gain the respect of another community, the one that is worth having the respect of."
We all adjust and adapt to change everyday whether it is comfortable or not.  We can revise things over time, as we experience the now and it is gone and in a new new there is something evolved in ourselves that brings the joy and love and expression into light rising with each and every present.   Emerson talks of this idea in his essay on Self Reliance and in its depths we see the truth born in the hearts of each of our expressions here on the planet:
The soul always hears an admonition in such lines, let the subject be what it may. The sentiment they instil is of more value than any thought they may contain. To believe your own thought, to believe that what is true for you in your private heart is true for all men, — that is genius. Speak your latent conviction, and it shall be the universal sense; for the inmost in due time becomes the outmost,—— and our first thought is rendered back to us by the trumpets of the Last Judgment. Familiar as the voice of the mind is to each, the highest merit we ascribe to Moses, Plato, and Milton is, that they set at naught books and traditions, and spoke not what men but what they thought. A man should learn to detect and watch that gleam of light which flashes across his mind from within, more than the lustre of the firmament of bards and sages. Yet he dismisses without notice his thought, because it is his. In every work of genius we recognize our own rejected thoughts: they come back to us with a certain alienated majesty. Great works of art have no more affecting lesson for us than this. They teach us to abide by our spontaneous impression with good-humored inflexibility then most when the whole cry of voices is on the other side. Else, to-morrow a stranger will say with masterly good sense precisely what we have thought and felt all the time, and we shall be forced to take with shame our own opinion from another.   There is a time in every man's education when he arrives at the conviction that envy is ignorance; that imitation is suicide; that he must take himself for better, for worse, as his portion; that though the wide universe is full of good, no kernel of nourishing corn can come to him but through his toil bestowed on that plot of ground which is given to him to till. The power which resides in him is new in nature, and none but he knows what that is which he can do, nor does he know until he has tried. Not for nothing one face, one character, one fact, makes much impression on him, and another none. This sculpture in the memory is not without preestablished harmony. The eye was placed where one ray should fall, that it might testify of that particular ray. We but half express ourselves, and are ashamed of that divine idea which each of us represents. It may be safely trusted as proportionate and of good issues, so it be faithfully imparted, but God will not have his work made manifest by cowards. A man is relieved and gay when he has put his heart into his work and done his best; but what he has said or done otherwise, shall give him no peace. It is a deliverance which does not deliver. In the attempt his genius deserts him; no muse befriends; no invention, no hope.   Trust thyself: every heart vibrates to that iron string. Accept the place the divine providence has found for you, the society of your contemporaries, the connection of events. Great men have always done so, and confided themselves childlike to the genius of their age, betraying their perception that the absolutely trustworthy was seated at their heart, working through their hands, predominating in all their being. And we are now men, and must accept in the highest mind the same transcendent destiny; and not minors and invalids in a protected corner, not cowards fleeing before a revolution, but guides, redeemers, and benefactors, obeying the Almighty effort, and advancing on Chaos and the Dark.  
The soul knows where it belongs not some of the time all of the time.  In remembering this fact we return to love with each majestic breath.  Self Reliance as resilience practiced through the courage of intuition.
What is this self reliance that lives to fight another day remembering the light of resilience that remains no matter what advancing chaos and the dark.  For me there is no more spectacular example of the ability to make it work than iconic business woman, comedienne and inspiration Lucille Ball.  At every crossroads in her career she broke barriers, when she didn't fit she didn't say "better pack it in."  She found another way.
In light of all that is taking place it is important to remember that flexibility does not mean you are losing your power it means you are gaining in your ability to dance with your circumstances demonstrating your fullest dynacism and fantasticness of purpose and confidence in all that will be and all that is manifest destiny.
Life is meant to be lived out loud in free expression of its greatest expression fully alive and awake into the horizon of life's greatest lessons in continual change from light to dark, to life and death, through the seasons and beyond.
Keep today in your heart as one for greatness, for the completeness in the possibility for growth.  Allow the courage of your heart to land in the deepest recesses of possibility and let it go.  9/22 flight of the soul will be embarking on its third year of Love Land,  blazing forward with the message "for the next 100 days I am going to consider the possibility there is another way.  I won't talk about war, I will feel peace, I won't talk about what isn't working I will experience what is."
I look forward to the next journey into love and hope you can join us.  Check out Mel's Love Land here.
Lots of Love,
Melanie
"Teach only love for that is what you are."





As we approach the 50th anniversary of the Vietnam War it can be a time for reflection and resetting.
We honor those among us that carry the badge of military action past and present in defense of Freedom because greatness lies in all our hearts to be a warrior of peace and service.
Peace comes from knowing peace.
In the beginning of any movement be it war or peace, there are tiny agreements to take action toward the end goal.  Tiny agreements of the heart and the mind and the spirit.  Tiny agreements that open the doors for growth and possibility or death and destruction.  Tiny agreements that set the stage for all that follows.
Let your heart take you somewhere you never imagined.  Let being in service be your guide.
Love comes from being Loving.
The Vietnam War happened as war happens every day uncovering the brightest and the darkest parts of the human heart.
We have to start somewhere to ignite change and bring forward the space of our hearts that knows peace, to shelter, educate, inspire and develop an interconnected community of man in service to the best in each other.  Offering a hand so we can move together in one society, not separate societies of inequity.
Love is meant to  be in action bringing peace on earth.  
Each of us is in the perfect position to achieve the sort of inner peace heretofore unheard of.  Creating lasting sustainable peace on earth.  It is time to make a shift and there are No Limits in what is possible when we live in a PRACTICE OF HUMANITY
For this month in 

remembrance

 of the Vietnam War and all whose lives where touched in its aftermath an affirmation of Inner Peace…
Peace comes from knowing peace
Love comes from being Loving
Gifts come from wholly giving

In this light
Peace becomes
My deepest brilliance 
Glowing brightly 

Step not timidly on the path
Flow forward 
Fully
Alive
And
Alight

Peace is mine
My calling card
Falling with me
Radiating through me

Blossoming all around me
Witnessing what I have done
Peace realized

I wake 
Hearing the bluebirds of the Angels 
Joining in the dance of Love
Free

I own my state of peace

In grace
Melanie Lutz is a screenwriter living in Los Angeles, CA.  You can check out more about her at www.melanielutz.com
Prayer is the Medium of miracles.  Don't get to the point where you need to say 'all we can do is pray.'  Remain prayerful each day, find a way to introduce the magic and miracle of this conversation with God.
An invocation of spirit by Paulo Coelho.
Lord, protect our doubts, because Doubt is a way of praying. It is Doubt that makes us grow because it forces us to look fearlessly at the many answers that exist to one question. And in order for this to be possible…

Lord, protect our decisions, because making Decisions is a way of praying. Give us the courage, after our doubts, to be able to choose between one road and another. May our YES always be a YES, and NO always be a NO. Once we have chosen our road, may we never look back nor allow our soul to be eaten away by remorse. And in order for this to be possible…

Lord, protect our actions, because Action is a way of praying. May our daily bread be the result of the very best that we carry within us. May we, through work and Action, share a little of the love we receive. And in order for this to be possible…

Lord, protect our dreams, because to Dream is a way of praying. Make sure that, regardless of our age or our circumstances, we are capable of keeping alight in our heart the sacred flame of hope and perseverance. And in order for this to be possible…

Lord, give us enthusiasm, because Enthusiasm is a way of praying. It is what binds us to the Heavens and to Earth, to grown-ups, and to children; it is what tells us that our desires are important and deserve our best efforts. It is Enthusiasm that reaffirms to us that everything is possible, as long as we are totally committed to what we are doing. And in order for this to be possible…

Lord, protect us, because Life is the only way we have of making manifest Your miracle. May the earth continue to transform seeds into wheat, may we continue to transmute wheat into bread. And this is only possible if we have Love; therefore, do not leave us in solitude. Always give us Your company, and the company of men and women who have doubts, who act and dream and feel enthusiasm, and who live each day as if it were totally dedicated to Your glory.

Amen.
Search Amazon.com for paul Coelho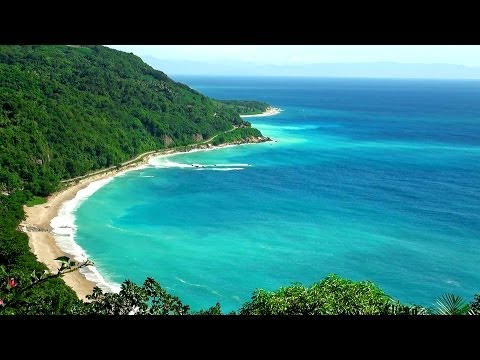 Nothing better than enjoying a great read at the beach.  So many fabulous works to enjoy.  
A new work of mine to be released next year, Vanessa by the Sea, follows the journey of "walking into the water" of true being ness in equanimity with the soul in this spiritual exploration of waking up to the deeper conversation of life sharing the working relationship between a client and her therapist to uncover the truth of that message using the road by the ocean as a metaphor for the gateway to the unconscious inspiring life's biggest lesson in unconditional love and friendship.
Enjoy an excerpt from the work…
As she talks my outer self moves aside, the gentleness of her speech cadence I have grown to love, eases the shape shifting inner lens of spirit into the truth, I am experiencing the self love born of so many hours sitting with whatever illusory mania of the super and unsuper revealed soaking through any word.  I see the artistry, the work transformed into the craft of Psychotherapy that has taken flight through a repetition of faith in love to see.
Like so much fabric in the tapestry of our time together whatever roads have been traveled, however many past lives had led her to the couch I sit on.  Nothing mattered,
The tide beating heart of the earth ever whispering Trust, Faith, Love. in the background as the Ocean whispers just outside her office door.
"Compassion."
"I don't want to be less than who I am anymore.  I don't want to shrink in the world and diminish my expression."
"You are here to complete your assignment."
"We are given certain keys in our lifetime.  Keys that unlock doors, keys that turn on machines, keys that open hearts.  These keys are entering and disappearing from consciousness every day.  How we choose to use these keys providing entre to extraordinary love and unlimited possibility."
Vanessa's voice melding in the buttery sounds of the ocean's harmony.
"I have watched you choose with so much love for your self and your way of being."
I nod again.
"Keys of light."
"Helping you open more and more doors."
##
No matter what the question, love always remains the answer.  Vanessa by the Sea. A Client, A Therapist, A Gift of Love.  by Melanie Lutz Releasing February 2015.
It has been quite something to stand in friendship and love and share so much material in community and witness the intuition of possibility.
"What hatred claimed is given up to love, and freedom lights up every living thing and lifts it into Heaven, where the lights grow ever brighter as each one comes home. The incomplete is made complete again, and Heaven's joy has been increased because what is its own has been restored to it. The bloodied earth is cleansed, and the insane have shed their garments of insanity to join Them on the ground whereon you stand.  Heaven is grateful for this gift of what has been withheld so long. For They have come to gather in Their Own.
What has been locked is opened; what was held apart from light is given up, that light may shine on it and leave no space nor distance lingering between the light of Heaven and the world.
The holiest of all the spots on earth is where an ancient hatred has become a present love.
What hatred has released to love becomes the brightest light in Heaven's radiance. And all the lights in Heaven brighter grow, in gratitude for what has been restored.
Around you angels hover lovingly, to keep away all darkened thoughts of sin, and keep the light where it has entered in. Your footprints lighten up the world, for where you walk forgiveness gladly goes with you. No one on earth but offers thanks to one who has restored his home, and sheltered him from bitter winter and the freezing cold."
Remembering the past, honoring our history in celebration of all of it to be released in the present moment of connected loving community to release the future to be something entirely free and spectacular and different from what has come before.
In unhinging what has come before in the present moment in a circle of sharing and love so much has been born.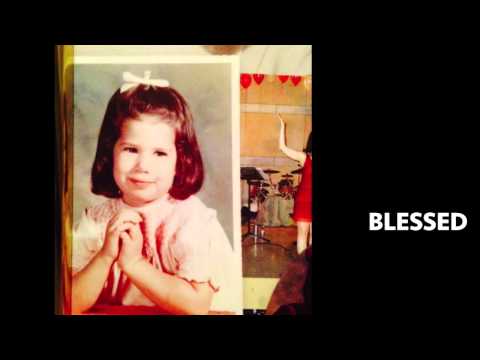 "Welcome at last. Where stood a cross stands now the risen Christ, and ancient scars are healed within His sight. An ancient miracle has come to bless and to replace an ancient enmity that came to kill. In gentle gratitude returned to love."
Take whatever broken wing you feel you might be favoring and learn to fly.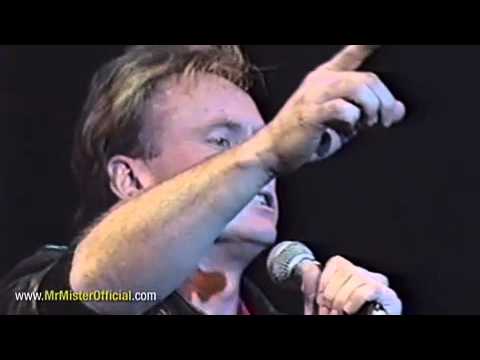 Every heart beats true for the red white and blue, words written by George M. Cohan a lyricist, performer and true renaissance man captured the heart of the industrial revolution and the spirit of the birth of our one nation under God.
It is an honor to live in this country, to be afforded the freedoms we share and to be able to celebrate all that we are and all that we can be.
Enjoy She's a Grand Old Flag written by Mr. Cohan and captured on screen starring James Cagney in  Academy Award winning performance in Yankee Doodle Dandy.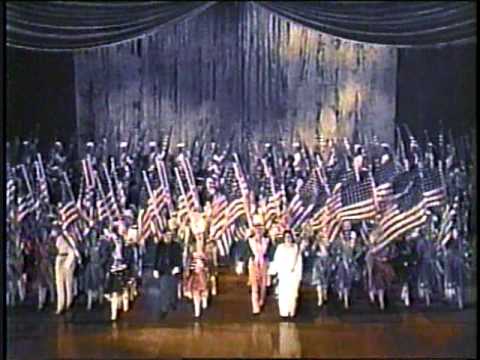 Which artists among us live and breath these truths.  We stands forward embodying the challenges of the spirit to freedom.
Theologian James Dunn spoke of –
the humility that befits all humanity
the hurt that afflicts every heart
and the hope that comes with community
There is strength in the company of others
from "we the people" to "we shall overcome."
to quote Bill Moyers —
"There is much to repair. If we have the will for it."
No matter what divides us… We must remain united in the highest order of freedom. With respect for our differences and find our common humanity. Let's make practicing humanity a way of life. Not because it's easy. But because it's the right thing to do.
We owe it to those who come after us not to fall asleep, not to forget who we are, and to take advantage of the deeper conversation. Today, and every day.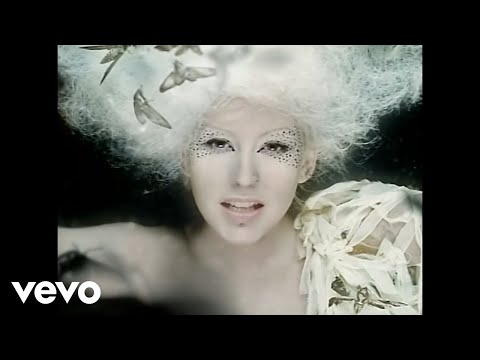 As we enter summer it is that time to throw open the windows, open our hearts to the longer cycles of the sun
and enter that deliciously simple time when the soul blows wide open.
Take today and the gentle joy of this moment to let the past fall away in the wash of the summer sun.
ACIM has a great line that feels right… "you can have a grievance or a miracle, you can not have both."  This speaks directly to the truth, you can hold one thought.  Make it be loving and that will lead you through the illusions that create extended suffering beyond the moment of incident.
"If Jesus had yelled from the cross, 'I hate all you guys,' it would have been a completely different story. There would have been no resurrection. What created the space for his triumph was his defenselessness, his holding to love despite what others were doing to him. The body can be destroyed, but truth cannot be. Truth will always reassert itself, given a symbolic three days. Three days represents the time it takes between the crucifixion and the resurrection, between an open-hearted response to hurt and the experience of rebirth that will always follow."
— Excerpted from A Return to Love: Reflections on the Principles of A Course in Miracles
Love always remains the answer, no matter what the circumstances.
#LoveLand101
Enjoy Wynonna Judd singing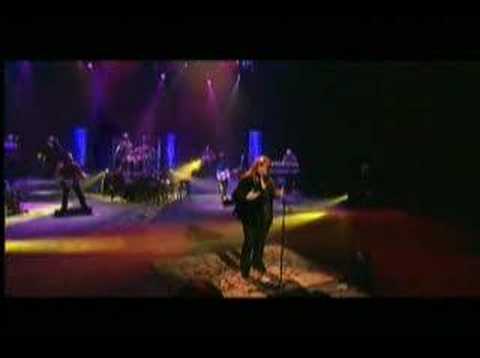 Dearest,
All is love in your presence, all is held and whole and perfect. I Love you beyond the beyond, into the depths of truth and joy into heaven on earth.
Thank you for all your blessings and all the right minded joy you have brought into my life.
"May the stillness and the peace of now enfold you in perfect gentleness. Where everything is gone except the truth." — ACIM
Welcome to the presence of Love.
Congratulations on your commitment, on your integrity of self and you full knowing of the experience of love.
The power of God and all His Love, without limit, will support you as you seek only your place in the plan of Atonement arising from His Love. ACIM
Much grace and ease and smiles. Enter the vision of now, in truth with Love.
Yours,
Melanie
http://www.acimmentor.com/macimchapter20.html
You still see with the body's eyes and all that they can report is separation. But you have asked for and received another Vision. You share the Holy Spirit's Purpose now so you also share the Holy Spirit's Vision. The Holy Spirit's ability to extend Love everywhere is yours now, too. The Holy Spirit does not see separate selves; only One Holy Self everywhere. The Holy Spirit does not see fear; only Innocence shining Peacefully on Everything that the Holy Spirit loves.
Look with a different Vision on your Holy relationship. You have forgiven your Christ Mind your illusions and yet your Christ Mind cannot use your Love while you do not see It. You cannot use What your Christ Mind gives to you unless you choose to use Itwith your Christ Mind. The Holy Spirit's Vision is not an idle gift to be played with for a while and then tossed aside. Listen carefully: Don't think that the Holy Spirit's Vision is an illusion, a careless thought to play with, or a toy to pick up from time to time. If you do, this is what It will be to you.
You have the Vision now to look past illusions. It has been given to you to no longer see fear, separation, or obstacles to Peace. Your fear of God is nothing to you who can now see your Christ Mind in place of the personal mind's projections on the other. With your Christ Mind in your awareness your Vision has become the greatest Power for the undoing of illusions that God can give. What God gives to the Holy Spirit you receive. Your Christ Mind looks to you for release because you have asked for the strength to look on the final obstacle of your fear of God and to no longer see fear or death.
The Home that you have chosen is beyond the veil of your fear of God. It is ready to receive you. You will not see It with the body's eyes, yet all that you need to see It you already have. Your Home has called to you since time began and you have never failed to hear It. You just did not know how or where to look for It. Now you know. In you, God lies ready to be unveiled and your awareness of God is ready to be freed from the terror that has kept God hidden from you. There is no fear in Love. Easter is a symbol that Christ was never crucified. Lift your eyes with your Christ Mind, not in fear but in faith that only God is Real. There is no fear in your Christ Mind because your Christ Mind's Vision does not see illusions, only a path to Heaven, your Quiet, Gentle, Peaceful Home.
The Holiness that you extend in your perception of the other in your Holy relationship will lead you Home. The Innocence that you extend will light your way, guiding you and protecting you, shining from the Holiness that you extend in your forgiving your illusions. Let your Perception of the other in your Holy relationship be your Savior from illusions as you look on them with the new Vision that looks on Love and that brings you Joy. With your Christ Mind you go beyond the veil of fear. The Holiness that leads you is within you, just as your Home is within you. You will find What God means for you to find.
This is the way to Heaven and the Peace of Easter. Join your Christ Mind in the glad awareness that you have risen from the personal self's past to awaken to the present. Now you are Free and Limitless in your Oneness with All that is within you. Now is your Innocence untouched by guilt and perfectly protected from fear and the belief that separation from God is real. Your extension of Love to your relationship saves you from pain and fear, and your Christ Mind, Which you see in it, is the Strength that guides you through and beyond fear. Walk in your Holy relationship rejoicing because your Christ Mind has come into your awareness to save you from your illusions and to lead you Home.
The Christ that you see in your Holy relationship is your Savior and your mind is released from crucifixion through your Vision of Christ in all that you perceive. In your pain your Christ Mind will not leave you, who are One with Christ. With your Christ Mind you will gladly walk the way of Innocence as you behold the open door of Heaven and recognize the Home that has called to you. Joyously extend your Freedom and your Strength to lead you Home and to replace the world in your mind. Extend your Holiness, Where Strength and Freedom are, to receive the awareness that leads you Home. Christ is in you and in your mind's perception and your Christ Mind will lead you past fear to Love.
Count down to Independence Day!
Melanie Lutz is a screenwriter, author, and poet living in Los Angeles check out more at www.melanielutz.com