You want to become a great screenwriter because you have been inspired by great screenwriting. It is as simple as that. Words on a page brought to life by actors. Those moments in the movie theater where your heart thrills at the glorious movement of images projected on a screen showcasing the true beauty of human expression, understanding and grace.
One of my favorite moments where great screenwriting is fully on display comes from the Samuel Goldwyn produced The Bishop's Wife starring Cary Grant as an Angel that comes down to earth to help Bishop David Niven and his wife played by Loretta Young.  There are so many devastatingly beautiful moments in this movie where the screenwriter working with a wonderful director and a charismatic star weaves in biblical references in the most delicate and impactful way revealing the deepest truths lying beyond any word or feeling and always what it means to reconnect to the love in every situation.
Here's a lovely re-connecting moment from the film.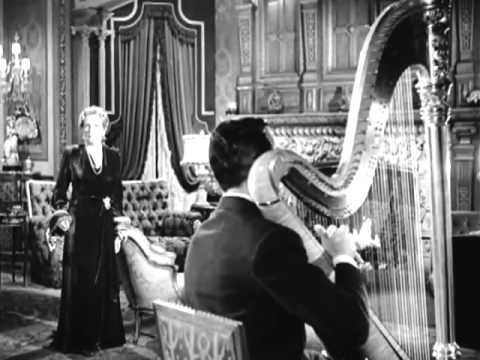 if you want to be blown away and are a fan of Psalm 23 watch the film and catch Carey Grant drop into the power and truth beyond the words.
The Lord is my shepherd; I shall not want.
He maketh me to lie down in green pastures: he leadeth me beside the still waters.
He restoreth my soul: he leadeth me in the paths of righteousness for his name's sake.
Yea, though I walk through the valley of the shadow of death, I will fear no evil: for thou art with me; thy rod and thy staff they comfort me.
Thou preparest a table before me in the presence of mine enemies: thou anointest my head with oil; my cup runneth over.
Surely goodness and mercy shall follow me all the days of my life: and I will dwell in the house of the Lord for ever.
It is a lovely use of one of the most popular and powerful psalm's in the Bible, shared in the context of a highly entertaining romantic comedy.
This, and many other cinematic gems live and breath in the performances and artists and writers and actors and craftsman in this era of film making.  May we rise to meet their example as we carry on the work ahead of us as story tellers.
Film, cinema, movies, represent the moments of inspiration in our projections of life that provide the fuel to deliver on the promise of each new blank page.  Each dream and dreamer, loving the imagination of possibility and synthesizing ideas for consumption, entertainment and in my humble estimation for enlightenment.
For fun… screen the original version and contrast it to the Denzel Washington, Whitney Houston version.
Let me know what you think.