Being precedes the doing, so today is the day to be in touch with the present moment. To be gentle. To love well. To give with grace.  Enjoy today in complete rest.  Allow the moment to envelop you, wrapped in the joy of a world born anew.
We are here to nurture our hearts, to enjoy who we are and to celebrate that expression in the world.
My first mentor taught me 'don't try to be better than your competitors try to be better than yourself.  It brings to mind the quote from my dear friend's support group for the Mother's of Down Syndrome children, who has the most beautiful son named Gideon… "normal is a cycle on the washing machine."
Heck YEAH! Normality is a function of whoever is the perceiver and has no bearing on the truth.
Who's to know anything what you think is your greatest challenge can be your greatest blessing.
Who's to say.
Let's take today to own and love all of it.

Be you. All of you. Own what you know. Know where you stand. Share the message when you can. Love. You.  
In the light of remembering to be all of you. You might need a little reminder that you don't do it alone. Enjoy CeCe Winans and Yolanda Adams singing Count on Me at the Grammy tribute to Whitney Huston… what a song, such a great message and a beautifully produced tribute that resonates…
Count on me through thick and thin
A friendship that will never end
When you are weak I will be strong
Helping you to carry on
Call on me, I will be there
Don't be afraid
Please believe me when I say
Count on me
We'll get through it.  Don't give in.
smiles,
Melanie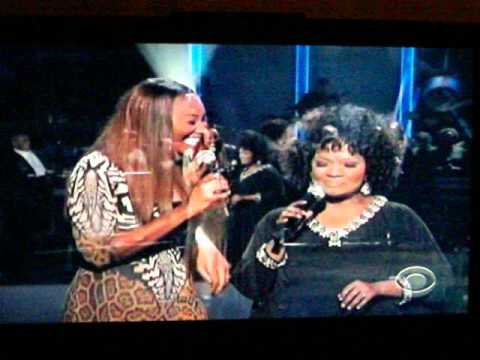 Day Twenty Eight of #LoveLand101 – Be in Touch with the present.