"How do we embrace the toil of freedom?" That is the question that friend, screenwriter and producer Okorie Johnson sets out to answer in his forthcoming film, "Canopy." As an introspective look at how one particular African American struggles to pursue his dreams in his own context (Atlanta, Georgia), the film lifts up one unique strand of a very rich tapestry of contemporary African American experience.
Freedom bought at a high price- in this case, through the long, hard struggle of civil rights activists and the suffering of their ancestors who once sang about hope and a future while in shackles- carries great responsibility.  For at least one segment of today's generation of African Americans, the question thus becomes, "How do we honor the legacy of that hard-fought struggle for freedom?"  Okorie's answer seems to be this: that we let nothing, including our own shortcomings, stand in the way of our dreams.
Are there implications here for how we might understand the nature of Christian freedom, too? I think so. Centuries ago many in the early church gave their lives as witness to their faith, and today we see similar acts of courageous martyrdom by followers of Christ all around the world in places of repression.  What does it mean, then, to live into freedom and embrace freedom's responsibilities and toil when this kind of martyrdom marks our story?
In the spirit of black history month, and with a view to furthering the work of other passionate, creative tellers of life-giving stories, I commend "Canopy" to you.  You can find a teaser for the film here: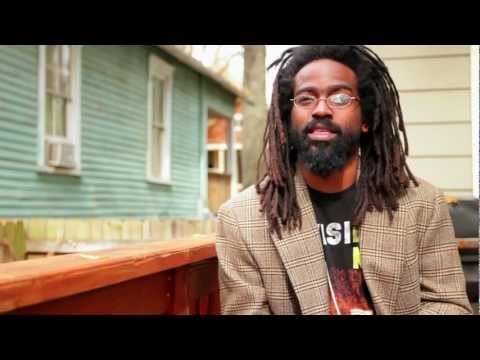 Stay tuned for tomorrow's  "The Heresy of Masculine Christianity: A Response to John Piper."
"Look!, [John the Baptist] said.  "There's God's lamb!  He's the one who takes away the world's sin!" -John 1:29
"God is angry with us every day," someone exclaimed to me the other day.
And if truth be told, there was a time in my life when I really believed this, too- or at least the way I often unconsciously related to God embodied this view. Within the recesses of a stern, muscle-flexing, fire-and-brimstone presentation of the Gospel, in which we were all "sinners in the hands of an angry God" (to quote the nineteenth century preacher Johnathan Edwards), God seemed a bit like a crotchety, old grandfather with an undiagnosed case of bipolar disorder, seeking often violently and unpredictably to stamp out my inherent sinfulness…and I?  I could never measure up.  I had to be on guard not to tick God off. Which ultimately meant abiding by a "gospel" of constant guilt and sin management.
I am still recovering.
John the Baptist's language for Jesus as "the lamb of God" who takes away the sins of the world is, therefore, problematic for me, in the same way that so much of the Bible's language around sacrificial "blood offerings" to appease an angry, bloodthirsty God is.  Why does the God of the Old Testament seem so beholden to these violent demonstrations of repentance? Why couldn't God ask Abraham to do something other than sacrifice his own son?  Why not have Abraham plant a tree instead- or a forest, for that matter? Or, if this were not costly enough, why not demand that Abraham give away all his possessions to the poor?  How is it, moreover, that this same God can in turn sacrifice His only Son as a kind of peace offering with all humanity- a way to "atone" for our erring ways and, in turn, restore our relationship?
These questions linger.   But whereas for many of us today, sacrificial language is archaic and disturbing at best, for John the Baptist, this way of describing God's work would have resonated deeply: "the blood of the lamb" was the distinguishing mark of rescue for God's people, Israel, in their flight from captivity under Egyptian rule; and it was this miraculous liberation that the annual celebration of "Passover" signified.  It is not a coincidence, then, that in John's Gospel, Jesus' death occurs on the very day of Passover.  Jesus for the Gospel writer is the sacrificial lamb who takes upon himself not just the sins of the Jewish people but of the whole world, thereby fulfilling God's prophecy that Israel will be a "blessing" to all the nations.
But how do we retrieve this very uncomfortable imagery of Jesus as the sacrificial lamb for our time?  I would propose that one way is by consulting other places in Scripture.  Later in John, Jesus is also the Good Shepherd who "lays down" his life for the sheep.  In the act of Jesus' self-offering on the cross, the Shepherd identifies so closely with His sheep that He takes their place.  Jesus stands in for the most vulnerable, misguided, wayward, bleating lambs among us who have "gone astray," or gotten stuck in the bramble or are up against a wall with a wolf breathing down their neck, and Jesus says, essentially, "I am in your court." And this identification with us, precisely because it is God (as opposed to just another human being) acting as both Shepherd and lamb, is life-giving.
There is another way to reconstruct this language of Jesus as the Lamb of God who takes away the sins of the world.  Enter again Mechthild de Magdeburg.  In a brilliant, speculative move, Mechthild imagines a dialogue at the beginning of time between the Father, Son and Holy Spirit- a conversation in which the Son and the Holy Spirit cajole the Father into creating human beings out of the Triune God's overflow of divine love, knowing full well what may come of this act of love (the Fall and human beings' willful disobedience) but desiring it out of love, anyway.
Later, Mechthild imagines the convening of another "council," this time to decide what to do about "the filth" that human beings have since made of the gift of being formed in God's image (III, 9).  This time around, the Son, again supported by His Advocate, the Holy Spirit, kneels before His Father and asks for His father's blessing to "take bloody humanity" upon Himself, so that He might "atone" for "human guilt" by "anointing humankind's wounds with the blood of His innocence" and "binding all human beings' sores with the cloth of wretched disgrace" (III, 9).  Here again God must be persuaded to redeem us, and God is. "Love wins," so to speak.
Within Mechthild's imaginative framework, then, the "Lamb of God" is no helplessly bound sacrificial child led off to slaughter by a sadistic father: Jesus actually subverts our often mechanical, guilt-and-fear-laden approaches to sacrifice, and instead by His own free choice, without any coercion from the Father and purely as an act of great love and power, becomes the divine Scapegoat, the One whom we are invited to blame for our existential "guilt" and aimlessness. And this Jesus, according to Mechthild, must come to our defense within the Triune God Itself.  This Jesus must convince an undecided Father about the necessity and glory of His mission.
This, I suspect, is the beginning of what it means to proclaim today that Jesus is the "Lamb of God": God's outpouring of love freely given for us, as a kind of covering or olive branch for all the ways that we in our existential guilt can project all kinds of things on God and one another.  Now we don't have to walk around thinking that God is angry at us all the time.
This video is an intimate look at the systemic nature of the commercial sexual exploitation and domestic trafficking of women and girls.  The woman in the video who is narrating the story is herself a survivor of sexual exploitation, and she, through a ministry called "GEMS," has since dedicated her life to helping some of the very same women whose shoes she once walked in.  When I watched this video for the first time several weeks back at the third service of Clairmont Presbyterian Church, it moved me deeply- and it has stayed with me since.  Apparently one in four children is sexually abused…
"Where is God in this dark place? Is God at work here, and if so, how?," I've been asking.  Join the conversation on our Facebook page, "Fellowship of Saints and Sinners."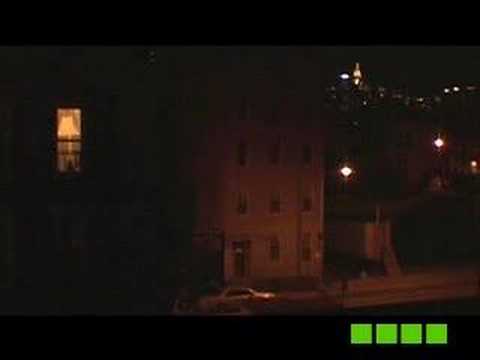 Fellow Saints and Sinners, I am re-posting the following response to the video I just shared with you, which poses the question, "Can prayer be social justice?" When I shared the video with the Facebook community, "Christians tired of being misrepresented," which describes itself as "progressive" and "NOT a right-wing, fundamentalist" group, and to which I belong precisely because I thought it would be an "open-minded" place in which to share questions and reflections about life and God, I received the following post from the owners of the page:
"Hi Kristina – thank you for sharing this blog post and video with us. Although heart stirring and sincere, the statements in this video saying "Our God" and "His People" do not fit well with our page. CToBM does not put a claim on God as …"Christian". The owners of this page do choose to follow Jesus Christ and His teachings, but we do not claim to own him or restrict him from moving in other faith systems or even non-believers. This video is too exclusive for this inclusive Page and it's members. Thank You."
Hmm…Is there irony here? I think so.  Is it "progressive" to be close-minded about how God might be at work in a new and different way in other parts of the world such as the global South, just because our brothers and sisters' language for describing God's work doesn't fit within our own "politically correct" conceptions? Is an exclusion of other varieties of religious experience that don't reinforce our own really consistent with the notion that we don't "own" God? I don't think so.  By welcoming the fact that God can act in non-Christian faiths, do we have to then exclude how God might choose to act within the system of Christianity that we belong to?So…What do you think?  Is "progressive" Christianity just another veiled attempt at excluding those whose experiences of God in Jesus Christ differ from ours? Do our labels stop being helpful for the very reason that they invite us to close-mindedness about the work of the Spirit wherever She decides to manifest Herself?  All opinions, including those that passionately differ from my own, are
welcome!
[By way of update, I was promptly "unfriended" by "Christians tired of being misrepresented after responding to their note.  So much for open cyber spats.]
20,000 children will lead the May 2012 World Prayer Assembly in prayer for the world. Wow. Which begs the question: can prayer be social justice?  After watching this video sent on by organizers of the May 2012 "World Prayer Assembly" in Jakarta, Indonesia, I am tempted to think so, albeit with some hesitations. (Incidentally, if you have an inkling to stop by and can afford the two days of air travel- I'm tempted!- you are warmly welcomed to attend.)
When I watch this video I am once again reminded that the church in the global South is not just alive and well but on fire with the Holy Spirit in a way that can teach us something about the intersection of prayer with God's mission to reconcile all things to Himself and redeem us and our world: 
Apparently Rob Bell's best-selling Love Wins and its ambivalent stance towards an "eternal" hell (as "eternal" has historically been interpreted by evangelicals at least) continue to send ripples.  Two authors, author of Crazy Love Francis Chan and senior managing editor of Christianity Today Mark Galli have now responded with their own books, both of which seem at the outset (from a reading of Stan Guthrie's review in Books and Culture) like a sniffing out of any potentially dangerous "universalism" (the idea that all people at some point in the scheme of eternity will be saved) in both Bell's book and the Bible.
I am grateful for this latest round in the discussion.  If truth be told, I am also intrigued by the way in which Bell and his more narrative, impressionistic engagement with the topic of heaven and hell have become such a lightening rod.  A universalist reading of Scripture- (if in fact Bell is advocating this, and I, having read Love Wins, am not sure he totally is)- is in no way new in a survey of centuries of church history.  Nor does it stand outside quite a wide spectrum of varying takes on the subject, all of which qualify as "orthodox" Christianity.
So why does Bell elicit such strong reactions, I wonder?  Take this opener to Guthrie's review, for instance:  "Rob Bell, as you may have heard, sympathizes with those who have left the church because of their discomfort with the doctrine of eternal punishment. Alas, he seems to lack sympathy for people still in the church who believe in a God who sends unbelievers to hell."  Or, take N.D. Wilson's voicing of a common refrain among Bell's critics that Bell "cannot be pinned down." Wilson goes so far as to imply that Bell, in his peripatetic questions, is a "pensive rabbit." (A bit uncharitable if not harsh, don't you think?)  What follows is a rather sarcastic and summary dismissal of the questions Bell raises, with little appreciation for the grays in which Bell would invite us to inhabit when it comes to engaging Scripture on the subject of heaven and hell.
The implication here?  That if Rob Bell cannot be pinned down, Scripture can be.  But I beg to differ.  The Bible I read does not give a consistently clear, definitive answer to the question of what "hell" looks like.  Eternal torment in flames of fire.  Total annihilation.   "Gehenna," or the rubbish heap where worthless things are thrown out.  Yes, "hell" is all these things.  But "heaven" is also a place where, we are told, "there will be no more death or mourning or crying or pain" (Revelation 21:4).  Which, I might add, begs a question:  how are those of us who find ourselves within the "pearly gates" of eternal bliss to live pain-free when our agnostic uncle, whose lap we used to crawl up onto at family reunions, is eternally burning away in flames of fire in the next room over, or being continuously water-boarded (to borrow a more contemporary metaphor for eternal torment)?
So while maybe I needn't be so surprised by the way in which Bell has become a bit of a punching bag, I am disappointed. Because at its heart, this debate about heaven and hell really is an argument about who God really is and whether God is who God says God is- whether God really is Love and whether we can trust that God is Love. And it seems to me that the basic statement, "God is Love," is one that we evangelicals, regardless of our differences, might be able to get behind.
Which leads me to think that Rob Bell is right: if we believe that God is Love and that God "wins," then we must also believe that "Love" wins.  The details of what that victory looks like exactly in the scope of eternity remain elusive- at least insofar as we are willing to admit the insufficiency of Scripture and our human limitations to answer such questions with great certainty.  When Bell as a prominent leader in the church does this very thing, it gives the rest of us permission to wrestle with God and Scripture, too. And, it should.   "Love" requires it.
So back to the opening line of Guthrie's review: "Rob Bell, as you may have heard, sympathizes with those who have left the church because of their discomfort with the doctrine of eternal punishment. Alas, he seems to lack sympathy for people still in the church who believe in a God who sends unbelievers to hell."
It seems to me that until we understand that the church is the one organization that does not exist for itself– that the church exists in love for the sake of God's world- it will be easy to interpret one church leader's daring to believe in the triumphant conquest of God's Love as subtle "church bashing."  In other words, an over-arching concern to engage and problematize a doctrine (eternal punishment) that is a stumbling block for many outside the church, not to mention a good many within the church, probably will come across as a belittling of the many good people in the pews who hold to that same doctrine.  But sometimes a bit of self-deprecation when it comes to the things we in the church spout is the very best way to witness to a love that really is cosmic in its vision and scope. And, if we evangelicals are serious about proclaiming God's love in Jesus Christ in word and deed, maybe the best place to start is with the things we're most sure about.
"The law, you see, was given through Moses; grace and truth came through Jesus the Messiah." -John 1:17
"The Messiah"- and here I resort to  consulting trusty exegetical companion N.T. Wright- literally means "anointed one," and in theory can be either a prophet, priest or king.  In practice, the Messiah was the one in ancient Judaic tradition who would come to reign as king over Israel and rescue God's people from their enemies.  Wright locates the persistence of the conviction that Jesus was in fact the Messiah in the belief that Jesus really was raised from the dead.  (After all, no Messiah, according to the prevailing Judaic understanding of the time, would have let himself be crucified in the first place.)
And the New Testament does present Jesus as one who fulfills all three of these roles of prophet, priest and king.  Jesus takes his place within a long line of prophets who come to God's people warning them of God's judgment and urging them to return to God.  But he also intercedes on behalf of not only Israel but all who call upon His name, promising to rescue them.  And, the many miraculous healings Jesus performs gesture to a kingdom that is both not of this world but has every relation to it- a kingdom in which heaven and earth find restoration and where the lame walk, the blind see and those in bondage are set free, and where we are invited to dwell, too, in the power of the Holy Spirit.
The law that God gives to Moses in the form of the Ten Commandments? This is but a skeletal, albeit very helpful outline of God's desire for how human beings are to live in relation to God and one another; without Jesus, this law can become a sometimes sickening reminder of our separation from God and the ways that we fail to live up to God's very best for us; but in Jesus, who as Messiah also perfectly fulfills the law- (which makes me wonder if Jesus could still have been "a naughty boy," and I would like to think so!)- God seeks to plant in us what the law could not do, which was this restoration of relationship with the One who made us.  In Jesus, God need no longer be the officious school marm managing our every sin, and instead becomes our friend, lover, or the loving father we never had.
What does this mean for us today? I suppose the notion of Christ as Messiah can cause many of us to shudder or roll our eyes.  When spirituality these days is so often about our own kingdoms and our own preferences, who, after all, needs a king?  When a personal relationship with God often can be reduced to little more than our own direct experience of God, which is often on our own terms in the forms that we want it to be, who needs a priest?  Who needs someone who will intercede before God for us, asking God to be merciful on our behalves? And then there is this often antiquated-sounding term, "prophet," which in some ways can distance us from Jesus.  It makes us think of strange, wilderness-loving men in hair shirts (John the Baptist) or depressives who forgot to take their Prozac (Jeremiah).  But a "prophet" is really anybody who serves as a kind of human "alarm clock," waking us up to God's love, sometimes jarringly, but always with our very best purposes in mind.
And if Jesus really is these three things, then Jesus is by definition the Messiah.  The "anointed one" who comes to us not on our own terms and not according to our own expectations but as a real God would: as a gracious ruler seeking to inhabit our hearts and rule our kingdoms, advocating for our very best because love itself demands this, and persistently waking us up to this love in countless ways.
Apparently my reflections on Lauren Winner and her latest book have generated interest if not controversy about the nature of marriage as a storybook conclusion to the hopes and dreams of single people. In light of this, a few thoughts, queries and resources to further the discussion.
First, while I single out evangelical Christianity for its gilded, fairy tale approach to marriage, I want to acknowledge something that is obvious: that this theology is steeped in a larger culture that sends the same message. (In other words, we evangelicals are not singlehandedly guilty of fostering this myth.) While we can look just about anywhere to see this, the following Beliefnet article, which describes the stories of brides-in-waiting who enter "The Magic Room" of a wedding dress shop, is a good place to start: http://www.beliefnet.com/Love-Family/Galleries/11-Lessons-About-the-Love-Within-Families.aspx. (It leaves me waiting for that scene in the movie, "Bridesmaids," when a giddy bride and her bridesmaids upchuck while trying on dresses in a fancy boutique store.)
There is also historical precedent within evangelicalism itself for healthier theological approaches to marriage, as Karen Swallow Prior notes in her article, "Marriage: Creating a Partnership, Not Reeling in a Catch," complements of friend Jake Dell. In the framework of marriage as a vocation, then, which I might add is the primary way in which my own denomination, the PC(USA), construes marriage, marriage is the joining together of two people based on a common calling to serve God.
The question I would lift up now is how to read Scripture when it comes to a Bible replete with imagery of brides preparing to meet their bridegrooms. Take, for example, the parable of the ten "virgins" awaiting the arrival of their bridegroom (Matthew 25:1-13). Or, the imagery of Jerusalem "coming down from heaven like a bride prepared to meet her husband" (Revelation 21:2). Then there is, of course, that whole, Old Testament book, Song of Songs, about the sexual union between a man and a woman (presumably united in marriage, albeit marriage in a different form than the kind we are talking about in the 21st century). When I read these passages, I tend to understand them as describing marriage as a telos or end in itself, rather than as a crucible for mutual relationship and the living out of vocation.  Marriage in these passages seems more like a consummation than a process of transformation.  So, in other words, we are left to wrestle with Scripture itself in sorting out a healthier, contemporary approach to how women and men are to approach a life-long commitment to one another.  What do you do with this question?
Incidentally, I would also make a plug for FB friend Rachel Held-Evans' forthcoming book with Thomas Nelson featuring "Biblical Womahood." Rachel spent a year following all of the Bible's instructions for women as literally as possible.  I suspect her insights will at least indirectly provide a window onto marriage as a biblical trope.
If there were anyone who knew about insecurity or a sense of not "measuring up," it would be the thirteenth century, "stealth theologian" Mechthild de Magdeburg: she wrote as a woman in a largely male-dominated world of letters; she did not know the more academic Latin of her time and instead wrote in her lay, mother tongue of German; and as one of the wandering, marginalized and soon-to-be-outlawed "Beguine" mystics, she rejected the patriarchally prescribed routes for women in her time (marriage and family, or the nunnery).  So Mechthild has something to teach us about how to overcome our insecurities.  The following five ways to "shush" insecurity in your life come directly from Mechthild's spiritual "treatise" of sorts (if this eclectic mix of allegory, poetry, aphorisms, and visions could be called this), The Flowing Light of the Godhead.
1. Remind yourself that God is Love and that God in God's love has imprinted God's very Self on you in the form of your soul (I,22); then let God love you by in essence "waking up" to this love (II, 23).
2. Remember you belong to the community of God's Triune Self as the Father's "daughter" (son), the Son Jesus' "sister" (brother) and the Holy Spirit's spouse (II, 22).  Think about this for a moment: your life is caught up in the life of God, so that you not only are intimately known by God but belong with God and in God; strive to live into this reality.
3. View everything you do as an equal means of honoring God (and in turn taking yourself less seriously).  That means, as Mechthild spells out, that satisfying our most basic bodily needs (be it in the form of eating breakfast or taking a dump) can become a way of honoring God when we do it with love of God (I, 27).
3. Welcome the things that scare you or make you question yourself or your place in the world as gifts from God, and reject anything that separates you from God's love (most notably, willful sin) (I, 27).
4. Remind yourself that other people are not what they seem: those who claim to be "religious" are often not; just as those who claim to be "secure" about their relationship with God and the course of their lives, are often not; so don't compare yourself with anybody else, and instead learn to look within yourself to see how God is drawing your unique self to Love, which is really why you are alive in the first place (II, 25).
5. When you feel most unworthy, poor, lowly or unable to give the world anything of value, that is when God is most ready to use you, just as God used Mary the mother of Jesus.  God says to you this, in the words of Mechthild: "The highest mountains on earth cannot receive the revelations of my favors because the course of my Holy Spirit flows by nature downhill" (II, 26).
6. Meditate on how God is using even your insecurities to bear something beautiful and "holy"  (or "set apart") within you, in the same way that Mary, the mother of Jesus, bore God's very Self within her when she was most vulnerable and felt most unworthy (II, 4).
The domesticated goddess in me made a new recipe the other night.  (These days "domesticated" means trying out the dishes on sample at my local Trader Joe's, so long as I can be assured of four ingredients or less.)  So this evening we were to eat "Baked Chili Cheese Cornbread Casserole" (a bag of shredded cheddar over TJ's cornbread batter and two cans of TJ's turkey chili).  Simple enough, right?  You would think so- especially if you follow the directions.
We sat down to dig in and quickly discovered that the corn bread was only partially finished and that in fact, underneath the yellow crust was nothing but gooey batter.  I apologized, but by way of example, proceeded to eat my serving.  (It was getting late, and the kids needed to be in bed soon.  Baking dinner any longer didn't seem like an option at this point.)  The ensuing dialogue from that evening goes something like this:
Kid 1 (normally my big eater): Takes one bite and decides she would rather be excused; without asking permission- she is two- she lets herself down and runs away before I can protest.
Husband (grimacing dramatically, as if he has just been asked to swim across the English Channel with ten-pound weights): "I'm sorry but I just really don't think I can eat this."
Me: "If we were in some parts of Africa right now, we would be eating this just because it's food."
Husband grudgingly and painstakingly takes another bite.
Kid 2 (whiningly, having not tried it but now taking his cue from Dad): "Mommy, I can't eat this."
Me: "Oh alright.  I guess you can give yours to Carter (Carter is our dog.)"
Husband: "I'll make some mac n' cheese for the kids." (He's secretly dying for some mac n' cheese.  I can see it written all over his face.)
Me: "Fine.  Give it to Carter then."
The three bowls make their way to the floor as part of a nightly ritual of plate cleaning in which Carter is happy to indulge.  Only this time, of course, Carter has really lucked out, or so I think.  Carter eats one bowl and decides he has had enough…
Sometimes, when it comes to the depth, adventure and rich texture of a relationship with Jesus Christ, I wonder if we in the church often pull out half-baked chili cheese casserole for people and expect them to eat it.  Which is one reason why so many folks these days find food for their souls outside the church.
To be fair, the term, "spirituality," is actually quite young here in America: it has only been "baking" for so long.  Eric Leigh Schmidt's Restless Souls, which chronicles the development of what he describes as a quintessentially American, spiritual restlessness, locates the first textual use of the term in the early nineteenth century.
But the reality is that these days what many people are looking for and seemingly not finding in the church is a very real experience of God's presence in the stuff of their lives.  When "church" each Sunday becomes little more than another social gathering and the "sermon" a self-help pep talk, people naturally will resort to looking for God outside Christians' prescribed holy places.  Because understandably most of us are looking for more than half-baked dishes.  We want something that not only feeds us but tastes good and is nourishing.
"Taste and see that the Lord is good," the Psalmist says.  "Take my yoke upon you, for I am gentle and humble in heart and you will find rest," Jesus says (Matthew 11:25).  What if Christian spirituality were as simple and profound as feeding on God's goodness and taking on the yoke of Jesus (which is really a way of describing what it means to walk in step with Jesus and get to know Him)?  What if we the church learned to talk about why we gather in terms of just these two things and nothing more?  Would we still be feeding people half-baked chili cheese casseroles?