It was a warm summer day in Vermont when friend and fellow saint and sinner Molly Collins introduced me to Frederick Buechner at his longtime home.  That was some seven years ago. I remember at the time being struck by this well-known writer and thinker's openness and honesty  with an otherwise complete stranger.  He shared his hospitality with us that day in the form of a bowl of soup, a tour of his home and his favorite authors.  (I was glad to know that we even shared the same favorite book in the form of The Brothers' Karamazov.)
But what struck me most was Buechner's ability to speak about some of the pain in his life with a gentle and honest matter-of-factness, not pretending that the pain wasn't there, not presenting a slick image, and certainly not indulging in self-pity, either.  Buechner's recent thoughts on pain spoke to me this morning.  They come compliments of Abbie at Unsteady Saint:  http://unsteadysaint.com/frederick-buechner-on-the-stewardship-of-pain/
Buechner's reflections beg the question: what does it mean to be a good steward of our pain?  Can pain ever be a gift?  If so, how do we "steward" it well?  Send your thoughts along and I'll republish them for the benefit of the Fellowship.
Temptation.  I have to imagine Jesus knew what a fact of life it is, because he taught us to pray daily for ourselves in this respect: "Give us this day our daily bread, and lead us not into temptation, but deliver us from evil."  Some versions of this prayer read, "Save us from the time of trial."
We can be tempted by all sorts of things.  Trials can come when we have given ourselves over to temptation just enough that what was once just an unhealthy thought becomes inscribed in our thought patterns and behaviors, causing pain to ourselves and sometimes others.
I've been here before.  Maybe you have, too.  It's a hard, painful place to be, and it is easy to despair when we're there that we'll never get out of the rut or break free.
Enter this quote from C.S. Lewis, thanks to friend and fellow saint and sinner Tammy: "I know all about the despair of overcoming chronic temptations. It is not serious provided self-offended petulance, annoyance at breaking records, impatience et cetera doesn't get the upper hand. No amount of falls will really undo us if we keep on picking ourselves up each time. We shall of course be very muddy and tattered children by the time we reach home. But the bathrooms are all ready, the towels put out, and the clean clothes are in the airing cupboard. The only fatal thing is to lose one's temper and give it up. It is when we notice the dirt that God is most present to us: it is the very sign of his presence."
Some of us kids fall more than others- or at least are apt to notice more than others when we skin our knees or stub our toes.  We can tend to obsess about the dirt, tears, mud and boo boos.  Thankfully, as Lewis reminds me, God has plenty of clean towels and new clothes- and a great First Aid kit.
By faith, Abraham when called to go to a place he would later receive as his inheritance, obeyed and went, even though he did not know where he was going.  -Hebrews 11:8
Every once in a while I spend my morning with the old devotional classic, Streams in the Desert, by L.B. Cowman.  With the exception of the poems there, which are often a throwback to the cheesy sentimentality of a different age, I often find its reflections both an encouraging and realistic account of the Christian life.  Which, as the book admits, is often one of walking "in the dark" and muddling our way through the wilderness, so to speak- not knowing where you're going but trusting that God is your trustworthy companion.
Today's reflection is a reminder of this. So much of life is spent in this existential space of "not knowing where we're going."  Even if in one arena of our life we may have it together or know our destination, there's usually at any given time a whole other realm in which we feel paralyzed by indecision or confusion, or unable to see the way forward.
Any manner of things can conspire to ruin our vision, but usually it involves pain and suffering of some sort.  When we're discouraged, afraid, lonely or depressed or in a place of temptation or great stress, our own hearts can, as 1 John instructs, "condemn" us.  They can blind us to the reality of a God who is with us and holds out God's very best for us.
And maybe it is precisely in these spaces that God seeks to give us faith.  Not faith in our ultimate destination, but faith in God's very Self to carry us through when we can't see where we're going.  In this sense, the more "lost" we may feel, the better: it means that we have more opportunities to find our home in the One who travels with us; to wake up to and become conscious of the love of One who is closer than our breath.  When we're lost like this, it matters less where we're going than who we're traveling with, and that we're willing to keep putting one foot in front of the other regardless of how lost we may feel.
I take heart in the reminder that Abraham, the so-called "father of faith" in the Judeo-Christian tradition, hadn't a clue where he was going, either.  He got so lost in places that he even outsourced his wife not just once but twice to powerful men; took a mistress whom he then literally dumped; and managed to sire a son of his own in his geriatric years, only to then almost kill him.  How's that for dysfunctional?
In all of that, Hebrews tells us that Abraham managed to keep believing that God was with him and carrying him through.  That, I think, is the qualitative distinction between one who "believes" and one who doesn't.  Most of us regardless of our creed will lose our way, often more than once in this life.  When we keep believing in these hard places that God is with us- despite our mess-ups, blindness and blunders- we make a pretty radical claim about the nature of reality.  Because a God who is "with us" is also, implicitly, calling us to God's very Self and the inherent richness and purpose of a life in Him.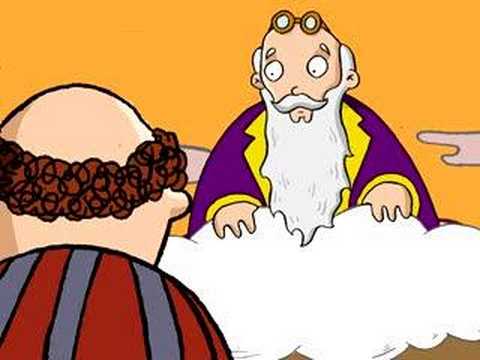 In recent days, Diana Butler Bass and Andrew Sullivan (in a Newsweek cover story, "Forget the Church, Follow Jesus") have both given expression to some angst about the death of the church.  Bass has gone on to hold out the possibility for a "resurrected Christianity."  This Christianity, she argues, one that she catches glimpses of in "exile" communities on the margins of mainstream church, will thrive only insofar as it learns to answer the questions of belief, behavior and belonging in their newest incarnation.  Here is Bass:
"Religion always entails the "3B's" of believing, behaving, and belonging. Over the centuries, Christianity has engaged the 3B's in different ways, with different interrogators and emphases. For the last 300 years or so, the questions were asked as follows:
1) What do I believe? (What does my church say I should think about God?)
2) How should I behave? (What are the rules my church asks me to follow?)
3) Who am I? (What does it mean to be a faithful church member?)
But the questions have changed. Contemporary people care less about what to believe than how they might believe; less about rules for behavior than in what they should do with their lives; and less about church membership than in whose company they find themselves. The questions have become:
1) How do I believe? (How do I understand faith that seems to conflict with science and pluralism?)
2) What should I do? (How do my actions make a difference in the world?)
3) Whose am I? (How do my relationships shape my self-understanding?)
The foci of religion have not changed–believing, behaving, and belonging still matter. But the ways in which people engage each area have undergone a revolution."
Bass attributes this change, in the nature of how we engage these three foci of religion, to a revolutionary turn to internal individual authority (the self) as the main shaper of religious identity (or lack thereof).  And while I think Bass is really on to something here, both in her description of the questions we religious misfits are now largely asking and in her tip of the hat to what may be arguably the most powerful legacy of postmodernism (this turn to the authority of self), I wonder if she goes a bit too far when she implies that contemporary religious experience has essentially purged itself of a desire for external authority.  Her stark reductionism here threatens to elide the multiplicity of human experience- or, the multiplicity of self, for that matter.  For as much as I am constantly asking what it looks like for faith to be real for me, and holding up the claims of so-called religious "authorities" next to my own experience, I am also well aware of my innate desire to find a foothold for truth that is outside of myself.  A transcendent authority on which to stake my faith- in my own case, Jesus.  I venture to say that I'm not alone in my desire for an external authority here.
And, if Jesus is this authority, then the church, it seems, exists simply to point me and other religious misfits in the direction of knowing and following Jesus, and giving ample room for us to get to know Jesus on our own terms.  The expression on our own terms can scare a lot of us, leaders and lay people alike.  We want to hand out a list of additional prescriptions for right belief, behavior and belonging.  But it seems to me that if the church is functioning at its best- a big, often elusive "if," I know- then it is simply opening up a safe, wide open space in which Jesus' authority can engage my own and, in the power of the Holy Spirit, woo and transform it.  Because the great beauty and scandal of the Incarnation are that God Himself gives us the precedent to let us know God on our own terms.
"Free Pizza, Free Eternal Life!"  That was the advertisement one of the campus groups at the university where my husband teaches put out the other day. I guess if you're really hungry and really love cheap pizza, you'll take the "free eternal life" as a throw-in- even if it comes with a short spiel about "The Four Spiritual Laws."
It's funny to think about all of the associations we can make in an effort to sell Christianity.  These days sports and Christianity are a big sell.  Take Tim Tebow's Easter appearance the other day when 15,000 people showed up.  (Those Texans like things big, don't they?) Or, Bubba Watson's testimony of faith following his dramatic victory at the Masters.
I"ve got to hand it to Tebow and Bubba, too.  Their willingness to talk about their faith in the public sphere takes guts.  Let's just say I'm a fan.
It's the rest of us Christians and leaders in the church I'm inclined to poke fun at.  Because while, for example, Tebow and Easter may be a subtler association than free pizza and free eternal life, they still spell  "gimmick."  They are still an example of how we in the church get stuck in applying slick  advertising approaches to evangelism. We can tend to make our Christian celebrities into "fields of dreams": if we just "build it" (or invite the latest billboard for Christianity) "they" (the crowds that need to be evangelized and see how cool we and Jesus are) "will come."
If you didn't catch Colbert's Easter routine, which features some all-in-good-fun pokes at pastor Jim Champion, who invited Tebow to speak at his megachurch, here it is.  Hats off to all my Australian friends for your work to save the "Easter bilby," too:
http://www.colbertnation.com/the-colbert-report-videos/412155/april-09-2012/easter-under-attack—bunny-vs–bilby?xrs=share_copy
"We always carry around in our body the death of Jesus, so that the life of Jesus may also be revealed in our body." – 2 Corinthians 4:10
—————————-
"Christ is risen!"  My cup is running over- or so I'm told.
Meanwhile, the violence of a murderous regime in Syria spills across borders and the blood of innocent lives cries out from the ground.
"Christ is risen!"  We're wearing pretty pastels- I even catch someone sporting seer sucker before the Kentucky Derby- and we're  singing songs of triumph over sin and death.
"I'm just waiting for something good to happen,"a friend writes from a place of anguish and confusion about where her life is going, about her frustration over her inability to just "get it together."
"Christ is risen!" We're proclaiming that life negates death and healing overcomes brokenness.
But, he still has those recurring nightmares of roadside bombs and buddies blown to pieces.  She's having trouble just "getting over it" when everyone else has moved on.  They're the ones at the back of the church, or who never darken the doors, because "resurrection" is at best a weary trickle for them.  Because they're still stuck somewhere between death and life.  Because their whole life, in fact, will be lived out "in the middle."
Holy Saturday. We don't really talk about it in the church.  We prefer to fast forward to Easter.  Just like when someone is telling us about all of the shit in their life, and we would prefer to tell them how to fix it, how God will make it all better. Just like when we feel really uncomfortable when the folks with the really obvious disabilities join us in worship and aren't invisible.  It's hard to stay there, in the middle, between death and life, without jumping ahead to some triumphant ending.  Yet I would venture to say that many of us in the church, despite our well-heeled finery and fresh-faced smiles on Easter, spend much of our lives here. In the middle.
I just finished Shelly Rambo's Spirit and Trauma:  A Theology of Remaining. If you're looking for a theology for Holy Saturday, this is a good place to start.  Rambo argues that what the church needs in these spaces is not more triumphant proclamation about how resurrection has made us all better, but a willingness to tell the truth about how we're still "waiting for something good to happen."  She challenges us to think more about who the church is for those who occupy this middle ground.
And there are many of us.  Those of us who have experienced trauma of any kind know that life is never the same again.  That life is a painful, muddled mix of re- enacting the trauma and finding spaces in which to breathe again and move into life even as we carry this "death" with us.
Someone I admire told me an Indian proverb yesterday about a man who dies and goes to heaven.  The man upon entering the pearly gates asks if this is the only place he can go.  He is told that he can also go to hell if he'd prefer.  He requests that he'd be allowed to visit.  There in hell he finds community with those in deep suffering and decides that solidarity with those who are suffering is "paradise" itself.  He decides to stay there rather than return to heaven.
Maybe this is a bit of what it means for a God for whom "darkness is the same as light" to descend into hell.  Maybe courageous solidarity with those who are suffering, not some magic bullet proclamation about resurrection, is the most powerful testimony the church can give to a God who is "with" us.
In Messy: God Likes It That Way, A.J. Swoboda gives voice to my own gripe with church triumphalism when he critiques an expression that often gets thrown around in circles we both have run in.  You may have heard it, too: it goes, "Love the sinner, hate the sin."  But Swoboda would say, and I couldn't agree more, that the church's witness would be better summed up in this: "Love the sinner, love the sinner."  This, I suspect, is what it means to occupy Holy Saturday- what it means to be in that space where life and death, sin, sickness and healing are all tangled up with one another.
So this Easter, call me a grouch, but I'm going to keep grumbling whenever I hear that "Christ is risen": 
Happy Easter, everyone! Christ is risen, which is something I have some thoughts and even grumblings about- yes, you read that correctly- so stay tuned for another post about that.  In the meantime, the following review of "Touchback," opening in theaters this week, is republished with permission of the Episcopal Digital Network's online publication, "Sermons That Work." If you haven't visited, I invite you to check it out: http://episcopaldigitalnetwork.com/stw/ I think you'll find there a well of helpful resources for folks like you and me asking questions at the intersection between life and God:
Movies about football are usually not my cup of tea.  (I might watch the Super Bowl once a year, so long as nachos with all the works and some good company are part of the invitation.)  Neither are explicitly "Christian" flicks, which often can seem trite, contrived and a bit schmaltzy.
Touchback, which opens in theaters on April 13 and stars Brian Presley (Home of the Brave) and Melanie Lynskey (Up In the Air, Sweet Home Alabama, and CBS' "Two and a Half Men"), with Kurt Russell as supporting actor, left me pleasantly surprised on both fronts: you don't have to know what a "touchback" or "audible" is to find the plot engaging; and you don't have to be a proselyte for the genre of "Christian movies" to walk away having been touched by the film's message of redemption and second chances.
Presley plays a washed-up, high school football star, Scott Murphy, who after permanently injuring his leg in a game-winning play during a state championship game, is obliged to trade in a college scholarship at Ohio State and hopes of a future in pro football for a small-town life as a farmer and family man.  Murphy, resigned to an unhappy, claustrophobic life in his home town of Coldwater (population: 2,700), and forever haunted by regret and "what-if's" as a result of that fateful night, becomes depressed and suicidal when bank foreclosure and an unexpected frost threaten to wipe out his livelihood.
Second chances come unexpectedly in the form of a dream that takes Murphy back to the days leading up to that night.  The overall effect is that of a serious version of Back to the Future.  If there are no cool time machines or mad scientists here, some of the same questions present themselves- about free will, or the lack thereof, about the intersection between human possibility, chaos theory and God's "providence," and, about the nature of redemption with respect to our past, present and future.
This theme of redemption is one that Touchback both enriches and problematizes.  The possibility for Murphy's redemption comes when he is able to return to his past and view it through the lens of the present- when he, in essence, is offered through a dream the chance to choose with the gift of hindsight a different fate for himself.  The college scholarship, pretty blonde girlfriend, and a ticket out of "Backwater" (the slang he uses to describe his home town), all present themselves once again for the taking- and these, in contrast, to the prospect that he will end up with his future wife (Lynskey), after lying injured in a hospital bed with a shattered knee.
"Redemption" in the end is about staying– "blooming where you're planted," so to speak.  "Salvation" is learning to find gratitude and community in hard, painful circumstances.  And what that looks like at the end of the movie may bring you to tears.
Still, the film leaves me frustrated in places with its subtle tone of judgment about Murphy's ambition to leave his trailer park neighborhood and the confines of "Backwater" for the larger world.  In conversations between Murphy and his future wife, coach and mother, I am left to feel little sympathy for those who would choose a way out.  Take, for instance, this dialogue between Murphy and his mother:
Mom: "Things don't make me happy…you being happy makes me happy."
Murphy: "I am going to be happy and things are going to be different."
Mom: "What is so wrong with right now?  What if this is all you get, kid? What if this is it?  It seems like nothing is ever enough with you, you know!  If you can't be satisfied with what you got, then you're never going to be happy, no matter what you get…If there was one thing I could change, that would be it."
In this context, ambition itself seems unredeemable, and liberation in the form of an escape a cop-out.  And, if this definition of redemption works for Murphy, it is left wanting in places where violence, oppression, and the trauma of ongoing abuse make staying and blooming downright impossible.  In such places, be it an inner-city neighborhood riddled by gang violence, or war-torn Sudan, or a situation of domestic violence, redemption not only demands a way out but depends to a certain degree on both our ability to imagine that "things are going to be different" and our determination to make it so.  Murphy chooses to stay- (you'll have to watch the movie to find out what this really means)-but I am left wondering if there's any room here for those who don't have a choice, or choose differently.
Finally, the sermon that many of you helped me write in encouraging the use of "appropriate" humor even on the darkest day of the church calendar.  Today's Good Friday service at Mount Zion A.M.E. will be a series of  meditations on the perspectives of the women who appear throughout the Passion narrative- Pilate's wife, Claudia, being one of them.  Enjoy!  May you walk away having laughed and having asked yourself a question that is not just for Pilate's wife but for all of us in our God-forsaken places.
While [Pilate] was sitting on the judgment seat, his wife sent word to him, "Have nothing to do with that innocent man, for today I have suffered a great deal because of a dream about him." -Matthew 27:19
Pilate's wife- or, Claudia, as subsequent church tradition has named her- knows about dreams that don't come true.
Her whole life up until now, I suspect, has been one, big miscarriage of best-laid hopes.
Because if I had to guess, I would imagine that Claudia once dreamt of a whole lot more than what her life has amounted to.  She was, after all, an aristocrat, the cream of the crop in imperial Rome.  The most eligible, maybe, of bachelorettes.  Wealthy, beautiful and educated (or at least as educated as the women of her time could be).  She probably had the world at her finger tips.
Claudia's marriage to Pilate? I suspect at one time she had hoped that tying the knot would bring her access to an exciting life in the limelight and at the epicenter of luxury and power in the world's greatest city of Rome.
Instead, she finds herself stuck in the dry, dusty, remote colony of Judea, on the outskirts of the empire, with only a spineless middle manager for a husband, whose job is merely to keep the peace.  Life here is one long, drawn-out reminder of unfulfilled dreams, like credits in a movie that keep running forever.
And, if Claudia once dreamt of access to the emperor's inner circle, if she once spun visions of a future life in the corridors of the imperial government, now she has resigned herself to smaller, more trivial ambitions.  Now she fills her days by doing her nails while watching morning talk shows.  By speculating on when the next caravan of luxury goods will roll into town so she can switch out the drapes.  By wondering how many ways she can wear her hair to impress the young man with the nice calves and the six pack who drives her chariot.
Boredom, triviality, and resignation have become the furniture of Claudia's life now- so much so that she barely even notices their presence.
And the day when Jesus comes to town in handcuffs is like any other day, really, in Claudia's small world of aspirating dreams.  It's like any other day except that today she's been dozing on the couch, listening to the local news, when a picture of Jesus flashes across the screen with the headlines of his arrest.  Something about some cockamamie trial and angry crowds that want him crucified for nothing in particular.  Just because.  For blood sport- and because the sky is blue and it's a Friday.
And suddenly there and then the smallness of this woman's inner chamber opens up onto a vast stage on which the course of human history is playing out in this backwater city of Jerusalem.  There and then she perceives- if only fleetingly- that maybe her part isn't so small after all, because she in some way is related to this mysterious stranger named Jesus, and their fates are unavoidably linked in some great, cosmic scheme.  In that moment, she apprehends that her mid-level-bureaucrat-of-a-husband with Jello for a spine is not presiding over just another petty dispute.  He is in some way changing the course of human history.
And this reality, as it sets in, scares and even torments her.
But Claudia for so long now has been used to dreaming dreams that don't come true.  So when she scribbles out this message to her husband, she is giving voice to her own desperate sense of powerlessness, a kind of complacency with the status quo.
"Don't have anything to do with that innocent man," she writes. And in that moment it's the best she can hope for, for her and her husband- that Pontius Pilate would just wash his hands of the matter.  No high hopes for justice here.  No declarations of Jesus' divinity or wrestling with what that might mean just yet.  No suggestions that Claudia or her husband have any power whatsoever to change a quickly deteriorating situation. Only the desperate plea that her husband have nothing to do with Jesus.
It's a small-minded request, really.  It apprehends something true about Jesus even as it avoids the implications.  And maybe this is because Claudia has learned with the years not to ask too much of life or expect too much of herself or others.  She has become so good at accepting the triviality and pettiness of her little, self-absorbed world that she can't even imagine what it would be like for things to change, for God to come along and make a way out of all those dead ends.
You and I have been there, too.  Maybe we're there right now.  Because all sorts of things in this world can collude to make our dreams shrink and our lives devolve into little more than just going through the motions, forgetting who we really are and who we were made to be.
We, too, live in a world in which dreams often don't come true. Sure, we may not be whittling away our days in a luxury villa somewhere near the Mediterranean- for many of us, that is a dream!- but we have seen our hopes slowly suffocate in other ways.  Our marriages unravel and our dreams of "happily ever after" end with divorce.  Our once-healthy bodies get sick, deteriorate and die, often at the most inconvenient of times.  Our hopes of financial security fall apart with the loss of a job, or one quick, downward swing of the stock market.
Collectively, our dreams fall apart, too.  These days I don't really hear much talk about the so-called "American dream" – you know, that promise that with hard work and equal opportunity, every American could earn their way to economic prosperity. These days, we talk a lot more about unemployment, about home foreclosures, about a growing divide between the very rich and the rest of us.  Somewhere along the way, the American dream went missing, or at least became a whole lot less spacious and inviting.  Today the "American dream" for many people is just to keep their head above water- to have enough money to pay the bills and keep food on the table, maybe to win the lottery some day.
And in these spaces, when our dreams come undone at the seams, the best we can hope for can sometimes be clinging to what we have left, clinging to what we know- even if it is small, dreary, or trivial- because it's what we've become accustomed to.  In these spaces, it becomes easy to pretend that God really has nothing to do with us, and we nothing to do with God.  We grow timid, complacent and afraid to dream big, God-breathed dreams, because our lives and our world have told us that dreams don't come true…
This week I met a woman who on a day much like this one almost exactly four years ago saw her whole world fall apart.  That day she got the news that her husband and twin boys had died suddenly in a freak accident.  They had been returning from a fishing trip when their private plane crashed.  All the passengers on board had died instantly.  She and her remaining son in the wake of unspeakable grief were left to pick up the pieces of their lives and somehow- slowly, painstakingly- put one foot in front of the other.
I asked this woman what it was that had helped her cope in that God-forsaken place of unfathomable loss and grief.  She said that prior to the accident she hadn't really believed God could be concretely involved with her life, but that that all had changed when her world fell apart. When her world fell apart, she was obliged to begin asking God to have everything to do with her life.  And she saw how God began to answer her prayers in very real, tangible ways.  And with time, God began to help her re-imagine her life put back together again, and along the way to give her new dreams and then enflesh those dreams.
Somehow in the midst of deep, cataclysmic tragedy, God gave this woman the ability to dream again, and to believe that her dreams had everything to do with God.  Because God in Jesus is a God of possibilities- a God who makes a way out of no way, a God who takes our dreams and shapes and transforms them and breathes new life into them.
"Don't have anything to do with that innocent man," Claudia writes.  "Don't have anything to do with Jesus," is her appeal.
I wonder if in some subterranean place in her unconscious, Claudia knows that acknowledging the reality that she and Jesus really do have something to do with one another will rock her world.  Will overturn her comfortable status quo.  Will oblige her both to dream again and dream differently about things that have everything to do with God.
"Don't have anything to do with Jesus" might just as well form a question then, a question from the writer of Matthew's Gospel for us- the question being, "Is it possible not to have anything to do with Jesus?"
Matthew's Gospel would answer "no," that by virtue of being alive we have something to do with Jesus.  Because in what can only be irony, Pilate washes his hands of Jesus' blood; he follows his wife's advice, but we, the reader, know the blood is on Pilate's hands, too, just as it is on the hands of the chief priests and the crowd.  Just as it is on the hands of a woman madly scribbling a note from a place inside her where dreams once bloomed.
On this day we've come to call "Good Friday," Jesus goes to the cross to show us that our dreams don't have to shrivel up and die.  He goes to the cross to help us remember who we once were, and who we can be again, because our lives in the end have everything to do with Him.  Because apart from Him, we're all just desperate house wives- aspiring royalty with aspirating dreams and too much time on our hands.
Today Jesus goes to the cross to tell us we're far more than that, and to ask us to believe in things we thought were impossible.  Things we had come to assume were just the stuff of broken dreams, nothing more. Things like forgiveness and community.  Things like healing and restoration.  Things like concrete answers to prayer.  Things like love, joy, peace, patience, gentleness, kindness and self-control. Things like new life sprouting miraculously from the ashes of tragedy- new and abundant life that never runs out.
Jesus goes to the cross to help us dream again in all of our God-forsaken places. 
So they arrested Jesus, took him off, and brought him into the high priest's house…The men who were holding Jesus began to make fun of him and knock him about.  They blindfolded him. "Prophesy!," they told him. "Who is it that's hitting you?"  And they said many other scandalous things to him.  
When the day broke, the official assembly of the people, the chief priests and the scribes came together, and they took him off to their council. "If you are the Messiah," they said, "tell us."
"If I tell you," he said to them, "you won't believe me.  And if I ask you a question, you won't answer me.  But from now on the son of man will be seated at the right hand of God's power."
"So you're the son of God, are you?," they said.
"You say that I am," he said to them.
"Why do we need any more witnesses?," they said. "We've heard it ourselves, from his own mouth!"-Luke 22: 54, 63-71
The chief priests and the  scribes knew about God's truth and justice– so much so that they saw themselves as mediators of that truth and justice for the rest of the world.
But it's dangerous hubris to set ourselves up to be God's mouthpiece.  We end up putting things into God's mouth that God never actually said.  We end up twisting truth and justice into pale, diabolical versions of themselves.
Maybe it's this kind of thing that can cause even the best of people to mislead themselves into thinking that torture in the name of justice- be it "just war" or the pursuit of truth- is not only okay but commendable.  Maybe this explains the fact that our nation of America, which still describes itself overwhelmingly as "Christian," could condone the practice of water boarding in its interrogation methods.  When we think God is on our side, we can get away with rationalizing a whole lot of things.
The good news in all of this is that Jesus thankfully doesn't allow Himself to be coerced.  God's living, breathing, walking Justice- God's "Truth"- is also very much in full ownership of Himself.  He won't let us actually define who He is, even as He won't force Himself on us.  He won't let us torture Him into unconditional submission, even as He lets us breathe threats down His neck, taunt Him and eventually crucify Him.
Love Itself requires this of Jesus.  Love and Love alone- not the handcuffs we place on Jesus- is what ultimately binds Him to the cross.
In keeping with my love for 80's music, here's U2 live in 1984 singing "In the Name of Love." Bono's hair style is itself worth a peek: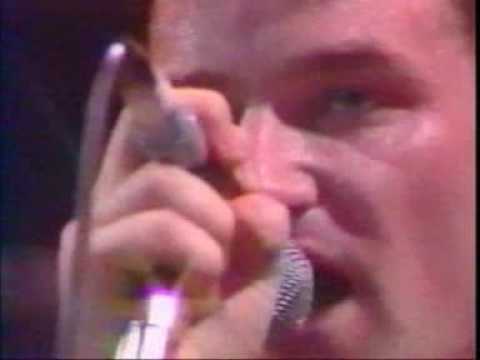 When Jesus' followers saw what was going to happen, they said, "Lord, should we strike with our swords?" And one of them struck the servant of the high priest, cutting off his right ear.
 But Jesus answered, "No more of this!" And he touched the man's ear and healed him. -Luke 22:49-51
Then Simon Peter, who had a sword, drew it, struck the high priest's slave, and cut off his right ear. The slave's name was Malchus. 11 Jesus said to Peter, "Put your sword back into its sheath. Am I not to drink the cup that the Father has given me?" -John 18:10
Peter and the disciples have "poor impulse control," as friend and fellow minister Megan Johnson puts it.
And maybe we do, too.  Because it's easy to be impulsive when we're in situations beyond our control.  We'd prefer to take matters into our own hands- and quickly.  Doing something rather than nothing can make us feel better, even if temporarily, when grief and tragedy stare back at us.
And it's easy to convince ourselves when we're following Jesus that justice itself demands our action.  That the world is depending on us.  That God's redemption means activity rather than passivity on our parts.
Some of us have really big savior complexes, too.  We've convinced ourselves that Jesus really does need us to redeem the world.  We evangelicals are especially prone to this kind of dysfunctionality.
The funny thing is that when I meet people like this, I end up not really liking them. They're frankly annoying- like super heroes who have traded in the cool hair dos, gimmicks and special powers for a big ego and a small sense of humor.
But when God calls us into His mission of redemption, God isn't calling us to fight.  Nor is God calling us to flight (which Peter will do shortly when he denies Jesus three times). God is calling us not just to see and apprehend what God is doing, but then to acquiesce to it, which is a kind of dying to ourselves.
This intentional passivity on our parts demands much more strength and courage than an impulsive falling back on our own devices.  It requires that we sit still and attentively in the pain and mess of life, all the while staying close to Jesus and being available to God whenever and wherever.  When we impulsively rush in with prescriptions for what needs to happen in order for things to be right, we will often miss the most important things God is doing in our midst.
[Note: by now you may have realized that we're breaking the norm of "the seven stations" as they traditionally have been defined and numbered. These stations are my own, as observations and impressions that have struck me in reading the Passion narrative this time around.]