Here's today's dispatch from the crossroads of faith, media and culture.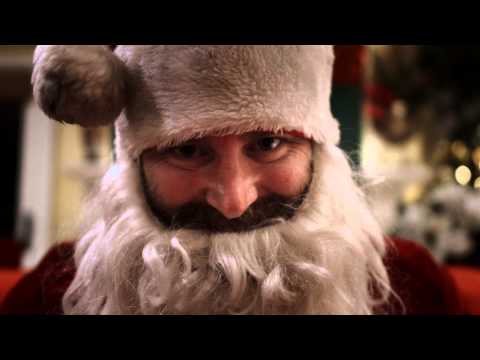 'Tis the season. Kirk Cameron's film comedy Saving Christmas opens in about 400 theaters across the country this weekend (11/14) for a planned two-week limited engagement. For info on locating a theater near you (or for arranging a screening in your town) click here. 
Cameron recently spoke with me about the film and his own growing pains as he moved from being a teen sitcom star and atheist to one of Hollywood's most outspoken Christians.
JWK: Tell me about the concept of Saving Christmas and what you hope the film accomplishes.

KIRK CAMERON: Saving Christmas became a movie because I think Christmas needs to be rescued. I don't know about you but Christmas has always been my favorite time of year. It's always been my favorite holiday. I just everything. I love the stockings. I love Christmas cookies. I love Christmas music. I love people singing Christmas carols. I love watching Peanuts Christmas. I love the Nativity, the tree, St. Nick, everything!
There are a lot of people who would love to just delete Christmas from the calendar. You have two different groups of people — both inside the church and outside the church. On the outside, you've got atheists who would love to just pull down every Nativity scene then can find because they say it's offending someone. And then you've got people inside the church who…are saying "You know, Christmas is really a pagan holiday. It's fine to have a Nativity but you should take that Christmas tree and throw it out the window. That was all a pagan, Druid celebration and Easter's the same way and Jesus wasn't born on December 25th and Santa is nothing more than a distraction causing us to go and buy so many presents!"

And, so with all of this "Bah, humbug" on Christmas, I decided it was time to settle these things once and for all and give people an opportunity to burst into laughter and singing and uproarious celebration at Christmas time…The film comes on November 14th for two weeks only — so people seeing it on opening weekend is key.
JWK: Were you involved in the writing of the film?

KC:  Yes, I was.  I'm in the film. I'm starring in it. I'm also the producer of the movie. My company made it. Part of the movie has been written by a talented team of writers (Darren Doane and Cheston Hervey) and part of the film is actually improvised. We kind of did some of it on the fly. It's really a fun combination of scripted stuff, of reenactments St. Nicholas back at a church council and how he did an amazing thing with regard to the faith and also reenacting the very first Christmas with Mary and Joseph and the Baby in the manger.
JWK: You mentioned A Charlie Brown Christmas as being a favorite of yours. It's one of my favorite Christmas shows too. One thing I find interesting about it — which I think relates to what you were saying about the celebration of  Christmas getting it from both ends — is that it shows how our society has changed in the nearly fifty years since it debuted. I actually blogged about how the media knock on celebrating Christmas back in 1965 was that it had become too commercial. These days, however, the media take often seems to be that bringing up the true meaning of Christmas in any sort of public way is somehow not inclusive and, therefore, offensive. It's like the entire perspective has been flipped on its head. Do you have any thoughts on that? 
KC: That's a very interesting observation. You're right. It's like now the politically-correct thing is to say "No, it should be all about commercialism and shopping in the malls. It shouldn't be about Jesus." But we know that it's called Christmas.  It's not called National Day of Shopping. It's called Christmas. (It's about) Christ. This is the celebration of a holiday that founded our country. It's the birth of Christ that split time in two. B.C. and A.D.  are divided because of that very first Christmas. It's time now that we set things straight and that we understand that you can fall into the ditch both on the left and on the right. You can leave Christ out of Christmas completely or you can go the opposite direction and you can make an error on the side.

What I say is that we should be doing both. We should have our traditions. We should celebrate and laugh and sing and make it all about Christ.
JWK:  What's your personal favorite Christmas movie?
KC:  To be honest, I love watching It's a Wonderful Life at Christmas time. I (also) have to say that A Charlie Brown Christmas is pretty special.
JWK:  It seems to me that when I was growing up, the then three broadcast networks really went all out to celebrate Christmas. Besides Peanuts, there were Bing Crosby specials and all the rest. The broadcast networks don't really do much of that these days — and, to the extent their programming acknowledges Christmas at all, it's often snarky and with an edge.

KC:  Things like A Charlie Brown Christmas or other old movies that really do that are really special. And that's why I think people are going to really love Saving Christmas — because it's about Christmas! It's not about some crazy guy dressing up in a Santa suit. It's a Christmas movie in the theaters that you can watch with your kids. It's about the Nativity, it's all about Christ — and it's about how to have fun in your house this Christmas.
JWK:  Did you do any Christmas episodes on Growing Pains?

KC:  We did do some Christmas episodes on Growing Pains.
JWK:  Do you have a favorite?

KC:  Actually, I'm trying to remember. I think in one of them we got Carol or Ben a puppy for Christmas…I have to go back and look. It's been so long.
JWK:  It was during Growing Pains that you became a Christian, right?

KC:  Yes.
JWK:  Can you tell me about that?

KC:  What would you like to know about it?
KC:  You were very successful in Hollywood at a young age — yet you chose a path that was different than many others in your situation. You were very upfront about your newfound faith. Others, even those who do believe, might have chosen to be more quiet about it.

KC: Yeah. Well, you know, it changed my life. I work and live in a place that can be pretty rough on people. It's an exciting place with all the lights and the glitz and glamor. Everybody loves the idea of Hollywood and people becoming stars. Many people come here for that and end up leaving with a lot of trouble and a lot of problems (because) people's priorities get mixed up…So, for me, I'm grateful that I can still work in Hollywood. I can  make movies. I can make do television programs. I can make my own movies — and I can make them (about) the stuff that's most important to me. That's faith, that's family. It's the values that our country was built on. What really allows me to do that and keep it all on track is my personal faith in Christ.

JWK:  Being able to make the movies you want to make is a great place to be in a career. Tell me about your company.
KC: My company is called CamFam Studios. CamFam is a young company but we've made four films now. We've produced Monumental, Unstoppable and then a film called Mercy Rule which came out earlier this year. And, now, Saving Christmas.
JWK:  What's next?

KC: We've got action-adventure films for the whole family that are slated next, a trilogy of films. It's all about killing dragons and rescuing damsels in distress.
JWK:  So, old-fashioned storytelling — with heroes and villains.
KC: That's right.
JWK: What do you like on television right now?

KC: We don't watch a whole bunch of television but the (shows) we watch we love. We love watching The Food Network. My kids are just hooked on The Voice.
JWK: How many kids do you have?

KC: We have six.
JWK: Your wife (Chelsea Noble) actually played your girlfriend on Growing Pains, correct?

KC: That's right. I stole Mike Seaver's girlfriend back in the eighties.
JWK: You took heat a while back when you sat down with former CNN host Piers Morgan. He was rather persistent in asking you about your views on homosexuality and gay marriage.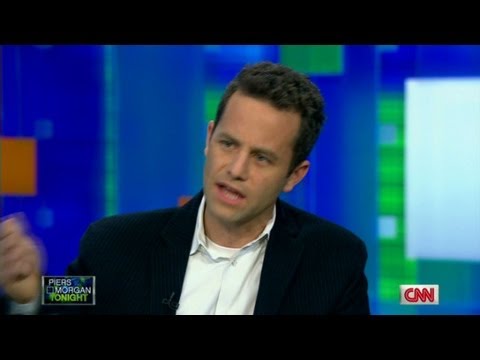 JWK: What struck me about that encounter is that, from the media reaction, you would think you showed up on his show and set about in a rant against gay people. I can tell you that's not how it struck me. It seemed to me that you actually didn't want to get into the subject at all and, even when goaded into talking about it, you went out of your way to express your religious view in a non-belligerent manner. When you go on these shows, do you ever feel like you're being set up for controversy — almost regardless of what you actually say?

KC: It's interesting that the two people who really pulled me into that whole conversation — Piers Morgan and Ann Curry — no longer have those jobs…I understand that people always like to pull people into conversations that are controversial for the sake of ratings but, for me, I'm so past that. People can google me and find out what I think about most subjects but I'm moved past that and now I'm excited about Saving Christmas. I can't wait for everybody to go and see it.
Encourage one another and build each other up – 1 Thessalonians 5:11