Here's today's dispatch from the crossroads of faith, media and culture.
Christmas is nigh. If by "nigh" we mean nearly six months away.  Which I guess is nigh if you're in the business of producing holiday movies. There was a time when Christmas-themed films, specials and series episodes were a staple of network television. But, except an occasional (usually "edgy") entry here and there, broadcasters have mostly backed away from such fare. Their loss. Fortunately, some cable networks have stepped in to fill the void — most notably UP, Hallmark Channel and the latter's recently-rebranded sister network Hallmark Movies & Mysteries. Here a couple of promising telefilms currently being prepped for this yuletide season.
1. Paper Angels – The UP Original Movie, which has been shooting in Vancouver, is described as an emotional, heartwarming Christmas film spotlights The Salvation Army's Angel Tree Program. 
Synopsis: With her two kids in tow, abused wife Lynn (Josie Bissett) leaves her alcoholic husband Darryl (Russell Porter) and moves to another town where she works as a waitress to make ends meet. There she meets  Kevin (Matthew Settle) whose Marketing & Design company is on the brink of shutting down due to the economy while his wife Jenny (Kendra Anderson) is undergoing a difficult pregnancy with twins.  Meanwhile, Lynn's son Thomas (Rustin Gresiuk) starts a new school and becomes the target of a bully who is threatened by how well he plays basketball.  Unable to join the high school team, Thomas goes to the community center where he meets Kevin and the two of them become unlikely friends through pickup basketball games. Little do they know the tremendous impact they will have on each other's families this Christmas through The Salvation Army's Angel Tree Program. 
With an adapted screenplay by Bryar Golden, the film is based on country singer/songwriter Jimmy Wayne's popular Paper Angels song (and book).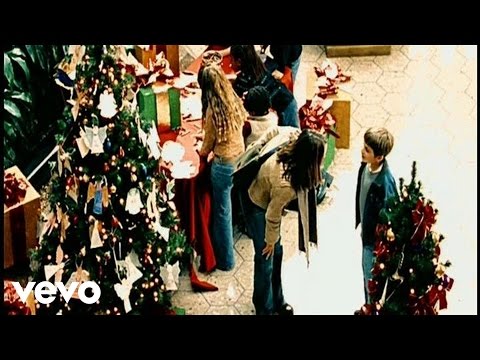 UP SVP of Original Programming Barbara Fisher says "Paper Angels modernizes the traditional tale of finding one's Christmas spirit and good will towards others – particularly those with less than yourself – with great joy, warmth and heart….We're thrilled to bring well-deserved attention to Angel Trees, one of The Salvation Army's most inspirational and uplifting programs for children in need at Christmas."
Paper Angels is being produced by Annuit Coeptis Entertainment II in association with Odyssey Networks and Johnson Production Group, Inc. and directed by David Winning (UP's The Town That Came A-Courtin', Mutant World), The cast includes Matthew Settle (Marshall the Miracle Dog, Gossip Girl), Josie Bissett ("The Secret Life of the American Teenager," "Melrose Place") and Rustin Gresiuk (Suspension, Fringe).  The ensemble cast also includes Farryn Van Humbeck (Big Eyes, Supernatural), Russell Porter (Come Together, Arrow), Kendra Anderson (Horns, Copper) and Adrian Dorval (The Twilight Saga: New Moon, Do You Know Me?).
UP is a 24-hour television network that provides high-quality, diverse, family-friendly programming, including original and premiere movies, theatricals, drama and comedy series, music and holiday specials. The network can be seen in 67 million homes in high definition (HD) and standard definition (SD) on cable systems including Comcast, Time Warner Cable, Cablevision, Bright House Networks, Charter and Cox Communications as well as DIRECTV (Channel 338), DISH Network (Channel 188) and Verizon FIOS (Channel 224).  
2. The Christmas Shepherd – Also in Vancouver, production begins Tuesday (8/5) on this Hallmark Movies & Mysteries presentation that stars Teri Polo (The Fosters, The Christmas Heart) and Martin Cummins (Dark Angel, When Calls the Heart).
Synopsis: Sally Browing (Polo), a Children's book author and illustrator, is devastated when her beloved German Shepherd Buddy runs away during a thunderstorm.  Buddy miraculously ends up in Boston where Mark Green (Cummins) and his teenage daughter are struggling to put their lives back together after losing his wife and her mother three years ago.  Buddy wins their hearts and heals their souls just in time for the holidays.  Sally's journey to find Buddy eventually connects her to Mark and Emma.

Michelle Vicary, Executive Vice President for Programming at Crown Media Family Networks says "Teri Polo is a brilliant actress who lights up the screen and we are delighted to have her as part of our Hallmark family and back celebrating another holiday season with us."

The Christmas Shepherd is a Shepherd Road Production.  Executive producer is Gerald W. Abrams and Allen Lewis.  Harvey Kahn is producer.  Terry Ingram will direct from a script by Michael J. Murray. The Christmas Shepherd is part of Hallmark Movies & Mysteries' Most Wonderful Movies of Christmas, featuring traditional and classic Christmas films suitable for family audiences.
Recently rebranded from Hallmark Movie Channel, Hallmark Movies & Mysteries is a 24-hour digital cable network featuring a mix of original movies and acquired series focused on the lighter side of the suspense and mystery genres. The network is also home to annual holiday programming franchise The Most Wonderful Movies of Christmas. , as well as presentations from the award-winning Hallmark Hall of Fame library. Along with sister network Hallmark Channel, Hallmark Movies & Mysteries is owned by Crown Media Holdings, Inc.
Encourage one another and build each other up – 1 Thessalonians 5:11