Here's today's dispatch from the crossroads of faith, media and culture.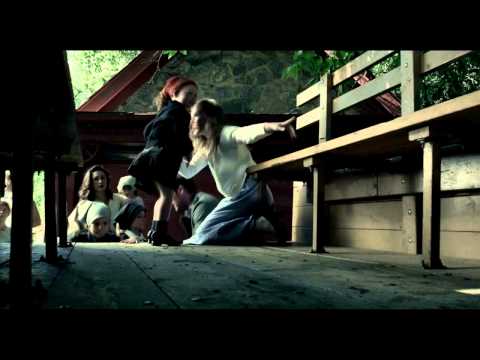 A true tale of young heroes. Return to the Hiding Place, the multi award-winning World War II action drama I raved about in May (when it opened in limited release), is now set to open nationwide in theaters on Oct. 24, 2014.  The simultaneously thrilling and thought-provoking film tells the true story of a ragtag group of teenagers who banded to form a Resistance Army to fight the Nazis and rescue of Dutch Jews marked for death during the Holocaust.
Directed and produced by the father daughter team of Peter C. Spencer (Heroes of the Titanic, Justice for the Wounded) and Petra Spencer Pearce (Heroes of the Faith), the terrific cast includes John Rhys-Davies (Indiana Jones, Lord of the Rings), Craig Robert Young (NCIS: LA, Hawaii Five-O), David Thomas Jenkins (CSI: Miami, Bold and the Beautiful), Rachel Spencer Hewitt (Fly by Night, A Civil War Christmas) and Mimi Sagadin (The Dilemma).
With current headlines being what they are, it's important to never forget just how evil unrestrained evil can be. It's also important to remember the heroes who have had the courage to fight such evil.  Return to the Hiding Place accomplishes both tasks wrapped in a story that is both cautionary and inspiring. It makes sense then that the film has been recognized by Yad Vashem, Israel's official memorial to the Jewish victims of the Holocaust. Other honors have included "Best Feature Film" awards at the Bel-Air Film Festival, Central Florida Film Festival, San Antonio Christian Film Festival and Life Fest Film Festival.  It has also  recently chosen as the "Official Selection" at both the Projecting Hope Film Festival and Mission Fest Vancouver Film Festival.
Encourage one another and build each other up – 1 Thessalonians 5:11