Here's today's dispatch from the crossroads of faith, media and culture.
Summer fare. It's getting hot outside. Here are four films you might want to watch with your family in your air-conditioned living room.
SEASON OF A LIFETIME
Season of a Lifetime is a moving 2012 documentary about Jeremy Williams, a high school football coach who, despite a courageous battle against ALS (aka Lou Gehrig's disease), refuses to retire and pushes on to lead his team to the Georgia state championship. A father figure to his underprivileged players, Coach Williams continues to be a loving husband and father to his high-school sweetheart and two kids. In 2010, the Williams family was featured on ABC's hit show Extreme Home Makeover, the same year Jeremy Williams was named National Coach of the Year by the NHSCA. You can visit
CAMP
Starring Michael Mattera, child actor
Miles Elliot
, and 
Grace Johnston
,
Camp
focuses on the challenges of children in foster care.
Ten year old Eli's life is a nightmare filled with neglect and abuse. One of the many children placed into foster care each year, he struggles with his emotions while longing for the love & approval of a family. Meanwhile, to impress a potential new client, investment advisor Ken Matthews signs up to be a camp counselor and gets paired with Eli. At this unique and special summer camp designed to help draw children out of their dark pasts, Ken & Eli slowly learn about each other and what it means to begin to trust.
THE PERFECT SUMMER
The Perfect Summer is a family drama about the healing that comes in facing new challenges. 
After the death of his father, teenager Jake (Adam Horner) and his mom move to a small surfing town where his grandfather (Eric Roberts) lives.
Stuck in the beach community with no friends and no knowledge of surfing, Jake has nowhere to turn until Cody (Christian singer Jason Castro), the local surf shop owner, reveals that Jake's grandfather is a surf legend. Tired of feeling like an outcast, Jake asks Lou to teach him about surfing. Jake learns to face his fears, push through inhibitions and realizes that winning the respect of his new peers – and Katie's heart – might mean facing the biggest challenge of his life.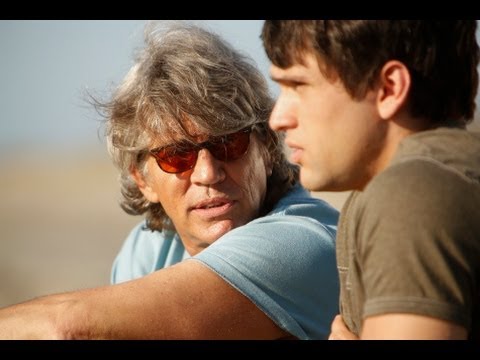 MERCY RULE
Releasing in late August and starring Kirk Cameron and his wife Chelsea, Mercy Rule is described as "a baseball adventure for the whole family." It tells the story of the Miller family as they as they learn life's lessons of mercy, patience, sacrifice, legacy and trusting God through America's favorite pastime.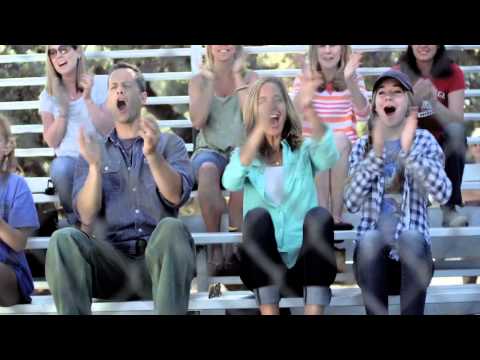 Encourage one another and build each other up – 1 Thessalonians 5:11