Here's today's dispatch from the crossroads of faith, media and culture.
A shining example of the positive power of words (Pt. 2).
Yesterday, I used this space to share some
powerful words of wisdom from author/poet Maya Angelou
who just passed away at the age of 86. Today, another blast of practical enlightenment. This time from the very much still with us actor Denzel Washingon as he addresses a group of aspiring actors about the the importance faith, goals, discipline, gratitude, forgiveness and humbly utilizing one's talents to praise God and help others.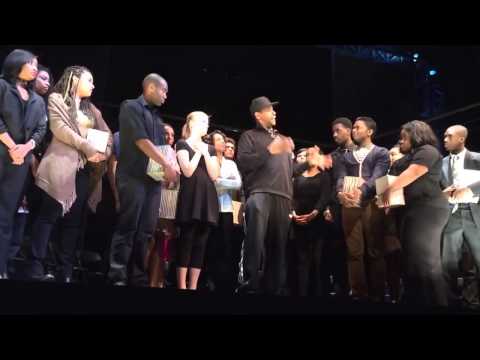 Encourage one another and build each other up – 1 Thessalonians 5:11