Here's today's dispatch from the crossroads of faith, media and culture.
Ripped from tomorrow's headlines? Fox News anchor Gretchen Carlson is set to make her in the faith-based political thriller Persecuted. She'll play (guess what?) a TV journalist in the film which stars James Remar (X-Men: First Class) as John Luther, a nationally-known evangelist who is the last obstacle in the way of so-called "religious reform" legislation in the United States. When a U.S. Senator orders Luther abducted and framed for the murder of an innocent teenage girl, the preacher-turned- fugitive finds himself caught up in a conspiracy that threatens religious freedom in America. Others in the cast include Fred Dalton Thompson, Dean Stockwell (Quantum Leap), Bruce Davison, Brad Stine and singer/actress Natalie Grant (who mentioned the film when I interviewed her about her hit song Hurricane some months back).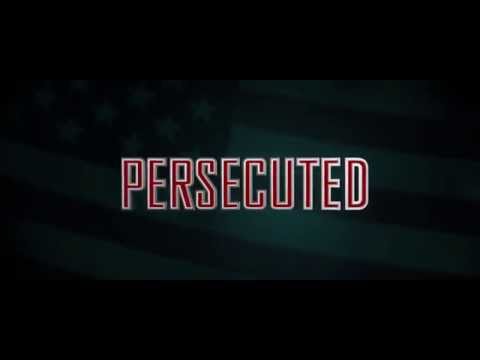 Rich legacy. The GMA (Gospel Music Association) will induct Rich Mullins, writer of Awesome God, into the GMA Gospel Music Hall of Fame at their inaugural GMA Honors Ceremony to be held on Tuesday, April 29th at Lipscomb University's Allen Arena. The event celebrates those being inducted into the GMA Gospel Music Hall of Fame as well as individuals and organizations that are impacting our culture globally both past and present. Michael W. Smith and Amy Grant are the first performers announced for the ceremony, with more to be added.
Ragamuffin, a movie inspired by the life and legacy of Mullins, is currently on a screening tour across the nation. Debuting to a sold-out house at the Orpheum Theatre in January, the tour will run through May 2014 hosting screenings in small venues – churches, college campuses, community theaters, etc. You can find a theater near you where the film is screening by going to: www.itickets.com/ragamuffin
Mullins, who died in a 1997 accident at the age of 41, grew up in Indiana, the son of a tree farmer father and Quaker mother. He performed with a touring Christian music group in his teens, and then attended Cincinnati Bible College from 1974 to 1978. Moving to Nashville in the 1980s, Mullins wrote songs for Amy Grant, Debby Boone and other notable Christian artists and recorded nine solo projects with Reunion Records. He was nominated for twelve Gospel Music Association Dove Awards throughout his career, and had many #1 radio hits. His church standard, "Awesome God," was voted in 1989 as one of the top three songs of the decade according to the Christian Research Report.
"Our family is very proud to see Rich honored in this way," says David Mullins, brother of Rich and co-producer of Ragamuffin. "It is amazing to hear of the continued impact God has made on people through Rich's life and music."
Ragamuffin will release on DVD exclusively in Walmart retail stores through Millennium Entertainment on May 6, 2014 followed by a nationwide CBA retail release on July 8 through Capitol Christian Distribution. Portions of the film plus real life footage of Mullins will be featured in a special video montage during the GMA Honors Ceremony. Note: I'll be posting interview with both David Mullins and Ragamuffin producer/cast member David Leo Schultz prior to the film's DVD release.
UnFINished business. Considering the success of the beloved 2011 family film, you just knew a sequel was coming. The trailer for Dolphin Tale 2, set to arrive in theaters September 19, 2014, has just been released.  Inspirational professional surfer Bethany Hamilton (the subject of the feature Soul Surfer) will join returning cast members Harry Connick, Jr., Morgan Freeman, Kris Kristofferson, Ashley Judd, Nathan Gamble, Cozi Zuehlsdorff, and of course Winter, the dolphin.  The film is inspired by another true story, this one about the rescue of a new baby dolphin named Hope who was saved and rehabilitated by the Clearwater Marine Aquarium.
___
TV reminder:
UP TV is airing
The Passion of the Christ
with limited commercial interruption on Palm Sunday (4/13) at 9:00 PM (ET) on UP. Presented as part of UP's two-week celebration of Easter, the one-night television event takes place at
9 p.m. EDT/6 p.m. PDT on Palm Sunday, April 13, 2014
. The film originally debuted in theaters
ten years ago
on February 25, 2004.
Martha Williamson on Tomorrow Will Be Televised.
The
Touched by an Angel
producer will talk with host Simon Applebaum about her career and her new Hallmark Channel drama
Signed, Sealed, Delivered. 
Their conversation can be heard
Monday between 3:00 and 3:30 PM
on 
Tomorrow Will Be Televised
via
BlogTalkRadio
. Fans are invited to call-in with questions at (1-646) 652-2906.
This Just In:
Due to a scheduling conflict, Simon Applebaum's conversation with Martha Williamson will be postponed for one week — airing instead on Monday, April 21.
BTW, I'll be posting an interview with Martha here on Thursday. Signed, Sealed, Delivered will debut on Easter Sunday (4/20) at 8:00 PM (ET), a time slot very familiar to Angels' millions of fans.
Encourage one another and build each other up – 1 Thessalonians 5:11