Here's today's dispatch from the crossroads of faith, media and culture.
Crowning achievements. Crown Media Family Networks (consisting of Hallmark Channel and the newly-rebranded Hallmark Movies & Mysteries Channel) held its Upfront presentation to advertisers yesterday (3/13) at the Gramercy Park Hotel in Manhattan. Hosted by Crown Media President & CEO Bill Abbott, Executive Programming V.P. Michelle Vicary and Advertising Sales and Digital Media V.P. Ed Georger, the event also included presentations from Martha Williamson (Signed, Sealed, Delivered) and Lori Loughlin (When Calls the Heart, Garage Sale Mystery, Full House).
Hallmark is coming off a big season in which it  saw continued and consistent strength of for its roster of original movies. The Christmas Ornament, for example, even beat out its broadcast competition. Meanwhile, its first weekly scripted drama Cedar Cove, which debuted last summer and is (based on Debbie Macomber's popular book series), has also very proven quite popular in its Saturday time slot. It was recently joined in the lineup but the romantic western When Calls the Heart (produced by Michael Landon, Jr.) which last Saturday night pulled in its biggest numbers yet and is considered a lock for a second-season renewal.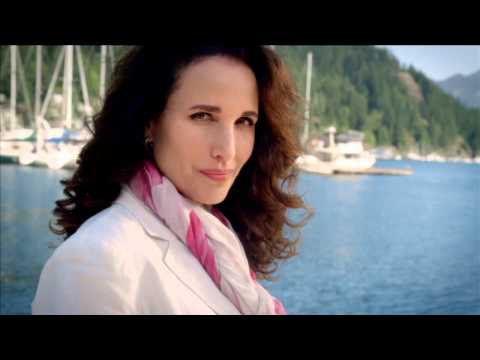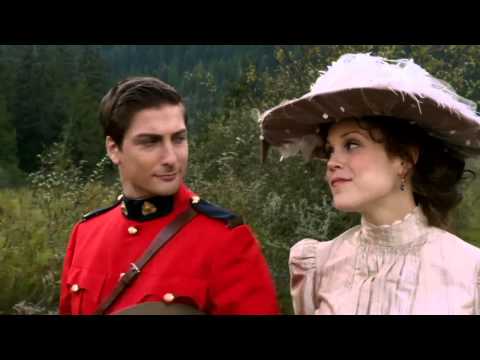 Meanwhile, the channel's third original series Signed, Sealed, Delivered (from Touched by an Angel producer/writer Martha Williamson) is set to debut on April 20 (Easter Sunday) some months after airing its two-hour pilot that scored through the roof with audiences. You can read my review here.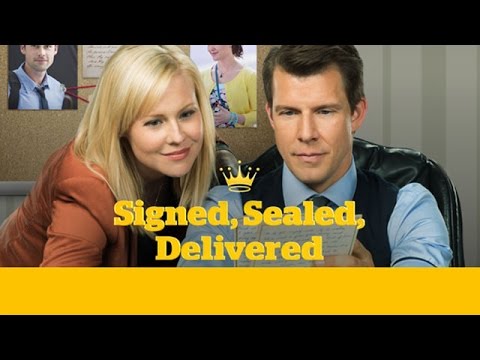 A fourth original drama The Good Witch, starring Catherine Bell (JAG, Army Wives) based on the network's highly-rated TV-movie franchise, is also coming.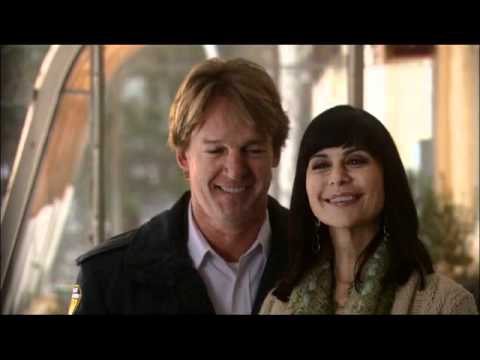 On the movie side, Hallmark will continue its hugely-largely Countdown to Christmas package of original holiday movies and specials. Among the Christmas0themed films it plans to debut is 2014 is an ambitious called North Pole. Additionally, plans are underway to extend Hallmark's Christmas success with special programming tied to Valentine's Day and Mother's Day.
Cat and/or sports fans will take note that last month's football-themed Kitten Bowl will be followed up in July of 2015 with the baseball-themed Kitten Paw-Star Game.  Since the players will, after all, be just kittens, Abbot described the team rosters as "to be determined."
As for the future of Walden Family Theater, Abbot says the company is very happy with the Friday night film series produced in partnership with Walden Media, Walmart and P&G. He said he's eager to see that alliance continue and suggested that could be in the form of additional films and/or TV series.
Asked whether Hallmark — which currently airs reruns of such classic sitcoms as The Golden Girls, Frasier and I Love Lucy — has any plans to develop any half-hour comedies, Abbot said there are so such plans at the current time but indicated that anything is possible if the right talent pitched the right project it would be considered.
Perhaps the biggest announcement at yesterday's event was that of the rebranding of The Hallmark Movie Channel as Hallmark Movie & Mysteries.  As part of its programming, HM&M will feature mystery wheels that hope to recapture the flavor of classic TV detective shows like Columbo, The Rockford Files and Murder, She Wrote for modern audiences. Among those projects will be a series of films continuing the adventures of Jennifer Shannon (Lori Loughlin), the suburban wife/mother/sleuth first introduced to the TV audience in Garage Sale Mystery and The Gourmet Detective (based on the Peter King book series). An additional entry to the wheel will be announced later.
Notably, both The Hallmark Channel and Hallmark Movies & Mysteries plan to offer completely distinct schedules that will not involve repurposing (i.e. repeating) programming from either's sister network.
It's safe to say that Crown Media is optimistic about the future of its two networks — with Ad Sales V.P. Ed Georger predicting a 20% increase in this year's Upfront advertising tally.
IMHO: As someone who has grown fed up with television's current dark age, I'm glad to see Crown Media's garner success through timeless themes and a programming strategy that features likable characters, intelligent plots and a refreshing lack of unnecessarily crass language and sadistic gore. There really is nothing wrong with a TV network exercising standards of taste.
Encourage one another and build each other up – 1 Thessalonians 5:11