Here's today's dispatch from the crossroads of faith, media and culture.
(The Horn Family album cover via iTunes)

Singing the Lord's praises. With a decade of performing over 100 concerts a year under their belts, The Horn Family have finally come out with their long awaited first album. Their self-titled debut effort (following, that is, their hit single For the Life of Me) arrived on Tuesday and is now available at iTunes, Christian retail stores everywhere.
The Horn Family album was recorded in Nashville, Tenn. and produced by prolific country artist and renowned songwriter Mark Collie whose works have been recorded by artists such as Garth Brooks, Tim McGraw, George Jones, and Alabama.
The Horn Family has become known in Christian music circles for their unique combination of country and contemporary gospel. The group is comprised of brothers Joel and Jamie and their wives Tina and Tracy. Joel and Jamie Horn were raised by their father, a Pentecostal preacher. They grew up listening to the music of legendary gospel families such as The Hinsons, Paynes and Crabbs. Weaned on such stuff, the siblings eventually began to perform themselves. These days their wives Tina and Tracy lend their vocal harmonies to the act.
In 2011, Bob and Janice Simpson, co-owners of the Texas Rangers, jumped into the music business by creating RayLynn Records, a new Christian music label for emerging performers. It was that same year they signed the Horns who leapt at the opportunity share their passion for spreading the message of Christ through music.
I recently had the opportunity to talk with Horns via the horn (telephone).  I did my darndest to match up the voices with the correct Horn.
JWK: How long have you folks been performing together?
JOEL HORN: We have been together since about 2000. We got married in 1997. We all were kind of affiliated with music but it was in the year of 200 that we started doing some singing (at) some concerts and some different venues. That's when we kind of felt like this was kind of mending and forming together.  It was working so we felt like God with us to take it farther and it's been that long getting to here.
JWK: How did this album come about?
JAMIE HORN: Mark Collie is a country singer/actor. He's got a pretty big resume. He heard our singing at a homecoming service — a little country church setting out near Mobile, Alabama. He and his wife Tammy heard us out there and we just kind of built a relationship that day. He was on tour that weekend with Kenny Chesney. He had our family come out to his bus and we kind of shared stories and sang a few songs. He told us he would really like to do something for our family some time. A couple of years passed and he called and asked if we'd come back and do that homecoming again in Alabama. He had somebody he wanted to introduce us to and hear us.  It turned out it was Bob Simpson's wife Janice Simpson. They own the Texas Rangers baseball team. They had started up a gospel music label called RayLynn Records. She came to hear us that day and God just kinda got in the mix and touched her heart with our ministry. Janice and Bob decided to bring us on this record label and it started rolling from there. We've been in the process (of getting the album launched) for about a year now.
JWK: Do you write your own stuff?
JOEL HORN: We do. We write some stuff and then we co-wrote some of the stuff with Mark Collie (and others).  Bob and Janice Simpson had some songwriting on here.
JWK: Do you have any favorites?
JAMIE HORN: Probably one of my favorite songs on the album is called For the Life of Me. It's just talking about, you know, wondering why would God give His only Son for our lives. It's just got some great lyrics to it…The song talks about how God's love is for us and (how He) gave His life for our lives — to save our lives from destruction, from sin. It's just a great song. It's one of my favorite tunes on the album.

JWK: What are you looking for in a song? What makes a song good enough to record and put on an album?
JOEL HORN: Actually, I guess we look for the message in the song. As we write a song we pray that it will minister hope, it will minister Christ and uplift Him mostly but also reach into a heart that's discouraged…We look for things that will pick someone up (and) encourage…We want songs that will minister to people's lives, that will pick them up and say "Hey, there is a God who loves me and I can make it in this life with Jesus Christ. That's kind of what we look for — something that will minister to a heart.
JWK: Who have been your musical influences?
JOEL HORN: Wow, when I first started singing some there was a group called The Bishops that was huge when I was growing up We listened to The Hinsons (and) The Paynes…The Crab Family has been a great influence on our lives. We really like The Crab Family. We liked those groups that were more of an up, positive tempo…Through the years, they've been a great influence on us.
JWK: Which one of you brothers is the oldest?
JAMIE HORN: Joel is the baby.
JWK: It's amazing that you both married wives who have musical ability. Tina, how did you meet Joel?
TINA HORN: I was 12 years old when we met and he was 10 years old. 

JWK: So, we're talking about a romance that actually started when you just kids.
TINA HORN: Yeah, it's kinda been that way. We met in church.  He was playing the drums and I walked in and I just took his heart…Then when we got to high school I kind of strayed from the Lord and for a while I didn't go to church.  Then I started going back to church and we picked up right where we left off.
JWK: Jamie and Tracy, how did you two get together?
TRACY HORN: Actually, before the girls ever showed up in the picture, it used to be an all-girl band.  They had actually come to my dad's church in North Carolina to sing and when I saw Jamie I just fell in love with him that instant. Actually, he was the only that was single. I didn't know that till they introduced him but from that moment on I just knew that it was meant (to be). I just prayed real hard and God just fixed it to where we could be in each other's lives.
JWK: So, it was originally an all-male band? Were there other guys in it besides you two brothers?
JOEL HORN: In the original band, it was me, Jamie and my uncle Scott.
JWK: And what happened to Uncle Scott?
JOEL HORN: He still travels with us. He's our bass player right now. He's still a huge part.
JWK: What do you hope to do in the future?
JOEL HORN: God has kind of laid down this foundation, this platform with RayLynn Records, to broaden our ministry. Before, when we travel we've got a lot of dates but we were still limited. Thankfully, we this approach with the new record — and with our songs, our singles — it's starting to open up doors to where we can minister to more people in different venues and just reach so many more hurting people. That's our goal, that's our priority, just like Jamie said…is to reach people that are hurting — maybe their families are falling apart, maybe they have some kind of addiction, maybe they've made wrong decisions in their lives. We want them to know that God is still there for them.  With this record, we hope to be doing many, many more dates a year and going to different states, different venues. Our goal is to reach as many people as we can in the next few years.
JWK: Who else besides the four of you travel around as part of your show?
JOEL HORN: We have a full band that travels with us. Jamie and Tracy's son Jordan plays the drums. Tina and I have two boys, Caleb and Taylor. They actually help run sound. We're kind of integrating them in too as we go. We have a lead guitar player and I play piano.
JWK: So, it's a real family affair.
JOEL AND JAMIE HORN: Yeah.
JWK: You ever think of getting yourselves one of those reality shows? You could be like the Duck Dynasty of Christian music.
JOEL HORN: We really have. We definitely have. Are you gonna launch that for us?
JWK: Why not? Would that be a kick for you?
JOEL HORN: Oh, yeah. That would be awesome!
Note: Among the 10 tracks included on The Horn Family album are their recent single For the Life of Me, the ballad Rise Above the Fall and the rousing I've Got It (heard below). Their unifying message is that no one has strayed so far as to be beyond God's love.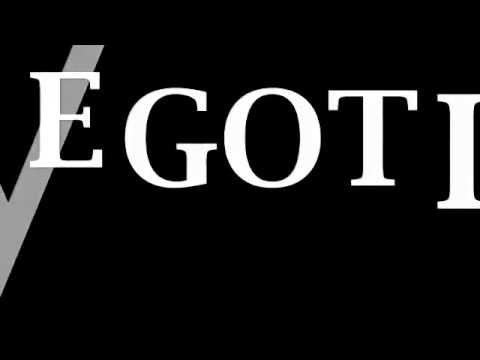 To learn more The Horn Family you can visit www.HornFamily.com.
Encourage one another and build each other up – 1 Thessalonians 5:11