Here's today's dispatch from the crossroads of faith, media and culture.
Blazing his own trail. At age 49, director/writer Michael Landon, Jr. has made his way out from under his legendary father's shadow — simultaneously embracing his dad's penchant for unapologetically heartfelt storytelling while building up an impressive resume of his own. Much of that resume has been produced under the banner of Believe Pictures, the company he founded with his friend (former Touched by an Angel producer/writer) Brian Bird.
While Michael's dad built his reputation primarily via classic TV series like Bonanza, Little House on the Prairie and Highway to Heaven, Michael himself has garnered acclaim through his work in several highly-rated TV movies — notably including a series of Hallmark films based on Christian author Janette Oke's Love Comes Softly books.
Now, Believe Pictures is producing its first weekly TV series. When Calls the Heart, based on another popular series of Oke books, debuted about a month ago on The Hallmark Channel. Airing Saturday nights at 9:00 PM (ET), the show has quickly established itself as a hit for the network. The western-themed drama tells the story of Elizabeth Thatcher (Erin Krakow), a well-heeled young woman who turns her back on her father's wealth to take a job as a teacher in a Canadian mining town called (appropriately enough) Coal Valley. There she develops a love/hate (probably leading to love) relationship with Jack Thornton (Daniel Lissing), the dashing local Mountie assigned to watch over a community where class tensions between the owner of the mine company and the miners are always seething beneath the surface.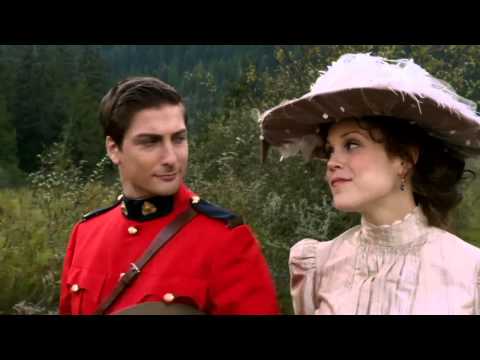 I recently had an opportunity to talk with Michael Landon, Jr. (for a second time) about his own series — and his thoughts about A&E's planned reboot of Highway to Heaven.
JWK: What attracted you to making When Calls the Heart your first weekly series project?
ML: Well, I have a longstanding relationship with Jeanette Oke going on 20 years. I just love her work. I feel like the female audience especially connects with her work, the stories she tells and the characters she creates. I've had great success on her bestselling series of books Love Comes Softly. This ended up being her second bestselling series of book, When Calls the Heart. Thankfully, she continues to want to collaborate with me and so we ventured out. Obviously, we've come to a place where we've got a commitment for 12 episodes and we're looking pretty good for season 2.
JWK: Where do you see the characters going? There's obviously the romantic tension between Elizabeth the teacher (Erin Krakow) and Jack the Mountie (Daniel Lissing).
ML: There's obviously that relationship. With Janette Oke's work there's always romance. So, it's that push and pull, that tug of war, if you will, with the two leads. It's all those relationships that Elizabeth, main protagonist, has with (the people) of Coal Valley and the bond she makes with the children as she tries to teach and inspire them. And then there's the arc of the Northwest Coal Mining Company and Henry Gowen (Martin Cummins) being the antagonist. So, there's always dramatic tension that's going on with the coal company.
JWK: I find the class conflict between the townspeople and the coal company to be one of the most interesting aspects of the show.
ML: Right! Good! We're always wanting to develop that part of the story as well and continue to take that in new directions. I feel like we've got some unique things that are coming ahead.
JWK: Could you see this show having like a ten-year run?
ML: I'll take five (laughs)! I definitely think it has potential because it's working on so many different levels — from the romance side, to the dramatic side. There's a decent amount of humor in it as well. And, with a great rounded cast, the storylines are endless. We are venturing out into territory that networks just aren't doing — which is family entertainment and period at that! I think it has all the elements for success.
JWK: Do you see any possibility for episodes that might include more western-style like action? The Mountie character would seem to open the door for that.
ML: Oh, yes.  In fact, they're on their way. We have a few episodes with action coming up.
JWK: I remember you once told me that you'd enjoy finding a good heartfelt project that would also provide the opportunity for you to dabble in some action and adventure. I guess this series will allow you to do that.
ML: Yes, that was my wish.
JWK: So, this is a wish come true?
ML: Exactly.
JWK: To me it strikes me a little bit like Bonanza, the show your father gained fame on, in that it has the ability to move in and out of different genres from week to week- romantic one week, suspenseful another week, funny the next.
ML: Right, that's a great point. Bonanza had episodes that were extremely dramatic and then you had really kind of farcical, outlandish kinds of storytelling that were a lot of fun with a ton of humor. You're absolutely right about that.
JWK: Do you have any other project on the drawing board that you can tell me about?
ML: Yeah, definitely. I'm always looking for new projects. There's a miniseries that I'm working on called The Nazarene.
JWK: That's about Jesus?
ML: In a very unique way. We're excited about that. I can't really say too much at this point — just that it is a project on my plate.
JWK: What else is on your plate?
ML: Then I'm right in the middle of finishing up my sequel novel. It's a trilogy called Traces of Mercy and I'm authoring that with my writing partner Cindy Kelley. David C. Cook is the publishing company. The first novel hit the shelves a few months ago and we're really excited about that trilogy. And then there are a few other things that I'm working on.
JWK: Any chance you'll be bringing one of your novels to the screen?
ML: I hope so, I really do. I have three published novels right now. The other one I'd really love to turn into a movie one day is called The Silent Gift. Traces of Mercy is definitely another one. Part of the reason why I started writing novels was just to give myself another outlet to tell stories and, hopefully, eventually be able to adapt them into films.
JWK: By the way, I just read on the showbiz website The Wrap that A&E is planning a reboot of Highway to Heaven.
ML: I did not know that.
JWK: I'm wondering what your reaction is to that.

ML: Well, I thought my father had a great premise. You know, there was another series that kind of touched on that area (called) Touched by an Angel — not that they were similar completely but obviously (there was) the idea of angels helping humanity. So, a great premise.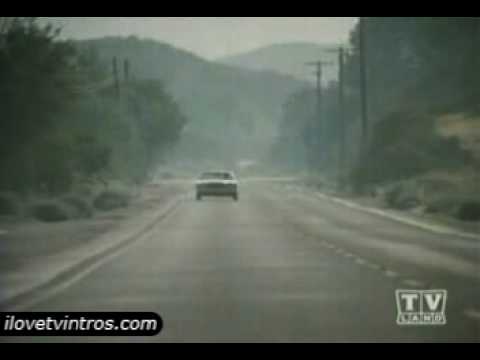 JWK: They say this one's going to be a bit edgier.
ML: Well, that's no shocker to me. I feel like that's everybody's mantra. That's why counter-programming — like When Calls the Heart — is so refreshing. Everybody's trying to out-edge each other.
JWK: If a network came to you with an offer to let reboot anything from the past, what would you choose?
ML: Wow! I'd have to think about that. I've never been asked that question.
JWK: Is there anything else you'd like to say about When Calls the Heart?
ML: I'm just hoping (viewers) will tune in and support family entertainment because that's the only way that networks like Hallmark will continue (to do them) and I'm hoping that whole genre will grow. I miss it dearly — for me personally, as a father to my children – so not everything on television has to have an edge, that there's actually something we can all sit down and watch together.
JWK: That's what I remember as a kid too — shows that parents and kids could watch together with everybody getting something from them. There's very little of that now.
ML: Exactly. Right now everyone's off in separate bedrooms watching separate shows. So, it's nice to be able to have a story that brings families together.
Encourage one another and build each other up – 1 Thessalonians 5:11