Here's today's dispatch from the crossroads of faith, media and culture.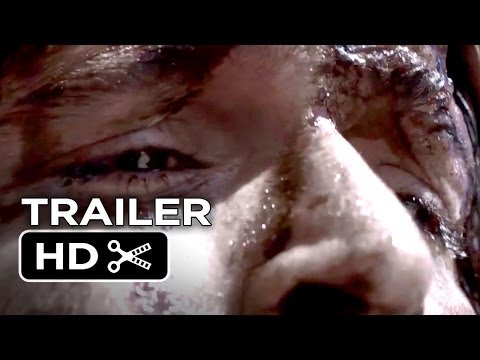 Note: I've come and revisited this commentary after having a night to sleep on it and toned it down a bit. I apologize for the original tone which I think was a bit too harsh.  I honestly do try to keep things positive here and want to make it clear that I respect Ms. Kang's right to an opinion and have no reason to think she's not a nice person. I just honestly think that her review of this particular film displayed a certain unfortunate bias against and lack of respect toward the beliefs of Christians.
Jumping the snark. For the second time in a matter of weeks I find myself taking issue with a critic from The Wrap (a site I otherwise enjoy and have even written for). I objected when Alonso Duralde made the compassionately honest Gimme Shelter out to be some sort of judgmental screed against anyone who supported abortion. Something which, whatever you think of its merits as a film, it clearly wasn't. The reviewer seemed less concerned with what was actually on the screen than the preconceived notions in his mind.
Now, the site has dispatched Inkoo Kang to review Son of God, the Mark Burnett and Roma Downey's big screen epic that grew out of the success of their success with The Bible miniseries on TV.  Kang is an atheist, a personal details the writer reveals in the 14th paragraph of her review. It's not that an atheist doesn't have a right to hold an opinion about a movie dealing with Christian subject matter. It's just that it would be nice if  Christian films beliefs (even if not shared by the critic) were treated with a modicum of respect and, at least, not to be dripping with sarcasm.  From the headline ("Bless me, Surfer Jesus") and carrying through virtually every paragraph the critic seems as intent on tweaking Christian sensibilities as she does in actually reviewing the film.  She also makes the requisite attempt to make the movie appear anti-Semitic (while, parenthetically, admitting that Anti-Defamation League Director Abraham Foxman has approved the film as being sensitive to Jewish concerns).
I don't think it's too much to ask that a mainstream, and generally high-quality, show-business site like The Wrap offer reviews of Christian-themed films (whether positive or negative) without — what seem to me, anyway — to be sarcastic and unfair asides aimed at tweaking the sensibilities of believers. It's just hard to imagine such a tone being struck with a film dealing with the sensitivities of a group located closer to the top of the PC Pyramid.
In any event, I saw Son of God and, while my personal beliefs admittedly lean in favor of such films, I also don't like bad movies. The truth is I found it to be a cinematic triumph with strong performances and a laudable focus on the love and compassion of Jesus. Burnett and Downey, it seems to me, took great care to ensure that the movie not feed the evil of anti-Semitism. Son of God is highly recommended.
Encourage one another and build each other up – 1 Thessalonians 5:11