Here's today's dispatch from the crossroads of faith, media and culture.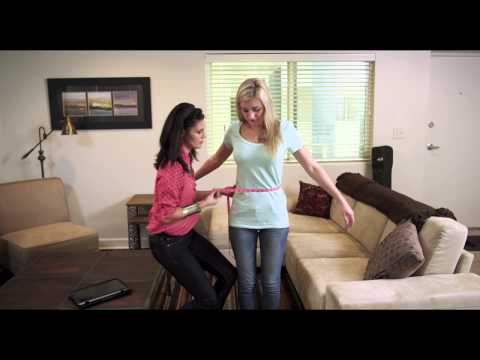 Grace Unplugged hits digital HD on and VOD market. The inspirational and entertaining drama was just named "Most Inspiring Movie of 2013" at last Friday's Movieguide Faith and Values Awards, an event that also bestowed acting honors upon its two stars, AJ Michalka and James Denton. Prior to that, the movie made the Christian Film Database's Top Ten Christian Films of the Year list and has been named one of Movieguide's Top Ten Best Movies of the Year. Grace Unplugged was also the #1 fan-rated rated movie for two weeks straight on Fandango during its theatrical run. Focus on the Family called it a "moving and meaningful film parents and teens should see together" and Ave Maria Radio calling it "an authentic and moving story of relationship and redemption." And, oh yeah, I liked it too.
For those of you who haven't seen it, Grace Unplugged, which is out today (2/11) on Blu-ray Combo Pack and DVD, tells the story of a teenager whose faith and family ties are put to the test when her dreams of becoming a music star start to come true.  The movie stars 22-year-old AJ Michalka as said teen and James Denton (Desperate Housewives) as her minister father, himself a former rock star.
Besides acting, AJ has built a successful music career performing with her older sister Aly under the name 78violet.
I recently had the opportunity to speak with rising young star about her role in Grace Unplugged, balancing her music and acting careers and balancing both with her Christian faith.
JWK: So, congratulations. Grace Unplugged has received lots praise — as have you for your portrayal of Grace.
AJM: Thank you, so much. It's been doing really well. I am so thrilled that it came out in theaters. It wasn't really something we necessarily thought was going to happen. We did this just as full-on passion and I think I can say "we" because I feel like the rest of the cast also feels that way about this movie. It was something we just wanted to do because it made us feel good inside. We wanted to do a movie that was for the Lord, about the Lord and kind of a movie dedicated to Him.
I didn't know that it would release in as many theaters as it did. It's kind of just done something really cool in the sense that people have really taken to it and like it and it makes people think. It's not just a film where you're like "Oh, that was entertaining" and move on. It's actually stirred up conversations between family members and done some really cool things that I've heard directly. It's been an amazing process. I can't wait for its release on DVD…because I think it's going to be a really cool film for families to have kind of laying around in their house.  It's really for everyone.
JWK: The film deals with issues that you probably deal with personally — in terms of balancing your faith values with the demands and pressures of show business. Have you found that to be case in your career and how have you dealt with that?
AJM: Yeah, I think there are definitely times — whether you're in the industry or not — where you feel challenged and you feel like "Whoa! This is kind of a decision I have to make." Do I wanna kind of cross that line and kind of set aside the morals and what I believe in and kind of go"This is gonna help me. This is gonna move things along if I, you know, accept this role" or "go perform this song" or whatever. No matter what it's about, there are definitely moments of temptation where you want to further along your career and you'll kind of do anything to get there. I feel like my sister and I have been really discerning about our musical career and also our acting choices. We just been discerning about would this be something that I would want to show my kids when I'm older or something that God is really taking pleasure in? Is this something that I really should be doing? That's kind of my first question now before I make a business decision or a personal decision. It's kinda like "Is this gonna make me happy and is this gonna make the Lord happy? Or is that just something that's just kinda on the surface make me excited in the moment."
JWK: Have you turned down any roles due to those concerns?
AJM: I've definitely done projects that aren't faith-based that I know fellow Christians maybe would kind of feel like "Whoa! That's a really intense story to tell?" or "That girl was drinking!" or anything like that. But I feel like when I choose roles like that it's because, first of all, I'm a storyteller. Also, there's always going to be an arc to the character that I find is important. So, for me, it's like "Yeah, but that's a real girl." That person went through something and I'm telling her story…So, there's definitely films and projects where it's not gonna feel like it's Grace Unplugged. It's not gonna fell like a Christian project (but) it's going to make you think. It's the story of…someone who's going through life decisions and having to make them and maybe is misguided and doesn't know what to do. So, yeah, that's definitely happened and is going to happen.
JWK: Can you think of a particular role that challenged you to find that arc that helped you to balance being honest to the story and true to the values of your faith?
AJM: Yeah, there was a show I was on when I was about 14 — that I was on for two years on CBS, a really intense drama called The Guardian. I remember that girl. Her mother died in the show and her grandmother had died in the show. The lead character ended up fostering her. (He was) played by Dabney Coleman and he became my foster father. In that show, my character struggled with addiction and with drinking and getting into some bad decisions and hanging out with the wrong crowd. That character ended up having her life changed by being accepted into this home by this stranger, this foster father of hers who ended up really fathering her and she became a better girl. She completely really turned around in the show and she was able to put back into school. She wasn't rebelling anymore, she wasn't trying to prove herself to anyone and she wasn't making poor decisions. She was becoming like a normal kid — like you should be at 14.
So, that was a really, really powerful role and I remember some Christian friends being kind of like "That's a really kind of an interesting role for you to take. Is that something that you think you should be doing?" For me it is because there are young girls who are going through troubles like that — addiction or rebellion or hanging out with the wrong crowd. I hope, that by telling a story like that show did, that I can perform an arc for this character that really kind of reveals that young kids do go through this but you can get out of it. She was able to kind of be saved through this guy who ended up raising her and became her father.  So, it's really incredible what you can do as an actor because it is storytelling, essentially.
I'll never do anything that I feel like is just absolutely totally on the other end of what I believe in — ever. I mean I've really learned to be discerning with scripts about "Wow, does this make me feel good? or like "No, this doesn't feel right" or "I want to say 'no' to this" or "I don't want to audition for this. It's dark."  But, at the same time, I want to tell stories that really can compel other people and that other girls can witness to and say like "Whoa, that character went through something and I'm going through that."
JWK: You also perform musically with your sister Aly. You call yourselves 78violet.
AJM: Yeah.
JWK: Is Aly an actress as well?
AJM: She is.
JWK: Have you acted together?
AJM: Yeah, we do act together. I mean our big thing that we pretty much always do as one is music…We've been performing together for a long time. She's also and actress and we've done two films for television together which was a really fun experience — but not in a long time. So, if the right project comes along, I would love to do something together again. I think it would be amazing.
JWK: So, you've had success as both an actress and musician, singer and songwriter. Between the two arenas, which would you say is your greater passion? Or is it impossible to say?
AJM: You know, it's so hard because both of them really happened simultaneously. I mean my sister and I have always been just entertainers and big personalities. We've always just loved putting on shows whether it was like a play or concert. So, both definitely spurred at the same moment when we were younger growing up in Seattle. But I feel like my first and foremost love — it's so hard to pick, it's so hard to pick but — I would probably have to say music just because it's so personal. I mean it's kind of like our baby…It's performed from us. We write all of our own material and we both play guitar and piano and that connection you get onstage with the fans is just unattainable anywhere else.  You just can't get it. That rush is so cool and one of a kind.
But, at the same time, I get a different rush when I see a movie that I'm a part of or movie's come together and finally it's happening and it's real. When you're on set you're like "Omigosh! I'm making this movie!" That's a huge rush too. It's just a different rush.
So, it's very hard to compare the two and kind of choose but I would have to say music is probably my first love because it's so personal. It's like "Here I am. My heart's on my sleeve. This is what I wrote."
JWK: Your next project called Angels in Stardust was formerly titled Jesus in Cowboy Boots. Can you tell me a little bit about that?
AJM: Yeah. That's I film I did actually before Grace Unplugged that I shot — Omigosh! — the year before last year. It's crazy how time has just flown.
It's coming out in 13 states (on February 21). I'm really excited about it…It's the story of a mother-daughter relationship. It's kind of a coming-of-age drama about this young girl living in the south who grew up in a trailer park and doesn't have a father and kind has to raise her brother on her own. Her mom has kind of gotten caught up in love and completely lost herself and self-worth and her daughter is ending up having to raise the younger son. My character has a dream to be a writer and her big goal is to one day write a novel and become something other than this girl in the trailer park. You know what I mean? This is like her life — is to become something, to create. And the film is just a really beautiful story about a mother (and) daughter and their struggle to relate to each other — and this young girl kind of going "Well, something's not right. My mom is not happy. I want to be something greater than that when I grow up."
JWK: It seems to be almost the flip side of Grace Unplugged. Whereas in that film, your character of Grace kind of drifts and little and is pulled back by her father, in Angels in Stardust it's actually the parent who is lost and on the wrong path. Am I making too big a leap there?
AJM: No, you're absolutely right. It really reflects a mother-daughter relationship instead of a father-daughter but you're right.
JWK: Final question. Where' do you see your career going? What kind of projects would you like to do?
AJM: For me, I just want to continue telling stories — whether it's musically or theatrically this is what I love to do. So, I want to create more. I want make more records with my sister. I want to go on the road. I want to tour around the world. I want to continue to make great films and work with incredible directors that I respect and look up to. My dream is to work with people like Meryl Streep, Michael Fassbender, Christian Bale and Cate Blanchett. To me those are true storytellers — genuine people who have stories to tell and make incredible films. So, that's my goal is to just continue to create. I don't know what that means. I don't know if that means that I'm gonna do twenty films or two. They just have to be the right things for me. I don't really have control over my path — only the Lord does — but I do have control over my decisions. I just want to really stay discerning in the roles I choose and tell some great stories.
Encourage one another and build each other up – 1 Thessalonians 5:11