Here's today's dispatch from the crossroads of faith, media and culture.
Two faith-themed films are out on DVD today (12/10), both worth catching.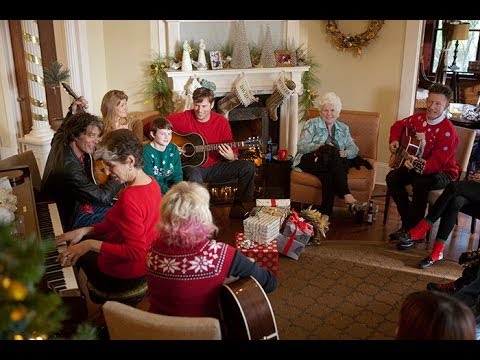 Angels Sing Synopsis (from the film's website): Harry Connick, Jr. stars as Michael Walker, who, as a child, wished every day was Christmas. That is, until a tragic accident crushed his holiday spirit. Thirty years later, Michael still can't muster any joy for Christmas, despite encouragement from his playful wife (Connie Britton) and well intentioned parents (Kris Kristofferson and Fionnula Flanagan). But when his young son (Chandler Canterbury) faces a tragedy, Michael needs to make amends with his past. A mysterious man named Nick (Willie Nelson) gives Michael a gift that instills in him the courage to find the Christmas joy that he lost…Angels Sing is a comedic, heartfelt fable about the importance of family ties, the power of forgiveness and the undeniable magic of Christmas. Rounding out the cast are (Lyle Lovett) Dana Wheeler-Nicholson, Eloise DeJoria, Bruce Robison, Sara Hickman and Turk Pipkin.
Mini-Review: A charming and genuinely touching tale of the importance of family love and of forgiveness (including self-forgiveness). The entire cast, led by Harry Connick, Jr., shines in a Christmas tale starts off quietly but grips you with its honest emotion by the end. The story actually is quite profound. For an extra treat, stick around during the credits to hear Harry Connick's and Willie Nelson's duet of a song called When I'm Home.   Highly Recommended. (BTW, I'll be posting an interview with Turk Pipkin tomorrow. Besides having a small role in the and, perhaps, the coolest name in show business, he wrote When Angels Sing; A Christmas Story, the bestselling novel on which the charming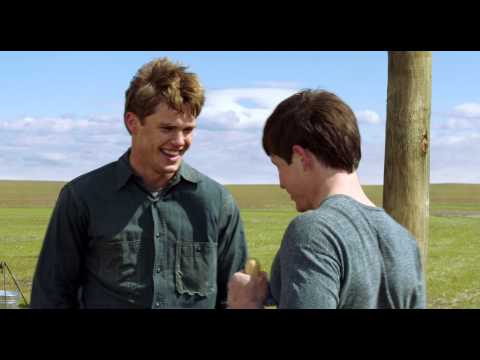 I actually wrote a full review of this film when it first came out last September.  Since my feelings about it haven't changed, I present it again for you below.
The Ultimate Life mini-review: I checked. Gratitude is not among the top trending topics on Google today. No surprise there. The undervalued value of gratitude certainly just doesn't much attention these days. That's why I'm grateful when a movie like The Ultimate Life comes along. Hitting theaters this Friday (9/6), the movie is sort of an odd duck given that it's both a prequel and a sequel to the surprisingly-successful 2006 film The Ultimate Gift written by Cheryl McKay from the Jim Stovall novel. The original movie featured James Garner as billionaire "Red" Stevens who, in death, attempts to pass along to his grandson Jason the values he failed to express in life.
The sequel picks up some years later as Jason (Logan Bartholomew), beset by scheming family members, is feeling the pressure of running his grandfather's foundation even as the love of his life Alexia (Ali Hillis) announces that she's leaving his side and heading to Haiti on an extended mission trip. With his life crumbling around him Jason is presented with his grandfather's journal. It's then the sequel becomes a prequel and my head explodes. Okay, my head doesn't actually explode but we do flash back to Red's early years. We watch as he struggles through the depths of the Great Depression to amass billions. It's a sweeping epic story, reminiscent of those grand miniseries the TV networks used to present during sweeps months. That was, of course, before the concept of "event programming" morphed into a two-hour episode of The Bachelor.
Director Michael Landon, Jr. draws strong subtle performances from his cast, particularly by Drew Waters (as Red in his heyday) and Peter Fonda (as his early mentor) strike and the overall production values are first rate. But, most of all, the script by Brian Bird and Lisa G. Shillingburg (based on a story concept by McKay) tells a believable and captivating story of how we all stand on the shoulders of those who came before us. Red learned his lessons the hard way but he did learn them and his lessons shine a light for his grandson to follow. In the end, the ultimate lesson that Jason learns is to be grateful for the gifts he has been given — and to use those gifts to help others.  The Ultimate Gift is highly recommended.
Encourage one another and build each other up – 1 Thessalonians 5:11