Here's today's dispatch from the crossroads of faith, media and culture.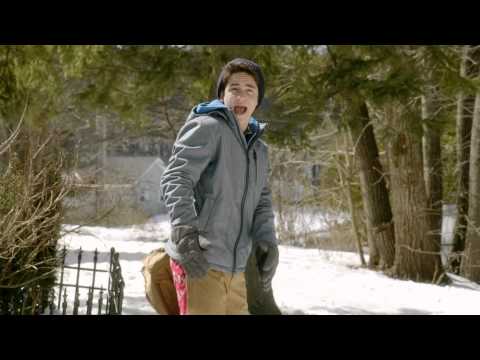 Mini-Review: Pete's Christmas  – airing 8:00 PM ET tonight (9/8) on Hallmark Channel's Walden Family Theater
Traditional yet hip, Pete's Christmas is really the kind of family holiday film the broadcast networks used to provide us every year. These days, thankfully, that vacuum is being filled by Hallmark's annual (and hugely-popular) Countdown to Christmas collection of new and classic Christmas films and specials. It's a campaign that Pete's Christmas fits snugly into like Santa in a chimney.
Synopsis (via Hallmark): At 14, Pete Kidder (Zachary Gordon) is sick of being the middle child in his family, always overlooked by his mother and father (Pamela Parker and Rick Roberts). Unlike his brothers, jock Jake (Wesley Morgan) and bookworm Kenny, (Peter DaCunha), Pete hasn't yet developed a distinct personality that sets him apart and he often feels left out. With the kids' grumpy grandfather (Bruce Dern) unexpectedly in town for Christmas, the pressure is on to make the day as great as Grandpa remembers with his late wife, but the holiday is filled with disastrous moments.

Just when things can't get any worse, Pete wakes up the next day and realizes he's reliving December 25th all over again. Stuck repeating the day over and over, Pete panics, but slowly realizes, with the help of his new friend and next door neighbor, Katie (Bailee Madison), that he can use his unique gift for good and give this Christmas day the do-over it deserves. Will Pete eventually have a holly jolly Christmas?
The Bottom Line: Pete's Christmas is one of those films that takes a little from here, a little bit from there to create something unto itself. In Pete's case, one can see traces of Jean Shepherd's A Christmas Story, the TV series The Wonder Years and, most obviously, the classic comedy Groundhog Day. And, while it's tempting to quip we've lived through this before, it actually wouldn't be accurate. That's because the result is a surprisingly fresh and enjoyable tale that will likely stand the test of time.  It's genuinely funny (I laughed out loud at several points) and genuinely warm — with a nice message about family love and reconciliation that is refreshingly presented without snark.
The cast is outstanding — particularly Zachary Gordon (Diary of a Wimpy Kid) as Pete, Bailee Madison (Parental Guidance) as his neighbor and new friend and Bruce Dern as his grandfather.
To paraphrase Jeff Foxworthy, you might be a Grinch if…you aren't charmed by Pete's Christmas. Highly recommended.
____
BTW, I recently had the opportunity to chat with Brian Wells, one of the producers of Pete's Christmas which marks the 15th family film he has done for sponsors Walmart and P&G.
JWK: What attracted you to Pete's Christmas?
BRIAN WELLS: Part of Walden Family Theater (is that) we love to create opportunities for the whole family to enjoy great entertainment. We really feel like television used to have a much more unifying effect on families. There's obviously nothing wrong with having a lot of different options. For me, in our house, there are some options that I might enjoy by myself, some my wife and I might enjoy together (but) you like to have some options that the whole family can watch together. So, we're always on the lookout for titles that we think will provide that — and, (with) Pete's Christmas, we just love the concept of a fun Christmas story that has kind of a little bit of a fantasy kind of twist to it. It also has a lot fun and a lot of humor to it but, at the core of it, it's the heart of a family and a kid who learns a lesson about what family's all about and what Christmas is about. So, we feel like it's a story that's a great combination of just an adventuresome, humorous ride but, at the same time, it's got a real sound heart to it that families will enjoy.
JWK: After viewing the film, which, by the way, I enjoyed it strikes me of having elements from Jean Shepherd's A Christmas Story, The Wonder Years and, of course, Groundhog Day.
BW: That's great! That's interesting because you hit on three of my favorites so if we can capture a little bit of any of those I think we're in a good place. So, yeah, obviously we talked about it going in that it's kind of like Christmas meets Groundhog Day for a kid. It definitely has elements of A Christmas Story meets Groundhog Day. I can see The Wonder Years in it, as well.  I really like the heart of what the creators brought to this. They were trying to tell an old story in a new way. I think they did a good job.
JWK: As I mentioned to (ARC Entertainment CEO) Trevor Drinkwater yesterday, the two young leads are very good in their roles.
BW: Yeah, we feel really fortunate to have Zachary Gordon from Diary of a Wimpy Kid and Bailee Madison who a lot of people know from Bridge to Terabithia and Wizards of Waverly Place or Parental Guidance from last year. Both Bailee and Zachary are great on their own and their chemistry together is wonderful as well. When you've got a story like this you can bring actors like that to the table — not to mention Bruce Dern who's in it, as well. It's just a great combination.
JWK: What attracts you personally to family films? I know you have two kids of your own.
BW: I do. My kids are both in high school now. I've got a freshman and a senior. So, they're getting a little bit into that age where it's increasingly a challenge to find things we can all enjoy together with them being kind of off on their own. As a business person, this is one of those kinda sweet spots in life where you have an idea that makes sound business sense and also its one that kinda touches me personally. I love the idea of creating experiences that my wife and I, along with our kids, can enjoy together. We've found — at least in our family as parents– that often the choice is there may be a great piece of entertainment out there but it's not quite appropriate for our kids or it's appropriate for our kids but, to be honest with you, we're bored stiff by it. So, to have a two-hour movie experience that engages all of us in a way that's totally perfect for the whole family is a rare thing. It's something that we're trying to bring forward.
A lot of our research has shown that parents talk about "diving for the remote." You know, they're watching television — whether it's a series, it's a movie or it could even be the advertising that comes on in between — and they thought it was going to be totally fine for their ten-year-old daughter and their twelve-year-old son (but) something comes on — whether it's a commercial or it's a scene in the movie — and they reach for the remote because they're not comfortable with that kind of content in front of their kids. So, we like to think of our content as just awesome entertainment but also kind of a "lunge free" experience. Nobody's going to have to dive for the remote. That's what we're looking for in our family and that's what I'm really happy to deliver for other families.
JWK: You've been doing these sorts of family TV movies since 2010 when — prior to the deal with Hallmark and Walden Media — Walmart and Procter & Gamble began sponsoring a series of family movies that aired on NBC and Fox. Walden Family Theater is sort of an outgrowth of those films.
BW: It's been a little while.
JWK: Do you find a different experience working with Hallmark as opposed to broadcast networks like NBC and Fox?
BW: They've all been wonderful partners. You kind of go into the idea of working with the major networks from a standpoint of entertainment — especially if you're trying to do things the whole family can watch. I think a lot of people's presupposition would be that's going to be really difficult with the networks because they're going to really try to push you to kinda edgier content and all that. That's absolutely not been the case in all three of our experiences both with NBC and Fox — and now Hallmark. They've been great partners.
I would say with Hallmark we probably have a little bit more vested interest (from them) because it's kind of their brand. They're all about this kind of entertainment. So, they were excited — especially, right now, for Pete's Christmas. I mean that is just spot-on. I mean their absolute strength is throughout the Christmas season. They were thrilled to be partnering with us on all these movies — especially when we could bring a Christmas title to them. This is just their absolute sweet spot. They've been wonderful partners from the top on down. We're hoping to do more with them.
JWK: I'm not in any way putting down the movies that aired on Fox and NBC but I will say the movies that have been airing on Hallmark seem to have more a feature quality to them. 

BW: We would like to think that we're learning as we're going along. We're kind of building some stronger teams. We're kind of learning a little bit more what it means to explore this kind of content and, certainly, Walden has been a wonderful partner. We think it's kind of upping our creative game just because of their whole theatrical experience. Now, it can be a challenge sometimes to translate that to television. You can't go around spending 100 million dollars (like you would on) Bridge to Terabithia or something like that. But their sensibility as far as the story, as far as finding the right talent, has been just invaluable for us to partner with.
So, yeah, it warms my heart to hear you say that because we do think we're learning and getting better at what we're doing.
JWK: I understand the previous film, The Hunters, has a pretty good shot at becoming a series.
BW: It could. We try to approach these…where it's possible (with the idea of) characters that could carry a series. I think The Hunters is a great example of that. Absolutely it's something could exist as a series. It remains to seen the conversations around that once we kind of finish up the year and kinda analyze how everything went (but) that would be exciting if that happened.
JWK: It might be like picking a favorite child but do you have a personal favorite of all the family films you've worked on for NBC, Fox and now Hallmark?
BW: That's interesting. This is now — for me personally — this is number 15. So, it is kind of like picking your favorite child but, for different reasons, my heart will always have a special place for Secrets of the Mountain which was the first one that we did.  I just love fun action and adventure.
BW: But, on another front, there's The Watsons Go to Birmingham which (aired) about six weeks ago. I liked it because it was totally different family entertainment. You can do fun and adventure. You can also do comedy. And then you could also do kind of a really poignant drama set during the civil rights movement. So, The Watsons Go to Birmingham, I just love the heart of that movie as well.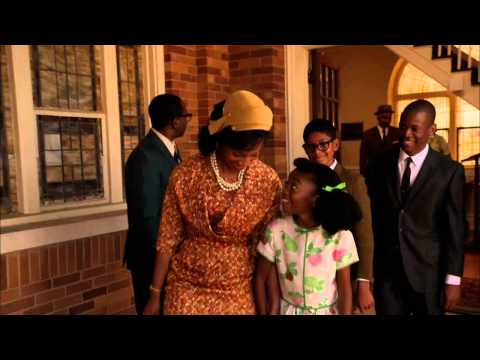 BW: And then Pete's Christmas which airs (tonight) on The Hallmark Channel is right up there with me as well just because I like the lighthearted nature to it.
JWK: And I hear there's a possibility of a sequel. I guess he can relive Thanksgiving or Halloween next.
BW: It could keep going, absolutely.
JWK: So, you've wrapped up these original six film for Hallmark. What's next? Are you confident about a second season?
BW: We're in conversations right now (regarding) what 2014 looks like both with bringing more of these movies to Hallmark and then we've got a couple of other projects that we're in conversations with networks about as well.
JWK: Can you tell me about those?
BW: I wish I could. As soon as we can I will let you know but we're not able to talk about them yet.
JWK: Are these films or series?
BW: Could be a little bit of both.
JWK: Is there anything else you'd like to say?
BW: I would just really want to encourage people to do three things. One is, obviously, watch (Pete's Christmas tonight)…but also tell their friends about it…If you want to see more of this kind of content available to families we need to have people vote with their remotes…And then, if you enjoy the movie, just drop Hallmark or Procter & Gamble or Walmart, the sponsors, and (thank them) for bringing this kind of content to you. Just drop them an email because it really does matter. The executives of these companies really do read their email. It really makes a difference to hear people speaking out and saying "I enjoy this kind of content."
Encourage one another and build each other up – 1 Thessalonians 5:11