Here's today's dispatch from the crossroads of faith, media and culture.
Defying Gravity. Congratulations to Harold Finch on this past weekend's success of Unlimited, the faith-themed sci-fi action film he produced with Chad Gundersen and Andy Huddleston.
The film had a big opening in Kansas City where audiences made it the third highest-grossing movie nationwide in terms of per screen average (combining theater and Seatzy ticket sales). The movie averaged $7,397.40 per screen in its limited release with a mix of sold-out showings in local theaters that included AMC Town Center 20, AMC Independence Commons, AMC Studio 30, AMC Barry Woods 24 and Dickinson Eastglen 16.  This per screen average was third only to the blockbusters Gravity and Captain Phillips in the market, overshadowing national per screen averages of other new independent movies such as The Inevitable Defeat of Mister and Pete ($1,730 per screen) and Machete Kills ($1,512 per screen).
Unlimited's success was obtained through grassroots and innovative marketing efforts that included comprehensive social media and publicity. In addition, the movie was released through Seatzy (seatzy.com/unlimited), a new movie ticket reservation platform and film distribution company where Kansas City residents showed their support of the film by purchasing tickets prior to the film's release.
With a lead character inspired by Finch himself (who happens to be a real-life NASA spacecraft scientist, successful entrepreneur and Christian motivational speaker), Unlimited launched at with a special premiere event held at Cinemark Palace at the Plaza on October 10. The red carpet gala featured the films stars, including Fred Thompson (as Finch), Robert Amaya (Courageous and October Baby) and Daniel Ross Owens.
The plot of the movie concerns Simon (Owens), a brilliant college student whose life has taken a series of wrong turns.  At the point of giving up on his dreams, he gets a call from an old professor who has discovered a breakthrough in a device  with the potential to create unlimited energy. The professor asks Simon to come to Mexico to help him. But once Simon crosses the border nothing goes as planned.  The professor  is murdered and Simon is nearly killed by members of a powerful drug cartel.  Now he must take refuge in the only place that will help him – a local orphanage. There, he meets Finch, a former NASA scientist and his life begins to change. With Finch's help, Simon sets out on a journey to find out who killed the professor and why. In the process, he discovers the truth about the world-changing device, along with uncovering the power that will allow him to reach his own unlimited potential.
With its recent box office success, plans are currently underway to roll out a nationwide release of the film in spring of 2014 with opening cities to be announced at a later date.
Check out the trailer below: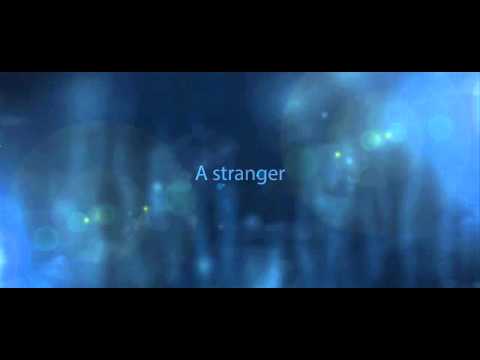 Encourage one another and build each other up – 1 Thessalonians 5:11