Here's today's dispatch from the crossroads of faith, media and culture.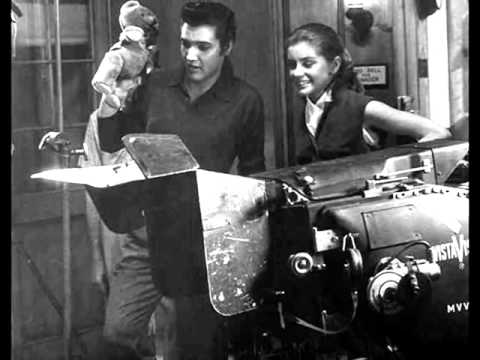 Mother Dolores Hart to participate in #ElvisWeek Hangout. The former Hollywood star, now prioress of the Abbey of Regina Laudis in Bethlehem, Connecticut, will participate in a Google + hangout for a half hour with Tom Brown LIVE from Elvis Week in Graceland, Tenn. The event, hosted by Vice President of Original Productions for Turner Classic Movies (TCM), will take place today (8/14) @ Noon ET. Hart co-starred with Elvis Presley in a couple of films (Loving You, King Creole) in the 1950's, even giving the rock icon his first onscreen kiss. At the height of her career, she stunned everyone by leaving Hollywood to become a nun. She is still, however, an active member the Academy of Motion Picture Arts and Sciences and votes on Oscar nominees.
WHEN – Mother Dolores will be available to answer questions on +1 Elvis Presley from Noon to 12:30 PM ET Today (8/14) – #ElvisWeek Hangout
WHERE – on Elvis' Google + page: +1 Elvis Presley.
If you are new to Google+, here are some helpful tips on how to tune in for the upcoming #ElvisWeekHangout.
Mother Dolores recently co-authored a book (with longtime friend
Richard DeNeut
called
The Ear of the Heart
) about her fascinating life which I
highly recommend
. In addition to co-starring with Elvis, she appeared in nine more movies with such screen legends as
Montgomery Clift, Anthony Quinn, Warren Beatty
and
Myrna Loy
. Her TV appearances include episodes of
Playhouse 90
and
The Virginian
. I had the opportunity to interview her a while back. It was one of the most interesting interviews I've ever conducted for this site. You can read it
here
.
_____
Mater Eucharistiae TV special. This Sunday (8/18) EWTN will air a half-hour special on The Making of Mater Eucharistiae, the debut recording of Dominican Sisters of Mary, Mother of the Eucharist which was released by Decca Records and De Montfort Music yesterday.
The Dominican Sisters of Mary, Mother of the Eucharist, are well-known for their Dominic spirituality, teaching missions across the country and publicity from numerous national media outlets. Their 15-track album, recorded live from the sisters' chapel in Ann Arbor, Michigan, features songs in both English and Latin, and includes ancient chants, polyphony and original compositions. Some pieces are accompanied by the organ, trumpet and chimes, while others are sung a capella. The album is produced by the 2013 Grammy Award-winning Classical Producer of the Year, Blanton Alspaugh.
BTW, I recently interviewed the very sweet and talented Sister Maria Suso, one of the angelic voices heard on the recording. You can read that interview here.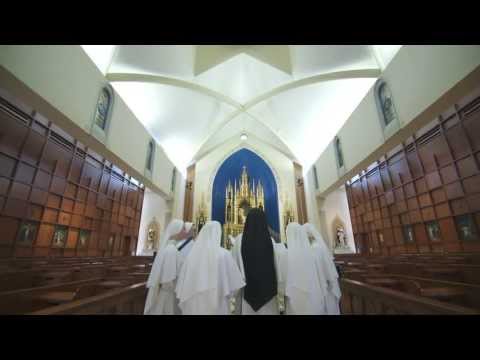 Free Giveaway:  Three copies of Mater Eucharistiae have been made available to me for the first three readers who request them. Contact me at john@jwkmedia.com
Encourage one another and build each other up – 1 Thessalonians 5:11