Here's today's dispatch from the crossroads of faith, media and culture.
Sing and a prayer hit. The Benedictines of Mary, Queen of Apostles continue their hold on Billboard magazine's Classical Traditional Music Chart. For the fourth straight week Angels and Saints at Ephesus collection of sacred music sits at #1 on the list. The Missouri-based nuns also earned the No. 8 spot on Billboard's Overall Classical Music Chart. Angels and Saints at Ephesus continues to outsell such popular titles as Fifty Shades of Grey: The Classical Album and Downton Abbey: The Essential Collection.
In addition to the CD, the album is available as a digital download for all devices at a variety of online retailers, including Amazon, Barnes & Noble and the iTunes Store.
"We are incredibly grateful for the outpouring that continues for Angels and Saints at Ephesus," says Kevin Fitzgibbons, cofounder of De Montfort Music. "We are thrilled that so many have embraced this beautiful masterpiece that The Benedictines of Mary have so generously shared with the world. Our hope is that many hearts will continue to be brought to peace by time spent listening to this most treasured music."
De Montfort enlisted nine-time International Grammy-winning producer Christopher Alder, who hails from Germany, and two-time Grammy-winning engineer Mark Donahue to record and capture the Sisters in their contemplative environment singing all of Angels and Saints at Ephesus.
The Sisters' debut album, Advent at Ephesus, also rejoined Billboard magazine's Classical Traditional Music Chart this week, coming in at No. 6.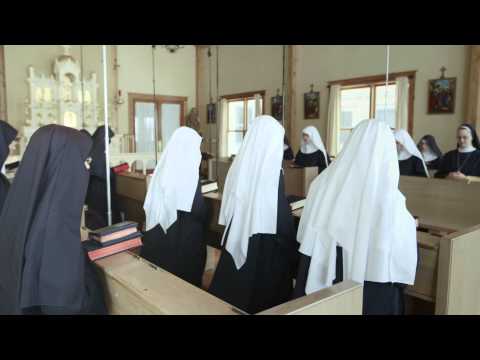 Encourage one another and build each other up – 1 Thessalonians 5:11