Here's today's dispatch from the crossroads of faith, media and culture.
Valuing fathers. This Father's Day, ASPiRE, the positive TV network founded by NBA legend Magic Johnson, will feature special programming celebrating the importance of dads. The centerpiece of Sunday's special line-up will be the world television premiere of the critically-acclaimed, conversation-starting documentary From Fatherless to Fatherhood, which thoughtfully explores the impact of missing fathers in the African-American community.  The program airs this Sunday (6/16) at 8:00 PM and 9:30 PM and repeats overnight at 1:00 AM ET.
The independently-produced film explores the causes, effects and possible solutions to the absence of fathers in African-American community.  Perhaps more importantly, the movie shines a light on black men who are fostering quality relationships with their children, families and communities. Those sharing their perspectives include multiple Grammy Award-winning gospel recording artist Kirk Franklin, CNN Education Contributor Dr. Steve Perry, Reverend DeForest B. Soaries and Jeff Robinson of MBK Entertainment.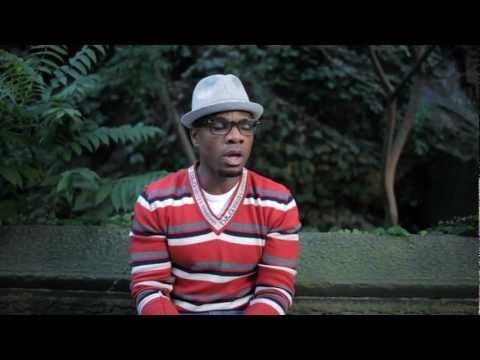 In addition, Father's Day on ASPiRE will be peppered with a range of compelling vignettes from the network's original series "The Root 100," which will feature film, television and music stars, including pastor Devon Franklin, activist Ben Jealous and actress Gabrielle Union, as they share personal stories about their fathers.
"We have a great deal to celebrate in June," says ASPiRE General Manager Paul Butler.  "ASPiRE turns a year old on June 27.  Throughout this milestone month, we wanted to showcase what makes this network unique for modern African-American viewers looking for quality family entertainment.  As part of this celebration, we are thrilled to bring filmmaker Kobie Brown's groundbreaking documentary to audiences as the nation celebrates fatherhood.  We hope that this film's debut on ASPiRE stimulates and inspires conversation on this important topic."
From Fatherless to Fatherhood director Kobie Brown is happy is happy about Sunday's opportunity to spread his message of the importance of fatherhood.  "More often than not examples of high quality manhood, fatherhood and loving relationships are not illustrated, talked about or shown such that we can recognize them when we see them," Brown says. "It is an honor to connect with Earvin "Magic" Johnson and the team at the ASPiRE to celebrate the importance of fatherhood and deliver a different kind of reality; one that has the ability to transform us all."
 A Google+ Hangout with Brown and hip-hop artist/music producer David Banner to discuss the film is scheduled for tomorrow (Thursday, 6/13) at Noon ET via aspire.tv/hangout.  Go to www.google.com/+/learnmore/hangouts/schedule.html,  www.aspire.tv  or www.tofatherhood.com for more details.
Encourage one another and build each other up – 1 Thessalonians 5:11