Here's today's dispatch from the crossroads of faith, media and culture.
More proof of The Bible's power.  From The Wrap: The miniseries, produced by "Survivor" boss Mark Burnett and his wife, Roma Downey, did big business in its first week of home-video sales, setting a five-year record for DVD sales in the TV category and becoming the top-selling TV miniseries of all time in Blu-ray, DVD and Digital HD.
Comment: As Paradigm agent Michael Van Dyck once told The Hollywood Reporter "The eyeballs are there. In this economy, people are starving to see real characters that have a relationship with God on the air. And as soon as one of those shows hits, whichever executive is behind it will appear to be a genius."
So it looks it looks like the Van Dyck Programming Genius Award goes to the executive team at The History Channel.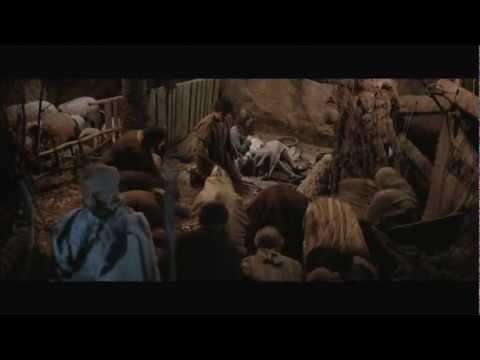 Encourage one another and build each other up – 1 Thessalonians 5:11