Here's today's dispatch from the crossroads of faith, media and culture.
Beyond The Shunning. Hallmark Channel has set Saturday, May 11 (9:00 PM ET) for The Confession. The Hallmark Channel Original Movie is a sequel to The Shunning which scored very well for the network in 2011. The story is the second installment of The Heritage of Lancaster County, the family saga first introduced via author Beverly Lewis' bestselling book series about life among the Amish. The new film has Sherry Stringfield (ER) reprising her role as wealthy Laura Mayfield-Bennett, a terminally-ill woman who, when she was younger, gave up her child for adoption. Katie Leclerc (ABC Family's Switched at Birth) co-stars as Katie Lapp, her now-adult child, who was raised Amish in Lancaster County. The series is based on some of the heartbreaking experiences of Lewis' maternal grandmother, who was born into the Old Order Mennonite Church, which became the genesis of Lewis' fascination with her Plain heritage. Ms. Lewis' father was a pastor in Lancaster County, heart of the Pennsylvania Dutch community and part of the sub-grouping of Mennonite churches who believe in simple living, plain dress and reluctance for modern conveniences.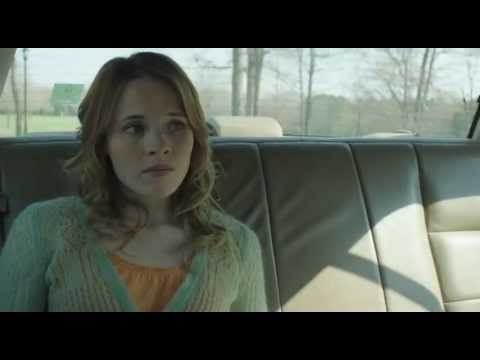 Based on the popular book by Beverly Lewis,  The Confession is a Believe Pictures and Lightworks Pictures Production in association with Mission Pictures International. Brian Bird, Maura Dunbar and Michael Landon, Jr. are the executive producers. Cindy Bond and Chevonne O'Shaughnessy are co-executive producers. David R. Kappes is the producer. Michael Landon, Jr. directed from a script he co-wrote with Brian Bird.
Coming to DVD: Deep in the Heart (May 7)
The Bible being re-cut for theatrical release. From The Hollywood Reporter: History's record-breaking 10-part miniseries The Bible could be headed to movie theaters. "We're cutting a movie version right now, a three-hour version of Jesus and [we have] many, many offers from theaters globally," executive producer Mark Burnett told The Hollywood Reporter on Monday at NBCUniversal summer press day.  Burnett said the movie version will have a big focus on the Resurrection. He is eyeing a fall release.
Correction: Last Friday I incorrectly reported the time The American Bible Challenge airs on GSN. The correct time is Thursdays at 9:00 PM ET. I apologize for the error.
Encourage one another and build each other up – 1 Thessalonians 5:11