Here's today's dispatch from the crossroads of faith, media and culture.
A movie of interest. With the success of box office success of 42 (reviewed here) once again proving the enduring power of inspirational fact-based sports stories, Mandalay and Sony's AFFIRM Films division have just begun production of When the Game Stands Tall in New Orleans. The movie stars Jim Caviezel (The Passion of the Christ, TV's Person of Interest) as legendary De La Salle High School football Coach Bob Ladouceur, who along with his assistant coach Terry Eidson (Vegas' Michael Chiklis) took the struggling Concord, California Spartans prep team from obscurity to a 151-game winning streak from 1992 to 2003 that shattered all records for consecutive victories in any American sport.
Coach Ladouceur is noted for teaching his team to stand for something greater than winning. Known as "Coach Lad," he had little experience coaching football when he was hired at De La Salle but, through his unyielding focus on character-building, faith, responsibility and commitment, he created one of the country's greatest football dynasties. Laura Dern (HBO's Enlightened) will portray Ladouceur's strong and supportive wife, Bev, and Alexander Ludwig (The Hunger Games) will play the Spartans' standout running back, Chris Ryan, as he chases the state scoring record. 
Ladouceur has been inducted into the National High School Hall of Fame and is widely considered the greatest prep football coach of all time. His spectacular record of achievement during his 34 years with the De La Salle Spartans includes: a historic 12-year, 151-game run of consecutive wins
20 undefeated seasons, seven national titles, five CIF Bowl championships, 17 state championships and 28 CIF North Coast titles.
When Ladouceur retired in January 2013, he was the all-time winningest coach in California having amassed one of the highest-winning percentages of any coach (.934%) with his 399-25-3 record.
David Zelon, whose credits include Soul Surfer, Never Back Down and Into the Blue, is producing When the Game Stands Tall with Cathy Schulman (Salvation Boulevard). Zelon says he was attracted to Neil Hayes' best-selling book When the Game Stands Tall:  The Story of the De La Salle Spartans and Football's Greatest Winning Streak (on which the film is based) because "On the surface, it appears that these players just won a lot of football games, but what makes this story so special is that this is a coach who placed little value on winning, instead focusing his players on giving a 'perfect effort' in life…Underneath it is a resounding testimonial about how much more kids can achieve when they are challenged with responsibility and commitment."
Steve Bersch, President of Sony Pictures Worldwide Acquisitions, adds "The story of When the Game Stands Tall resonates far beyond football or sports in the way all great sports films do.  At its core, this is a timeless and universal story about character, hard work and love.  Coach Lad's inspirational and unyielding focus on building integrity, discipline, faith and commitment above all else is his foundation for excelling in coaching and life, and is what gives this story its unique power and magic."
Director Thomas Carter (Gifted Hands: The Ben Carson Story) says "Bob Ladouceur and his commitment to excellence and perfect effort are the reasons why I want to make movies.  This is a story that goes way beyond a 151-game winning streak.  The De La Salle story is an almost unbelievable inspiration to anyone who really knows it."
When the Game Stands Tall is being prepped for a fall 2014 release. I'll be keeping an eye on this one.
Till then, here's an interesting endorsement of the book: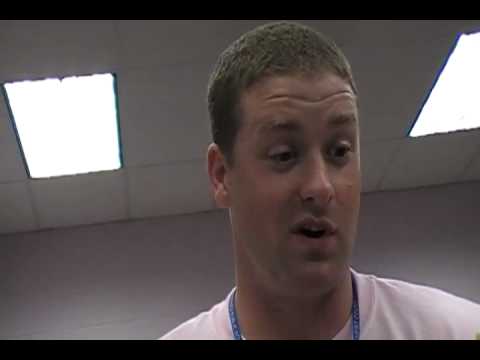 Encourage one another and build each other up – 1 Thessalonians 5:11