Here's today's dispatch from the crossroads of faith, media and culture.
The Book of Nielsen.  From The Wrap: The premiere of "The Bible" from 8 to 10 p.m. (Sunday night) drew 13.1 million total viewers, rivaling last year's finale of the History miniseries "Hatfields & McCoys," which drew an astonishing 14.3 million total viewers. With a second telecast factored in, "The Bible" averaged 14.8 million total viewers for the night, with 5 million of them in the advertiser-preferred 18-49 demographic and 5.6 million of them in the 25-54 demo.
Comment: Zap2It reports The Bible topped the Sunday nights ratings, including all cable and broadcast shows. That means The Bible beat 60 Minutes (CBS), The Amazing Race (CBS), Once Upon a Time (ABC), The Simpsons (Fox), Family Guy (Fox), The Good Wife (CBS), The Mentalist (CBS), Celebrity Apprentice (NBC) and the series premiere of ABC's Red Widow. The Bible was also notably strong in the 18-49 demo. An estimated 2.5 million people in that advertiser-pursued age group tuned in.
As Big Hollywood notes, those numbers make the debut of the Mark Burnett-Roma Downey-produced History Channel miniseries the highest-rated cable entertainment program thus far in 2013. It even beat last month's mid-season season premiere The Walking Dead which an Entertainment Weekly headline blared to have garnered "jaw-dropping record ratings."  Yes, Dead drew a sizable total audience of 12.3 million viewers — two million fewer people than are estimated to have watched The Bible.
Let there be no doubt about the power of faith. The networks should wise up.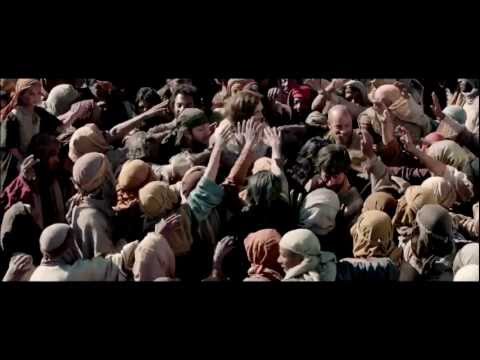 Family Addition added to GMC TV schedule. The network of "Uplifting Entertainment" has begun production on Family Addition, a new reality series hosted by Leigh Anne Tuohy whose real-life story inspired Sandra Bullock's hit film The Blind Side. Produced by Tremendous! Entertainment, each episode of the inspirational show will follow different families as they make the ultimate commitment to open up their hearts and add a new member or members to their family.
Tuohy, who will provide the series' creative vision and oversee the home improvement projects for each episode, says she's doing the show because "There are so many unsung heroes in communities across America who demonstrate unconditional love and support by taking on the responsibility of fostering and then adopting children in their care…These are life changing, emotional situations that can be overwhelming.  In Family Addition we help to break down walls if necessary to help families deal with the changes they experience and to help ensure that ultimately each child has an opportunity to have a family and a place where they feel loved, valued and accepted."
"We are pleased to partner with the indomitable Leigh Anne Tuohy who is a proven champion for those in need," and to work with Tremendous! Entertainment, one of the leading production companies in the industry," said GMC Vice Chairman Brad Siegel adds "This unique show is a reality series with heart.  It showcases families who are blending together to make a new family unit.  The road is not always smooth.  Each family faces challenges whether it be emotional or physical that have to be met and Leigh Anne brings her no holds barred, yet compassionate approach to each unique family addition to help them through the transition.  We get to share in the journey as these families open their homes and their hearts to children in need. Their commitment is an inspiration to us all."
The series is set for a June bow.
Encourage one another and build each other up – 1 Thessalonians 5:11