Here's today's dispatch from the crossroads of faith, media and culture.
MPI acquires top faith titles for international distribution.  The company is heading for MIPCOM, the renowned global film-selling event taking place in Cannes, France (October 8-11), with an impressive slate of values and faith-based films. The list includes family-themed dramas like Last Ounce of Courage and Heart of a Hero as well as the TV movie The Angel Next Door which will debut domestically on the GMC cable network this December.
The Chuck Norris-endorsed Last Ounce of Courage stars Marshall Teague as Bob Revere (Marshall Teague), a small-town mayor who, against great odds, takes a stand for religious liberty.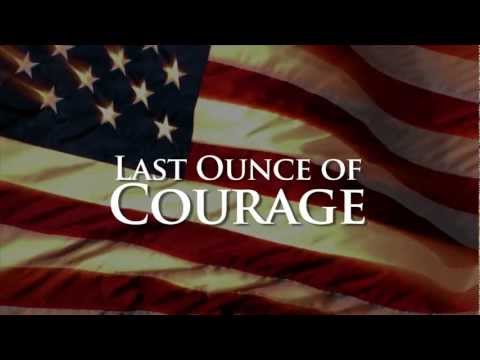 Heart of a Hero (aka 25 Hill), starring Psych's Corbin Bernsen (who also produced, wrote and directed) joins his Psych co-star Timothy Omundson and former LA Law co-star Michael Tucker  in a heartwarming tale of a 12-year-old boy who enters the Soap Box Derby as a tribute to his dad who was killed serving in Afghanistan. Bernsen plays Roy Gibbs, the grizzled and embittered local fire chief who is moved to help kid see his commitment through.
Note: I'll post an interview with Bernsen in which he talks about what led him to make the film tomorrow.
The Angel Next Door stars Kevin Sorbo (Hercules: The Legendary Journeys) and Teri Polo (Meet the Parents) in the story of a young girl whose class assignment to write a paper on her impossible wish results in a series of miraculous events.
Mission Pictures is also representing GMC's Emmy-nominated film The Heart of Christmas featuring former Full House child actress Candace Cameron Bure.  This trailer aired prior to its world premiere telecast last year.
Other films MPI is bringing to market include Meant to Be (Dean Cain and Erika Eleniak), The Genesis Code (Logan Bartholomew, Kelsey Sanders, and Lance Henriksen), This Is Our Time (Erik Estrada, Bruce Marchiano, Riff Hutton, and Gary Daniels) and Encounter: Paradise Lost (Bruce Marchiano, David A.R. White, Robert Miano, and Riff Hutton), among others.
http://www.youtube.com/watch?v=97m8ayESMXA
"We are so excited to bring such a diverse and exciting lineup to this year's MIPCOM," says MPI President Chevonne O'Shaughnessy. "These titles are all about life, love, and learning and we look forward to expanding their outreach to international audiences."
Encourage one another and build each other up – 1 Thessalonians 5:11