Here's today's dispatch from the crossroads of faith, media and culture.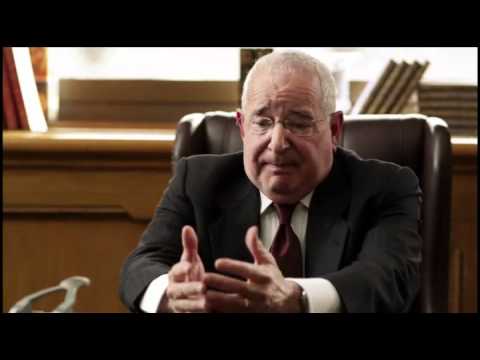 Rolling on! Corbin Bernsen's independently-produced Soap Box Derby movie 25 Hill is will be distributed internationally by Mission Pictures International (under the name Heart of a Hero). I recently spoke with the actor (currently co-starring on USA's Psyche) about the film which tells the story of a 12-year-old boy who enters the Soap Box Derby as a tribute to his dad who was killed serving in Afghanistan.
JWK: So, what inspired you to make this movie?

CORBIN BERNSEN: Well, I saw an article in the newspaper about this great American tradition – The All-American Soap Box Derby – coming to a stop and I decided right then and there that this is a terrible thing – that Somebody is leading me to do this thing.   I called them up and I asked "What's wrong?" They said "(We're) in financial trouble You know, kids aren't doing the sport anymore and because of that we lost our sponsorship." And I said "Why don't I make a little movie then and bring some attention to it?"
Little did I know that really I was being led — by God certainly – to really explore this great American sport. It's not just a  shame that the tradition would have been stopping but it's something that so glorifies family and community.  And that's what we're missing in this country – and it's at the core of my belief.  Family and community are the cornerstones of societies.  It all came together.
JWK: In the movie you play Roy Gibbs, an embittered small town fire chief still dealing with the loss of his son, a New York firefighter, on 9/11. Nathan Gamble plays the kid who turns to you for help in constructing the Soap Box Derby vehicle he began with his father before he shipped out to Afghanistan where he ultimately was killed.  Your two characters end up helping each other. Of course, your performance was excellent but that kid sure can act too.
CB: Yeah, absolutely.  Nathan's  a wonderful actor and so able to bring a compassion to his roles. Yeah, I was really blessed to have him.
JWK: The movie was largely shot in Akron which is home to the Soap Box Derby. Did you employ a lot of locals?
CB: Oh, yeah.  That's how I make my movies.  They're  sort of like home-grown movies if you will. I got the idea of going into the community and making a movie  and it's really what I do. We had a stand and about 2500 people showing up – of course, all the Derby families.
JWK: Tim Omundson, your fellow cast member in Psyche, plays the boy's father in flashbacks. 
CB: Yeah, Tim came in. He certainly understands family and we were very honored to have him in the film. It was a small role but it was important that we have lasting image (of his character) so we knew what this kid was fighting for.
JWK:  And you also recruited Michael Tucker from your LA Law days.
CB: Yeah, you know, any excuse to get back in touch with him.
JWK:  You wrote, produced, directed and acted in the film.
CB:  All of it. I had a wonderful team around me but it was an invention of my mind, certainly.
JWK: You made 25 Hill (aka Heart of a Hero) through Home Theater Films, your production company.  Do you have anything else in the pipeline?
CB: We have a film  coming out at Christmas called 3 Day Test. EchoLight will be releasing it. It's a family film that's got a faith message in it …It's dramatic like most of my movies but this is really about a family and a man who tries to save his family.
JWK:  Are you a Christian?
CB: I am. I definitely have conversations with folks about various parts of my belief that may be in accordance or may not with some other people but I certainly learned on my journey that there are various shades.  But I am. I do call myself a Christian.
JWK: You seem drawn to projects that involve families — as Psyche does.
CB: Yeah. My definition of a family show is really something that the whole family can watch together. It doesn't mean Bambi or a G (rated) cartoon. It's something the whole family can watch. In the case of our movies, we make smart family movies where there is stuff that (might) might be over a kid's head.
JWK:  Tell me about Rust.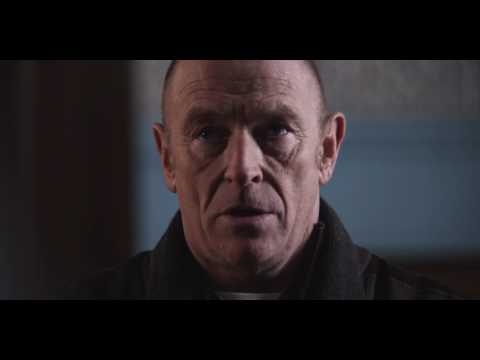 CB: It was about a rediscovery of faith. None of my films are Pollyanna. They're not little deers walking around with butterflies and stuff. That's not what I do.
Home Theater Films are made for the home theater. I actually don't like to say they're for DVD because it could be rental, streaming. (or) how ever one gets a movie into their house. They're definitely for the home theater. I call them Home Theater Films because I want families to stick together and watch the movies together and discuss the films together in the comfort of their own home.
JWK: Getting back to 25 Hill (aka Heart of a Hero), it actually ended up helping the Soap Box Derby survive.
CB: Part of our goal was to help the Derby and we've helped the Derby tremendously to survive and have given them a spark, a breath of life. A lot of wonderful people have stepped in like a company called First Energy (which) has become the new title sponsor. It was definitely part of the mission of the film to help the All-American Soap Box Derby.
JWK: Any TV projects in the works?
CB: I just continue with my show Psyche.

JWK: Anything else you'd like to add?
CB: If you really like family films and you want to support family films , I ask you to try and get together with a family or two and rent our movie or download it (or) buy the DVD…Sit with your family  It's really important for people to work with their families and take stock of their families because that's really what's gonna change the world.
Note: Following our conversation came word that Bernsen may, indeed, be involved with a TV project outside of Psyche — a possible reality show about, that's right, the Soap Box Derby.
Encourage one another and build each other up – 1 Thessalonians 5:11