The world's largest manhunt is finally over.  U.S. Special Forces tracked Osama bin Laden to Pakistan, launched a military mission, and took him out.
The official word came from President Obama at the White House Sunday night.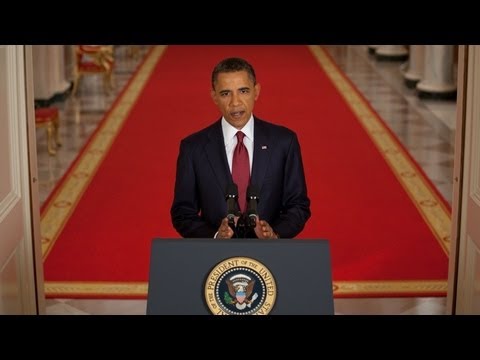 Kudos to the U.S. military who were involved in this mission.  And our continuing thanks to the men and women of the U.S. military who are defending our freedoms around the globe.
The death of Osama bin Laden is not only a victory for the war on terror, it sends an important message around the world – that no matter how long it takes, America's resolve never waivers, America's commitment to seeking justice is never ending.
Our thanks also go to President Obama and President Bush for their dedication in bringing Osama bin Laden to justice.  While there are many challenges ahead with radical Islamists and the ongoing threat of terrorism at home and abroad, we should cherish this moment – this accomplishment. 
In the weeks following 9-11, President Bush expressed confidence that bin Laden would eventually be found.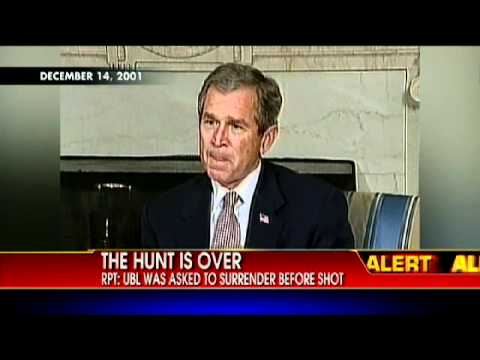 This is an important day for America, an important day for the families who lost loved ones on 9-11.
With this victory, it is now time to redouble our efforts to protect our freedoms from those who want to destroy our way of life.
It's not uncommon.  A small church continues to grow and requires more space for worship services.  Often, leasing another building solves the problem.  But what happens when the church runs into a roadblock in its desire to expand?
That's what happened to the Immanuel Church, which sought permission to lease a building in the commercial district of the Town of Schodack, New York, which is near Albany.
The town refused the proper permit to the church on the grounds that religious organizations were not permitted in their commercial district pursuant to the zoning ordinance.  The Town's ordinance permitted, however, similar non-religious uses such as private clubs and lodges. 
We got involved.  Our attorneys sent a demand letter to Schodack notifying them that the zoning ordinance as written and applied to deny Immanuel Church a permit, violated the Religious Land Use and Institutionalized Persons Act (RLUIPA) by treating religious organizations on less than equal terms than similar non-religious organizations.
We sent a demand letter to the Town indicating that we were prepared to take legal action to protect the rights of the church if this discriminatory action continued.
I'm happy to report that in response to our demands, the Town of Schodack agreed to grant the church a permit and amend its zoning ordinance to comply with RLUIPA's equal terms provision. 
That's a victory for the church and its Pastor, Brad Guenther.  This new site gives them an opportunity to worship while accommodating their growing congregation.
Pastor Guenther told our attorney who handled the case that he was so "thankful" for our assistance in this matter.  As the Pastor put it, "Through the help of ACLJ, we are preparing to enter our new facility after a year of being denied access."
We live in challenging and exciting times.  Never has it been more important to stand up for the constitutional and religious freedoms that are so important to our nation, to our families.
At the American Center for Law and Justice, that's exactly what we do.  We have a very talented team at the ACLJ that is dedicated to protecting freedom here in this country and around the globe.
As Chief Counsel of the ACLJ, my legal experience in the field of religious liberty spans nearly a quarter of a century.  I have been privileged to argue numerous cases before the U.S. Supreme Court – securing victories for faith and freedom. 
As this blog unfolds, I will be exploring the challenges we face as a nation.  At the ACLJ, we're engaging the issues that matter most to you and your family in the courts, in Congress, and in the public arena.
This space is an important venue to keep you up-to-date on key issues and the people behind the issues.  This is also an important venue to share with you the victories in these ongoing challenges – victories you may not hear about on the news – victories that inspire and provide hope.
You can learn more about the ACLJ here and listen to my daily radio broadcast here.
Welcome to Faith & Justice.