I'm a HUGE Walt Disney fan in general, but specifically the Walt Disney World Resort in Orlando. I spent years in Orlando and I find it very comforting. Just to sum it up, I even got married at WDW.  I am also a huge Star Wars fan… just to sum it up, I entered my wedding to the opening theme. I rejoice every time those two worlds come together.
I am planning a man trip with my buddy Will as we speak to visit during the opening day of the new Star Wars attraction , Star Tours: The Adventures Continue. It's a revamp of the original Star Tours which put you right in the middle of the epic adventure. I'm pretty excited since right technology has come a long way since the late 80's. This is huge…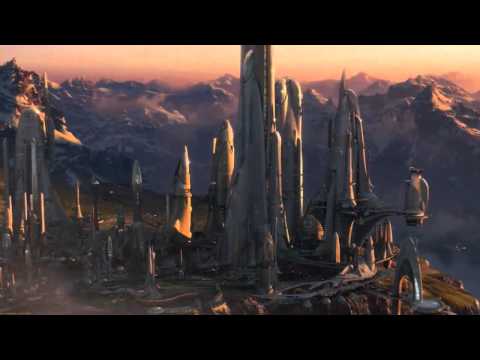 I'll be posting news and updates about the ride, but I was surfing through youtube and found a really odd ad for Walt Disney World from 1971. The park opened in 1971, yes this is the 40th anniversary, but I'm not sure if I was a kid and saw this ad I would want to go. Last time I checked Walt Disney World is where dreams come true… not NIGHTMARES!