I know, I know … I come off as some kind of goody two-shoes sometimes.
I just don't know what's so great about all those movies where people are getting drunk, throwing up, acting obnoxiously and wasting their time and ours.
Not to mention the money involved … in making trash and the cost to go view it, too.
It's possible to have escapism and still have a decent quality flick … at least in the case of Dolphin Tale and Seven Days In Utopia.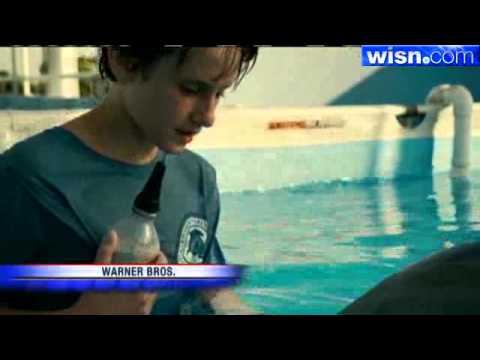 While this is a TV column, I am giving myself a pass to blog about movies tonight since Today ran a feature on Dolphin Tale Friday morning.
The PG flick, starring Morgan Freeman, about doctors who created a prosthetic tale for a lost and hurt dolphin looks inspirational and family friendly.
Nice…
As does Seven Days In Utopia, which stars Robert Duvall who helps a visitor to a small town work on his golf game while learning other life lessons.
Duvall's played some seedy characters over the years, most famously as the family lawyer in The Godfather, but he's also played some thoughftul roles too like this one.
Even nicer … despite what critics say in knocking the film's Christian plot as "corny".
Yeah, well … a little corny in this world "ain't" such a bad thing in my view.