Mitch Williams performs similarly in his role as an analyst on the MLB Network as he did as a reliever in the big leagues.
He just lets fly.
The ex-MLB/Phillies closer is most famous for allowing Joe Carter's bomb for the Blue Jays in the World Series.
It should be remembered Williams was one of the game's most feared closers, racking up double-digit saves six straight seasons from 1988-93.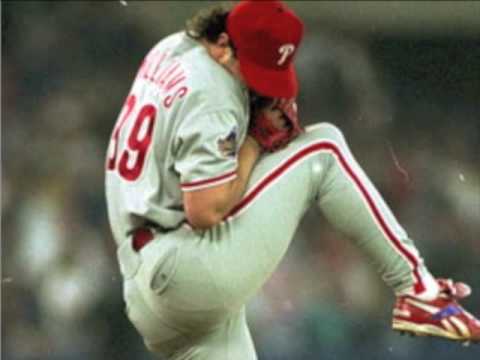 "Wild Thing" got his nickname for his style and large number of walks he allowed, nearly one per inning for his career.
Williams makes few mistakes in MLB gig, correctly ripping the Cubs for not hiring Hall of Famer Ryne Sandberg as team manager.
"I thought they missed the boat completely," Williams told Dan Patrick on the latter's radio/TV syndicated program. "I think the Cubs have to have a fire sale and start over from the top down."
Mitch doesn't mince words … good for him.
Better for us baseball fans.