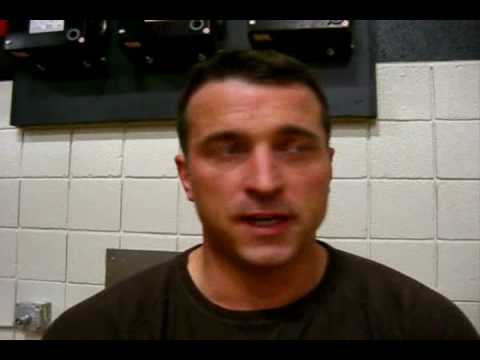 Mike Francesa may not be the most jocular guy around, but credit the man for being a strong interviewer.
Listening to the long-time sports talk show host, heard on WFAN and simulcast on television's YES Network, the other day I was reminded of why he has been so successful for two decades.
Francesa interviewed former NBA player Chris Herren Tuesday and it was a terrific spot on a person who let a drug addiction ruin a potentially great playing career.
Herren, now in his mid-30's and far removed from his playing days at Fresno State under the controversial Jerry Tarkanian, appeared on the show to promote his book Basketball Junkie.
While Herren ruined opportunities to become a basketball star with his hometown Celtics, then later overseas, due to a heroin addiction, the larger picture Francesa allowed to emerge is the standout person Herren has become.
Herren now mentors kids on and off the basketball court through a company he created in 2009 and appears to be a great husband and father, as well.  He also enjoys watching his high school alma mater, Durfee High, play. (see above video clip)
Now that's success … and credit Francesa for giving Herren the opportunity to tell his tale without being judgmental or heavy-handed.