As is always the case, my friend Jacob Nordby comes up with phrasing that delights and bedazzles me and as is often so, they could have come from my own imagination. On Monday, while spending the day writing several Bliss Blog entries in anticipation of the possibility that power could go out in the midst of Hurricane Sandy, I saw his facebook posting in which he referred to God as "The Great Unboxable". It struck a deep chord in me because I tell folks that "Love is my religion and God's too big to put in a box." Another friend, Tom Osher calls out the name of the Divine with three initials ATI  (All That Is). I have friends who were raised in traditionally religious homes who now 'order off the menu' and I have those in my life who have fundamentalist beliefs. I don't have the right to tell anyone what to believe spiritually, feeling that is between your own heart/mind and Whoever/Whatever you believe in.
Many wars are waged because humans disgagree on how to refer to the Creator. How silly is that?  I was raised Jewish and in my earlier years, had the Judeo-Christian perception of God as a male entity outside myself who provided nurturing and protection as well as judgment. It felt like such a confusing juxtaposition for the little one who sat next to her parents in synagogue and read from a prayer book, words in both English and Hebrew. It wasn't until I was a young adult that I fully appreciated the seeds that were planted in my formative years, even as my beliefs have become hybrid since then, absorbing and integrating inspiration from other faiths.  I have come to see that spirituality is about love and acceptance and not hellfire and brimstone judgment for those deemed 'hopeless sinners'. On occasion I hear people refer to themselves as being "God fearing."  I would prefer to be God loving. In my childhood, I adhered to the wishes and guidance of my parents, out of respect and love, and not fear. I graduated in 1999 from The New Seminary in NYC, founded by a priest, minister, rabbi and imam…kind of like the opening line of a cosmic joke. The motto of the school is "Never Instead Of, Always In Addition To" which encouraged us to weave our religious origins with new thoughts and understandings.
Each day, I have a conversation with God/Goddess/All That Is, and sometimes it feels like a dialogue and sometimes a monologue. It resembles a comedy routine on occasion,  and a petulant little kid temper tantrum at others,  but mostly it is a heart to heart, and the words don't matter. Much of the back and forth is a celebration of my blessings as I express gratitude for what I desire, even if it hasn't yet transpired. Someone recently told me that the definition of a visionary is someone who can experience internally what it is they want, even if it hasn't yet arrived. They just KNOW it will. I would definitely put myself in that category.
What if we viewed 'the God of our understanding' (to use a 12 step term) as being unboxable?  For some people, it might feel too frightening, since they need to feel sheltered by the box and for others, it would feel freeing since it would they are becoming out of the box thinkers.
http://youtu.be/W5pL04O8fPc  God In The Box
I posted this Facebook update last night:  "It is so eerily quiet at the moment as those of us on the East Coast are waiting for the you-know-what. Asking for calming, storm soothing energy to be offered, seeing all for the Highest Good. Having made it through Hurricane Andrew in Homestead, Florida in 1992 (even though our house didn't): I trust in Divine perfection, since it enabled us to move back here."  At the moment, it is 7:30 a.m on Sunday morning. and after interrupted sleep, I am prepping for more than just this day. I awoke at 4 something with the thought that I needed to take care of some details, such as laundry, in case the power is out and I noticed that my son had stashed almost every towel in the house in his room. They are now pleasantly tumbling in the dryer. I filled pitchers with water and plastic bags with same, as recommended, to keep the freezer colder longer. I have a cell phone car charger, flashlights, candles, blankets, potty paper, non-perishables, took everything in that could fly about outside and what I couldn't haul in, put bricks on top of them. Taking care of tasks helps me to stay calm. No use in panicking anyway, since it only feeds the fears. The storm shares a name with a dear friend who has been teased and praised for it. She, I reminded her, is a force of nature and asked that she chat with her namesake to fizzle it out and turn it into a spritz. I lend my energy to that cause too.
I laughed as I went back to bed for a few hours, recalling how I fastidiously cleaned our house in Homestead a day or so before Hurricane Andrew slammed into it and the only thing I left undone was a pile of laundry on the bed, prior to evacuation. THIS time, I have been folding and putting clothes away, perhaps a wee bit supersititious. Last time, a month or so prior to Andrew's arrival, I had expressed a heartfelt desire to move back home from Florida to Pennsylvania and in retrospect, thought I should have asked for a clean, safe, neat and easy way to return, rather than via storm surge and Wizard of Oz winds. THIS time, I am specificially intending a smooth ride through the storm.
Later today, in my role as a minister, I will be officiating at the memorial service of the uncle of a friend in New Jersey and am making a 2 hour trek to get there. Seeing easy travel to and fro and that when I return home, my power will still be on and I engage in my normal routine. With that thought, comes a deep appreciation for all the creature comforts I do have, since many do not, on a regular basis. Never will I take them for granted, since I do remember the days 20 years ago post-hurricane (August 24, 1992) when I didn't have them. Blessed to have had my parents' home to stay in, that all three of our animals (dog, cat and rabbit) made it through safely, and that our insurance company (State Farm) took very good care of us.
Join me please in prayers (however you do it), that all is well on the other side of the storm.  Be safe, folks. Take necessary precautions. Don't drive if you don't need to.  That being said, evacuate if you are called on to do so. AND remember that your four legged, finned and feathered loved ones need to be looked after too.  Just because I am also advising calm and not panic and fear, doesn't mean in any way that I am not taking this seriously.  Grateful in advance for the blessings that arise from this experience.
http://youtu.be/Obfci1CIqq8 Like A Hurricane-Neil Young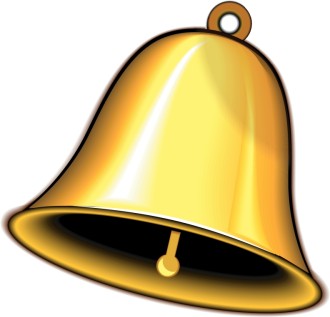 "Ring the bells that still can ring. Forget your perfect offering. There is a crack in everything. That's how the light gets in" – Leonard Cohen
Like many of you who are reading this entry, I want things in my life to feel phenomenal and flow effortlessly. At the moment, it doesn't feel quite like it.  Throughout the day,  I have been consulting with my friend Mike Chadwick who is a computer whiz about my right livelihood tool, my link to the world, a source of education and entertainment, that was reluctant to start this morning. Once it did, then something else conked out too. I took it to Best Buy from whence it came and a very nice and quite capable young man named Zach, gave it a once over and suggested something to repair it which I purchased from them. As I am writing this, the new program is humming along quite nicely, thank you very much and along with it, its hardware host and its owner.
In the past few weeks, glitches have been occurring in what I would like to be a seamless, crackless existence. First I lost my iphone (and it was returned unharmed after camping out overnight in the bushes in my front yard) and then I misplaced my credit/debit card (it too is being replaced after the original was canceled) Then clients who had scheduled appointments at my counseling job (like the one I had now) canceled or didn't show. One person I spoke with recently feels that she is addicted to complaining and doesn't know how to stop it. She sees it as more of an issue than the substance abuse for which she is being treated. It is a wake up call for me to be aware of places where I am more focused on problem solving than solution finding. I would rather be in the latter state. I've needed to postpone workshops because of scheduling snafus for participants. In the face of all this, I am doing what I suggest clients and students do, since I believe we teach what we need to learn AND I practice what I preach the majority of the time. I am taking slow, easy, deep breaths, taking care of the practical components of what needs to be handled and then surrendering it to the Cosmic Tech Support Team. I know that I am always protected and held safely, so that no amount of 'mal-ware' can ultimately do me harm personally. I am allowing the Light from within and above to stream up and out, in and all around. I am trusting that the Highest Good outcome will prevail. I know that my computer and I are Higher Powered.
http://youtu.be/W-vSfwIJkjY Ring the Bells-Leonard Cohen
In the past week, I have noticed a recurring theme that harkens back from the past 20- some years in  my life. I have had the opportunity to take a stand, rock the boat, order off the menu and in general, speak up about controversial subjects. Back then, I would have timidly kept my thoughts to myself for fear of rejection or disapproval. These days, I am bolder and more confident. It doesn't mean I am always right, just in integrity with my values and belief systems. The first one came after I posted something about Laughter Yoga which was created by Dr. Madan Kataria from Mumbai, India who found that by laughing, we use the same muscles that are engaged when practicing yoga and meditating.
"Hasyayoga is a form of yoga employing self-triggered laughter. The concept of Laughter Yoga is based on the scientific observation that the body cannot differentiate between fake and real laughter, and that both provide the same physiological and psychological benefits. Laughter Yoga combines unconditional laughter with pranayama(yogic breathing). Laughter is simulated as a body exercise in a group; with eye contact and childlike playfulness, initially forced laughter soon turns into real and contagious laughter. The "laughter" is physical in nature, and does not necessarily involve humor or comedy." (from Wikipedia)
The benefits of laughing are multi-fold and well documented and although this modality doesn't include asanas (traditional yoga poses), he used the term 'yoga' to describe it since it was part of his life path. Friends of mine facilitate Laughter Yoga workshops and had done so at a conference last weekend that I had attended. A facebook friend commented that it wasn't truly yoga and that by referring to it as such, it diluted the meaning. I responded in explanation and he persisted in indicating that proponents of the practice were misguided and somehow disrespectful of true adherents. Without feeling defensive, I once again offered what I thought was an open minded perspective. After a ping-pong volleying session, I just let it go, agreeing to disagree.
Last night, I posted an article I had seen about 'unfriending' those whose political beliefs would act to restrict other people's rights. What I added was " I have such conflicted feelings about wondering if people in my immediate circles would vote for a candidate whose policies would restrict anyone's civil rights. Would I still want to be their friend?"  It set off a flurry of responses, some saying that it would be small minded to cut people off just because we disagree with their personal beliefs.  Although the majority of those in my life reflect my own socio-political perspective, not all do, including my 25 year old son. Is it challenging to have conversations with them about the state of the world and what might be done to repair it?  Yup. Does it mean that I shut them out of my heart and life?  Nope. Do I express my opinion in ways that might help them see a different perspective, rather than bashing theirs?  I would like to think I do. Am I non-judgemental?  I have to admit that I do sometimes hold "how could you think that?" judgements when it seems that someone wants to dictate who someone gets to love, what gender roles we play, how much money people make depending upon their genetic make-up, skin color and 'plumbing'  and how a woman takes care of her body.
What was so telling about my reaction to these two opportunities was that even as my heart was beating a bit faster and my 'uh oh, what will people think about me now?' tangent, I was able to feel a strength that I never would have known in my ever more active chameleon-like co-dependent days. Being in the public eye as I have come to be, involves personal responsibility and being true to myself even as I express disagreement respectfully.
For me it is a matter of speaking up if I see what I perceive as injustice (which is a whole 'nother Bliss Blog entry). As the facebook thread continued, I was reminded of this poem by theologian Martin Niemuller:
First they came for the Socialists, and I did not speak out–
Because I was not a Socialist.
Then they came for the Trade Unionists, and I did not speak out–
Because I was not a Trade Unionist.
Then they came for the Jews, and I did not speak out–
Because I was not a Jew.
Then they came for me–and there was no one left to speak for me.