If you know me at all, you know I'm not quite rational about poetry. Of course, poetry isn't a rational subject. And writers of it tend to not be, either. How could we be? It's all about stories and metaphor and images and following a silvery thread through the labyrinth of the human heart… How's that for an image?
Really, though, it's more like the picture. It's gears in your head, and a kind of writing machine that's powered by your blood and thought and experience and who knows what else? Not (in other words) rational…
But the practice of poetry has changed my life.  These days, when I find myself eaten up with anger at the injustices visited upon so many Americans — and even more world citizens — I try to write it out. Or read it out. And when I'm missing my long-gone father, or my mother, or friends half-way across the country? I focus my attention on poetry.
It's a kind of tonglen, I guess. Certainly I try to practice poetry that way, turning my own anger or grief or sorrow (even my joys) into a form of practice. Don't get me wrong: I don't mean that the zombie tanka I submitted last night to a journal (really) is Buddhist practice. But the concentration on the moment, the attempt to observe (even imaginatively!)…? These are components of practice. They keep me in the moment, and move me away from attachment. Well, except for the whole 'get-it-right' thing…
That's the beauty of practice, though, as I've said here, here, and here. You're always beginning, and it's always a fresh start. There's not even a word for 'guilt' in Tibetan, a lama once told me in a session. Lama Chokyi, a translator for several monks as well as of several Buddhist texts, said that when he tried to explain the concept of guilt to the monk for whom he was translating, the monk's eyes widened and he exclaimed: Why would you DO that??
I agree. Why do we do that?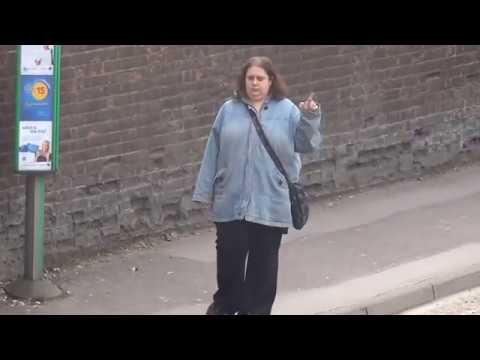 I love this video. I'm indebted to a FB post by the amazing Parker Palmer — teacher, philosopher, thinker, and all-'round good rôle model — for the link. And the bright spot in a day otherwise dedicated to work (and yes, I know it's Sunday).
I love to dance. Not many opportunities these days — it's not high on my husband's list of favourite activities — but I have a grandson in the works, and fully intend to spend hours dancing w/ him. First holding him, then spinning each other around the room. It's the way I danced w/ my two sons when they were small. And it works fine.
I also love the idea that Ellie — our fearless dancer — just quietly rocks out on her own. I've been known to do the same. It seldom fails to garner eyerolls from my friends & family.
But here's the deal: I'm pretty darn happy. My life is full of good things, and when the right soundtrack comes on? Who can resist dancing?? I want to grab an arm, a hand, and spin. But most of the time, I content myself w/ the solitary bebop Ellie enjoys.
You know that old song I'd like to teach the world to sing…? Well, I'd like to teach the world to dance. Each of us. To our own music, in our own inimitably amazing style. How COOL would that be??
I'm the kind of traveler who immerses herself — as far it's possible — in the history of the places I visit. I want to know about the 'actual' history — who, when, where, why. But I also want to know the foods, the music, the arts and the weather and the names of birds that sing outside the window.
So it's a lovely afternoon in Makawao, and I'm scrolling through websites, looking for poems by and /or about Hawai'i.  This is one of several I find (courtesy of the Poem in Your Pocket Hawai'i Edition site).
Domestic violence is a huge problem in Maui, as it is in many places with huge divides between haves & have-nots. As it is among many victims of racism & classism and other isms. And children are always the collateral damage…
Here's 'Wrecks' by Tyler Miranda. The structure & syntax owe a debt to Pidgin, the Hawai'ian Creole language shaped by the island's diverse speakers:
Wrecks
Outside our house on Pūpū Street,
I play with my Star Wars figures.
I went cut holes in the Styrofoam Big Mac container,
make space ship, ah.
Ho, I make Luke Skywalker fly all around,
Darth Vader no can catch him.
My father, he yelling at my mother again.
But me, I just keep playing,
pretend I get deaf ear.
Luke, he the best pilot in the galaxy,
fly around the tree,
over the flower bed,
through the rose bushes.
Luke, he fly across the yard,
he think he lost Darth Vader,
but then, lasers start shooting at him.
He make any kine moves for dodge the blasts.
Can hear my mother yelling at my father now,
she asking him for put something back.
Luke, he turn around and fly straight into Darth Vader's ship,
can hear glass breaking,
then my father come out of the house,
punching the screen door open
and fling my mother's bird on the ground.
The buggah went skip on the concrete,
look like one pebble on water.
I look at my father,
can hear my mother crying inside,
he look at me,
I get one smashed Styrofoam spaceship in one hand,
Luke's undamaged one in the other.
His eyes come small,
looking straight at me he say,
"That fuckah never going fly around my house again.
Shit on everything.
Fricken bird."
He look at me little bit more,
no blink,
his tongue digging the inside of his mouth.
My mother start cussing at him from inside the house,
he go back inside,
ready for continue the battle.
Me, I go look at my mother's bird,
all hamajang,
the wings spread,
the head crooked to the left–
still twitching.
My stomach come all funny kine,
like when I like beef with somebody at school.
I start making fists,
the Styrofoam space ships popping between my fingers,
my hands shaking.
Before I could stop,
I went fly my spaceships across the yard.
Went get stuck in the rose bushes.
I looked down at my mother's bird,
the thing stop moving,
the feet all curl,
get feather skid marks
and blood on the concrete.
I touch the wings and think,
at least you had one chance for fly.
Last night I walked a metaphor. Staying here on Mauie, with a close friend, at her mother's house is certainly cool enough. But an inward journey? Under a full Maui moon? Pardon the pun, but celebrating the rebuilding (& 'reframing') of the newly restored Sacred Gardens labyrinth was amazing.
Listening to the history of this labyrinth — and the Chartres labyrinth from which it was modeled — was its own circuit. A labyrinth differs from a maze, in serious significant ways. A maze is an attempt to confuse the walker — blind ends, switchbacks. A labyrinth, on the other hand, is a pilgrimage. Some say the Chartres labyrinth was a way for Crusade-era Christians to replicate the physical journey to Jerusalem metaphorically — and escape the frequent deaths befalling pilgrims.
Others say the labyrinth was always a metaphor for the inner journey to a spiritual center. Either way, you are walking in a metaphor.
Today's poem — another by Auden — is actually referencing a maze, but that's a small error, and nothing to reproach Auden for. He still captures the feeling of last night: epiphany, re-framing of lives, and spiritual journey. Good to contemplate.
Here's Auden's 'The Labyrinth":
The Labyrinth
Anthropos apteros for days
Walked whistling round and round the Maze,
Relying happily upon
His temperment for getting on.
The hundreth time he sighted, though,
A bush he left an hour ago,
He halted where four alleys crossed,
And recognized that he was lost.
"Where am I?" Metaphysics says
No question can be asked unless
It has an answer, so I can
Assume this maze has got a plan.

If theologians are correct,
A Plan implies an Architect:
A God-built maze would be, I'm sure,
The Universe in minature.

Are data from the world of Sense,
In that case, valid evidence?
What in the universe I know
Can give directions how to go?

All Mathematics would suggest
A steady straight line as the best,
But left and right alternately
Is consonant with History.

Aesthetics, though, believes all Art
Intends to gratify the heart:
Rejecting disciplines like these,
Must I, then, go which way I please?

Such reasoning is only true
If we accept the classic view,
Which we have no right to assert,
According to the Introvert.

His absolute pre-supposition
Is – Man creates his own condition:
This maze was not divinely built,
But is secreted by my guilt.

The centre that I cannot find
Is known to my unconscious Mind;
I have no reason to despair
Because I am already there.

My problem is how not to will;
They move most quickly who stand still;
I'm only lost until I see
I'm lost because I want to be.

If this should fail, perhaps I should,
As certain educators would,
Content myself with the conclusion;
In theory there is no solution.

All statements about what I feel,
Like I-am-lost, are quite unreal:
My knowledge ends where it began;
A hedge is taller than a man."
Anthropos apteros, perplexed
To know which turning to take next,
Looked up and wished he were a bird
To whom such doubts must seem absurd