KUNAR PROVINCE, Afghanistan – Less than six months ago, U.S. Army Pfc. William A. Swaray's drill sergeant at Fort Benning, Ga., gathered soon-to-be infantry men in a small room.
The drill sergeant wanted the young soldiers to watch the movie "Restrepo."
"He said, 'OK, this is what you guys have gotten in to, so watch it and see,'" said Swaray, now assigned to Company B, 2nd Battalion, 27th Infantry Regiment, Task Force No Fear, 3rd Brigade Combat Team, 25th Infantry Division, TF Bronco.
"When we watched the movie, some of us became afraid," Swaray said. "We started to see reality from that day on."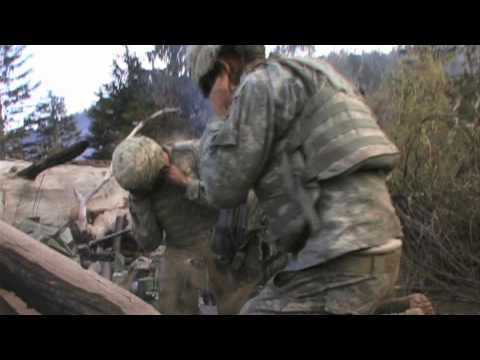 Now, Swaray, a native of Monrovia, Liberia, is living at an observation post outside of Combat Outpost Monti in eastern Afghanistan's Kunar Province. The reality is he is not far from where the documentary 'Restrepo' took place.
Not only is he a few miles from the Pech River Valley, but his team leader is U.S. Army Sgt. Misha Pemble-Belkin.
"Surprisingly, when I came to this unit, the very guy that was in the movie is in the same platoon and my team leader," Swaray said. "I remember him in the movie shooting the MK-19 (automatic grenade launcher), and I remember him when he was being interviewed by the reporter. He's like a hero, man."
For the rest of this story,
click here
Provided courtesy of Blackfive.net
(http://www.Blackfive.net)