Ever notice how easy it is to call on Jesus when life gets tough? This morning I had a good laugh at myself for this very reason. I'm about half way through this pregnancy and had my first encounter with a contraction over the weekend. It scared me to death. One, I had never in my life felt anything like what I was experiencing. Two, because of the unknown I automatically jumped to the worst possible scenario in my head, which in this case could have been pre-term labor. My first response: PRAY!
I know God hears those prayers and answers them all the time, but I have to imagine that if I were Him, I would find myself pretty fed up with the idea that my family only calls when they need something or when something is going wrong. I do pray everyday, but not like I pray when I'm scared, or hurting, or in trouble. When I'm in those compromising situations, I pray frequently. I'm in constant conversation with God. I'm begging, pleading, and trusting Him with my whole heart, because I know He can make everything okay. But when life is peachy, and everything is going right, our conversations get shorter and shorter. And I don't always ask for His input as I go through my day. I find myself really only talking to Him when I wake up and before I go to bed, because everything in middle "I can handle".
After this weekend, I realize that I can't handle any of this on my own. This morning when I woke up, thankful to have another day with this beautiful child growing in my belly, I realized this takes more faith than I have. This takes more courage, strength, and trust than I can muster. Although the pain and fear have subsided, the tough stuff seems to have left a residue this time. I'm kind of okay with that.
That residue is the reminder I needed to say, "I'm not supposed to do the 'everyday' alone." I'm meant to live it with the same scared-silly, hem-clinging faith that I embraced yesterday.
So today I'm striving to keep my conversation with God open, even if it's just to say THANK YOU 12,000 more times. I want Him to know I want Him, because He so obviously loves and wants me.
So I know last week we talked about change, but this week I have some even BIGGER change to fill you all in on…. but first watch this!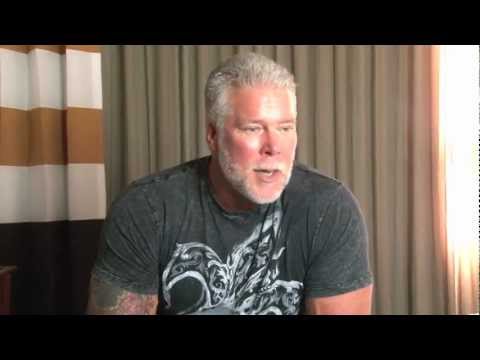 Yep! That's right! We're having a baby!! 🙂 We couldn't be more excited. And I'm sure your wondering how on earth Logan convinced me to spill the beans like that? Well, you know you really LOVE your husband when you let him announce the biggest news of your life via pro-wrestler. No diamonds, handbags, or bribery necessary.
So I suppose I trade one crown for another, from Pageant Queen to Momma Bee in just one week! This time next year I'll be a mother to a 6 month old! It's exciting and overwhelming and quite possibly the greatest news I've ever been given or gotten to share. This is certainly an adventure! So far there isn't to much to tell. Baby Sekulow will be here sometime around the end of October. We still don't know if it's a boy or girl, but we are SO anxious to find out. I haven't been sick at all, which is a MAJOR blessing, and I've been craving watermelon, chocolate, Publix fresh fruit parfaits, tomatoes, and cheddar cheese. 🙂 My prayers have been that God would truly fulfill Proverbs 31 through me, that I would be the woman my husband, child, and mentees need me to be through this exciting moment, and in the future as my belly, family, and ministry grow!
I'm having a moment, and a bittersweet one at that. This month marks the end of one of the very best yet most horrible year of my life, and this very  week marks the end of one of the most spectacular opportunities I have ever had.
For the majority of my life the month of April has been a time for celebration. With spring holidays like Easter and Passover, and in my family, and line-up of birthdays that is too long to count, it's a time of year we all look forward to. Last year, on April 6th, a dark cloud fell over my happy spring time. We lost my mother, Lee, unexpectedly. She was only 48. My heart broke, but I'm the hold 'em together kinda girl, so as soon as my head made sense of everything I hit the ground running. At 24 years old, I did what no child expects to do so early in life and planned my mother's funeral. We celebrated her life and said goodbye to her on the 11th. I returned home to Nashville to get back to work, school, and even though life had thrown a wrench in preparations and training, a pageant. But, I was exhausted! I tried to back out. Every time I would say a doubtful word my friends, coaches, trainer, and family would snap at me and tell me I had to do it, for me and for Mom. So just 5 days after we buried Mom I was on a stage competing for the title of Mrs. Tennessee United States 2011. I would love to say I went in feeling the most beautiful and confident I have ever felt (because trust me, that was the plan!), but after a week of crying and eating fast food on the road my skin was dried out, my body weak, and my mind was numb. I went into it knowing I was all I possibly could be, and I was determined to go out there and give it everything I could, even though I knew it wasn't as much as it would have been 2 weeks before. I walked on that stage and it suddenly all came back to me. The second the lights hit me I felt relief. For the first time in weeks I felt like myself again. I felt happy and I could genuinely smile. That moment alone was enough for me to feel like I'd won, but receiving that crown at the end of the night certainly was the icing on the cake. The next few days flew by and when I finally returned home, I was a big ball of mixed emotions. I had just faced one of the hardest things I'll ever have to live through in the same week I experienced one of the most exciting moments of my life so far. Through the year I continued to wrestle and deal with missing mom and the responsibility and opportunity that came with my title. That wrestling made me long for a break. I CRAVED 2012's arrival. I felt like a new year would bring a new sense of faith, a clear mind, and new opportunities. Well, I was right. I survived 2011 and greeted 2012 with more joy and more new calenders than ever before.
So fast forward to now. I've been busy, tired, stressed out, happy, encouraged, and renewed. 2012 has opened even more doors for me. It's brought about the clarity and rest I had hoped for. But with it comes the closing of 2011, and the doors that opened with it. It's April again, and in the past two weeks I've said goodbye to another person I loved, celebrated Mom's one year anniversary in Heaven, and in just 6 short days I crown the new Mrs. Tennesee. I've learned more than I ever imagined I would learn in one year. I've met amazing people, traveled our beautiful country, and really learned who I am and what I have the potential to be. Hence, that bittersweet emotion I was talking about. As sad as I am to see this journey end for me, I can't wait to see what the rest of this year holds and what place I'll be in come next April.
This week I'm leaving behind all of the good, bad, and the unexpected of the past year and setting out on a new part of this life God has for me. I'm nervous, but faithful. I'm trusting God as I walk through this new door blindly, flight or fall, Spring is a time of new beginnings! Though I'm sad to give up my sparkly hat, fancy clothes, and title I have a super good feeling ( a reference for my fellow Bleach fans) whatever is coming my way next will be even better.
So for those of you who are just surviving until _____, hang in there. This too shall pass. A new season is coming. For those of you leaving a treasured part of your life behind and moving forward, carry on. As "they" say, all good things must come to an end. 🙂 (and I'm assuming "they" most certainly have NOT worn a tiara before, otherwise "they" might change their minds on that one!)
Ecc 3: 1-9
1 There is an appointed time for everything. And there is a time for every event under heaven—
2 A time to give birth and a time to die; A time to plant and a time to uproot what is planted. 3 A time to kill and a time to heal; A time to tear down and a time to build up. 4 A time to weep and a time to laugh; A time to mourn and a time to dance. 5 A time to throw stones and a time to gather stones; A time to embrace and a time to shun embracing. 6 A time to search and a time to give up as lost; A time to keep and a time to throw away. 7 A time to tear apart and a time to sew together; A time to be silent and a time to speak. 8 A time to love and a time to hate; A time for war and a time for peace.
 Those words are like sandpaper to my nerves! There is nothing that frustrates me more than having to rely on a computer with a phony accent to get me somewhere, and then not understanding where that contraption is trying to make me turn. You see I am very blessed with what I like to call an "Internal compass". I have a gift. I'm never lost. I can find my way around cities I've never driven through before, giant shopping malls, winding hotel hallways, and even map-less amusement parks. But, despite my gift, there have been occasions, mostly for time's sake, where I have turned to the woman in the box on my dash to get me from point A to point B.
She is the GPS. It is her job to know every twist and turn, every short cut, and speed trap. Her job is to direct me, turn by turn, so I arrive at the correct destination in the timeliest manner. She's the leader and I'm supposed to follow her. If I trust her and listen to her commands I will end up exactly where I am supposed to be. 
See, I have no issue with that most of the time. When I trust that the leader knows more than I do and I have something to learn, I can be a great follower. But,there are those times when doubt creeps in, and I start to think I know more than the GPS. I question every turn she tells me to take. I get frustrated when I think she's taking me the "long way" around the city. Then that frustration builds up and I stop listening to her or I turn her off completely and try to do it on my own. Now, don't forget I have a gift. I inevitably make it to my destination. But I probably arrived much later and burned a lot more gas than I would have if I had just listened and done what the GPS told me to.
Take electronics out of this equation, and add in God. It's the same story. I feel like I have a pretty good handle on life and the plan He's laid out for me. So instead of listening and following his turn-by-turn directions I get to the point where I think I know a short cut that He doesn't see. I end up tuning him out and going about it the way I want to. I might eventually end up where He had planned all along, but I probably arrived a lot later than I would have if I had continued to follow his direction.
 So what's my point? Basically this. Follow the leader. He can see every twist and turn, He knows every short cut, and He even knows where all of the best rest stops are along the way. When you start to think that you know better, or think you can do it alone, stop. Turn the volume up on your time with God. Follow the directions He gives you. I promise you will end up exactly where you are supposed to be, right on time.