Everyone today is familiar with the story of the human version of the ugly duckling. A person, usually a woman, is ugly and sad about it. Then, through some form of magical experience, they become beautiful. This transformation can be caused by literal magic, such as a fairy godmother or magic potion, or the "magic" of an incredible makeover, such as in "Princess Diaries." Regardless, the ugly duckling changes their appearance dramatically to become a beautiful swan and in doing so becomes confident, powerful and wins the man of their dreams.
Amy Schumer's latest film, "I Feel Pretty," in many ways follows this ugly duckling story line, but the movie has one major difference from other transformation stories. Amy Schumer's character, Renee Bennett, does not actually change her appearance. Her transition into a swan is not caused by makeup or magical spell. It is caused by a sudden and unexpected change in perspective which leads to a surge in self-confidence.
In "I Feel Pretty," Renee falls during her spin class and hits her head. The blow causes her to become convinced that she is stunningly beautiful to the point that she reintroduces herself to her friends because she believes they will not recognize her. Physically, Renee has not changed one whit, but her newfound confidence causes her to approach the world in a whole different way.
The movie has gotten some criticism for continuing to focus on body image, but others have claimed that the movie actually subverts the idea that size is everything. It is not a physical transformation that changes Renee's life, but a sudden revival of self-confidence. She does not magically become skinny. She simply believes that she is beautiful.
While the film has its flaws, the message at its core is a good one to share during a time that is filled with people raging against "society's impossible beauty standards" while simultaneously posting "fitspo" images of improbably toned workout gurus with snarky tags such as "#WhatsYourExcuse?" and "#DoYouEvenTry." Unlike the contradictory messages found in social media that swing wildly between all body types are beautiful, skinny sucks and fat is lazy, "I Feel Pretty" states that what really matters is how a person feels about themselves. Renee does not undergo a transformation physically, but her new relationship with her body allows her to achieve all the things she thought that being skinny would bring. She is happy for the first time in years. Although the film uses the classic ugly duckling story to make its point, the focus on a woman's struggle with her appearance does not negate the central theme. "I Feel Pretty" reminds women that the most important thing is to be comfortable in their own skin. That is what will give them the confidence boost that so many people believe a perfect body will bring. Comfort creates confidence, and confidence is very, very sexy.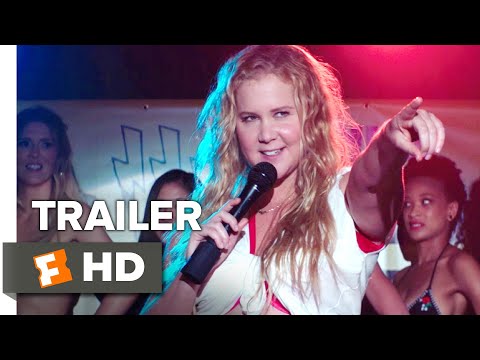 Despite the horrible weather competitors faced at this years Boston Marathon, racer Desiree Linden kept pushing through to become the first American woman to win since 1985.
The two-time Olympian came out on top after she pulled past Ethiopian runner Mamitu Daska toward the end of the race. For the final five miles of the race, Linden expanded her lead and crossed the finish line with no other runners in sight. Linden won the women's race with an unofficial time 2:39.54 — more than 10 minutes off the her personal record.
Linden led the pack as American women took home seven of the 10 top spots at the finish line including runners Shalane Flanagan, Molly Huddle and Sara Sellers. On the men's side, the American's took home six of the top 10 spots.
Lisa Larsen Weidenbach's 1985 victory was the last for an American woman. This was before the race began offering prize money that lured the top international competitors to the world's oldest and most prestigious annual marathon.
This wasn't the first time that the 34-year-old from Michigan ran the marathon. Linden came up short in 2011 where she finished in second place, losing only by two seconds in the official time.
"I love this city, this race, this course," Linden said in a TV interview. "It's storybook."
It was a nasty day for a race. Officials announced a temperature of 38 degrees at 8:40 a.m. making it the coldest start in 30 years. This, coupled with rain and wind, made for a stark contrast of last years race, which started at 80-degree temperatures.
Sportsmanship among the Americans was on full display during the race, particularly when Linden held back toward the beginning of the race to help Flanagan catch up to the pack after stopping at a port-a-potty. In an interview after the race, Linden said she wasn't feeling well, considered dropping out mid-race and chose to instead try to help Flanagan.
"To be honest, at miles 2-3-4, I didn't think I'd make it to the finish line," Linden said. "When you work together, you never know what's going to happen. Helping her helped me."
Flanagan and Linden have represented the U.S. together throughout their careers, including at the Olympic marathon in 2012 and 2016.
The NLF is once again back in the spotlight. This time, however, it is not the players who are in the spotlight. It is the cheerleaders.
The Los Angeles Rams have garnered national attention after adding two men to their cheerleading squad. Quinton Peron and Napoleon Jinnies are both classically trained dancers and have spent their entire lives on stage. Peron said that he was inspired to try out for the squad after watching the Laker Girls perform at an LA Lakers game.
"I thought, 'Why not me? Why can't I do this?'" said Peron. "So I called my friend and I asked her when auditions were for the Rams and she told me Sunday and I showed up."
Jinnies described the audition as a lengthy and grueling process. "[The audition] was about three weeks long and we had a bunch of rehearsals in between and an extensive interview process, but it was really humbling and amazing to be invited every time you came back. High emotions, but it was worth it."
The two men were among the lucky finalists chosen for the 40 person squad. For Peron, making the squad is a way for him to make a point. "I want to prove that boys can dance, too," Peron said. "After college we're not given a choice or a chance to do anything after. We're, like, just told to get a nine to five job and that's it. But that doesn't work. I am an artist, I am a creative person."
The Rams are claiming that the addition of Jinnies and Peron to their cheer squad is making history, but other teams disagree. Former Atlanta Falcons cheer squad member Billy Quercia came forward to point out that male cheerleaders are not actually anything new. The Falcons cheer squad was composed of 12 men and 12 women during the 1987 and 1988 seasons. The men were true cheerleaders as well. They did the dance routines with the women instead of being relegated to throws only. Similarly, the Baltimore Ravens had male cheerleaders who helped with stunts, and the Tennessee Titans had male yell leaders.
Still, Jinnies and Peron have been getting a great deal of media coverage recently, and Quercia is delighted to see more male cheerleaders.  "I think it's fabulous that that's happening because we're all one people and I think that's awesome," Quercia said. "They have it going on. They know what they're doing. I've seen them: they're very, very good and very professional. And they deserve to be where they're at."
The NFL regular season starts on September 6th, and the preseason will begin on August 2nd with the Chicago Bears facing off against the Baltimore Ravens.
Easter is the time when Christians remember how Christ gave them eternal life through His suffering, death and resurrection. This year, however, it was also the time when a Texas church gave its congregation a very special, more earthly gift. Covenant Church in Carrollton, Texas paid off the medical debt of 4,000 local families. The debt totaled $10,551,618. The debts of local veterans were paid off first with special attention given to those who were suffering from injuries from war. The debt of every veteran within 20 miles of the church was paid off. Then, the rest of the money was distributed among others in the community.
The church usually spends more than $100,000 leading up to Easter Sunday in order to promote their services through radio and TV ads and even billboards which can cost up $30,000 per month. This year, however, they decided to listen to the Gospel's teachings on generosity, and they put their money where their mouths are.
The pastor of the church, Stephen Hayes, understands the burden of medical debt all too well. He was hit by a car at the age of 17 and spent 12 days in the ICU. His family struggled to pay off the debt incurred from the accident until his church stepped in to help. Hayes wanted to give that same incredible gift to others in need. The church sent out letters to those they helped fund. The letters said, "We are Covenant Church and we are local in this area and can serve you in any way, and we would love to be your church. But even if we don't get to meet you, just know that God loves you."
Hayes compared the gift the church gave to local families to the gift Jesus gave the world. The "letter" to believers is contained in the Gospel, especially the passage from the Gospel of John when Jesus states, "It is finished." On Easter Sunday, Hayes reminded his congregation of that fact.
"That's your letter in the mail," Hayes said. "If you can imagine what those people this week will be feeling when they receive the letter that you sent them saying their debt is paid. I prayed 100-fold that [is how] you would feel in reading the letter He wrote to you in the book of John 19:30. Hey, your debt of sin is paid. You are covered."
This gift is not one that the local families will ever forget. Easter is always a day to be thankful and praise God, but this year, those Texas families have extra to be thankful for and are thanking their neighbors as well as Christ.